Welcome to my lab! Here, you will enjoy my newest creation: the Boca Java Atomic line of coffee. With 50 percent more caffeine than regular coffee, it's an explosion of energy and flavor...not your average cup of joe!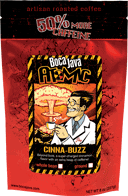 Cinna-Buzz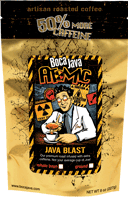 Java Blast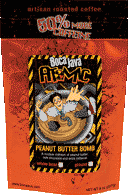 Peanut Butter Bomb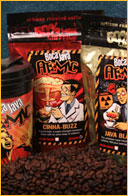 Running on Atomic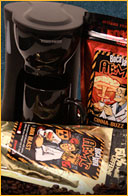 Atomic Brew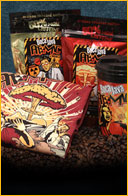 Its Atomic!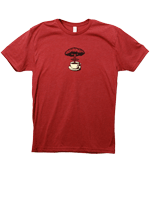 Atomic T-Shirt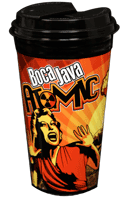 Atomic Reusable Cup
CUSTOMER SERVICE: 1-888-BOCA JAVA (1-888-262-2528)



Customer Care:
2002-2012 © Copyright Boca Java. All Rights Reserved
EXCLUSIVE E-MAIL OFFERS:
Receive exclusive discounts, coupons,
promotions and newsletter.