White Chocolate Raspberry Reef Coffee
Rich and luxurious white chocolate coffee with a splash of tangy raspberry. Read More
We won't roast your bag of Boca Java coffee until after you order it, ensuring the freshest coffee possible. Each and every time!
A Little Bit More About This Coffee
Attributes:
Varietal:
Catura, Mundo Novo, Bourbon
Processing:
Blend of Wet/Dry
Altitude:
1400-1600 meters
Aroma:
White Chocolate, Raspberry
Region:
Jinotega, Nicaragua, Cerrado, Brazil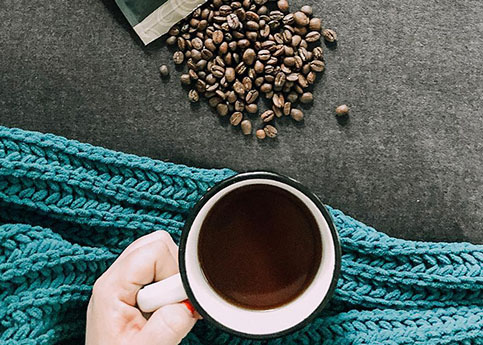 Top Selling flavor Roast Coffees
This is my top favorite flavor.
FoghornDaddyO
Virginia City, NV
You have to try this one! This is coffee you can't get just anywhere!
Tina
Chicago, IL
You gotta try this for the aroma alone!!
Great comfort coffee on a cold day.
Coffee hound
Nebraska
I would buy this coffee again
Don't have accessories
Dbackbear
Phoenix.AZ
Great coffee with a wonderful taste.
Latrica
Grain Valley, MO
Used in k-cups for coffee maker.
JT Baker
Las Vegas, NV
Id use this w autodrip machine
Coffee Nut
Michigan
I would buy this again & again.
This is the best flavor ever,please don't stop making it.
Sue
Philadelphia Pa.
Really great coffee! I am always to get mine each month
all good
santa rosa, ca
After trying this flavor at my sister's house many years ago I must say this is one of my favorites. This is one flavor I order time and time again.
Susie homemaker
Woodbridge, Va
Perfect mid-morning refreshment!
DaddyO
Near virginia City, NV
This is fine product with your breakfast danish.
JavaJoe
Michigan
This coffee smells and tastes amazing!!
I grind the coffee beans every night for the next morning and I go to bed excited to have this amazing coffee when I wake up.
Coffee gal
Woodbury, MN
This is an excellent flavored coffee.
I get these reviews help your company but what good is %15 off when it doesn't apply to club orders and I almost never need anything else but the monthly delivery? Maybe a free bag of coffee or tea with your next order or club order would be something of a more useful reward. Just a thought because I never fill these just for that reason alone, it takes my time to help your business when I am already a customer.
Mike
Fort Lauderdale, Fl.
Exceptional flavor. Will definitely reorder!!!!
Rob J
New York
I use it with steamed milk and a touch of chocolate in the milk.. No any accessories
Diane
Bloomfield NM
This is a very lovely flavored coffee. Definitely taste and smell the Raspberry and chocolate.
BigB
Denver, CO
Love this coffee. It tastes and smells delicious.
Do not use
Mean Mary Jean
Dalton, Oh
This is the best flavor ever!! I always get this one in my order. Try it. you will love it!!
Bonnie
California
This flavor is hard to find so it's nice that it is always available here. It is always a big hit with family & friends, even for people who don't like flavored coffees. It is a good cup of joe when a little twist is wanted.
Julie
Kansas
I'm a flavored coffee person. This is by far my favorite blend. I've been a customer of Boca Java for over 8 years. Haven't found a roast I don't enjoy
Sharron P
Austin,TX
I always reorder this flavor as it is unique and tasty!
musiclady
Texas
Delicious smell and taste.
NJW7
Riverside CA
I would buy this product again, one of my favorites
I buy this product often, one of my favorites
Joe
Ohio
Love this flavor!
Donna
CO
Delicious!! I will buy lots more!
Great way to start my morning!
HarrietC50
Wenatchee, Wa
Loooove it
Lksa Anne
BRECKENRIDGE TEXAS
I love this coffee
Lisa Anne
Breckenridge Texas
One of my wifes favorites!
My wife loves it and considers it one of her favorites.
Woodworker
Knoxville,Tn
My husband loves the White Chocolate Raspberry whole beans. We have belonged to this club for almost 2 years and love the ease of receiving the whole beans.
Rich the inhome barrista
Corrales, NM
Drink it for breakfast and a couple times during the day.
Geno
OH
I buy this product again and again.
Start my day off with a fresh cup of hot coffee, and this is my favorite one, especially when I have time to sit and just enjoy it.
Ellie
Texas
I only buy Boca Coffee!!
BD
Glendale, Ca
I make one cup at a time and use vanilla frothed creamer! Delicious!
Krista
Houston, TX
This coffee is a smooth balance between comforting white chocolate and energizing raspberry. Best of both worlds!
Jacques
Olive Branch MS
The product would go good with fruit or fruity desserts
Stephen
New Ipswich NH
This is a truly yummy flavor!
Coffee Fairy
California
Long time favorite, bought again and again
Love the aroma when I first open the bag. and then the taste is delightful, altho the flavor is never as rich as the aroma.
Ellie
Texas
Can't go wrong with this product
Luan
Casper Wyoming
Will keep buying
geno
Ohio
Love it with milk and honey.
Cindy
Florida
The best coffee I have found anywhere
Luan
Casper WY
Nice raspberry flavor, no weird aftertaste. Quite delicious.
Laura b
Chicago, Illinois
This is our second favorite. I am not talking about a fad favorite where we get tired of the flavor after a while. This has been a consistent favorite for us! Love it!
Tone Loc
Houston TX
This is some of the best flavored coffee I have had. The sweetness of the white chocolate along with the raspberry is the perfect combination! Will order again.
Ashleigh
Iowa City, IA
I love this flavor and so do my friends. Try it and you will be "hooked"!!
RE
Glendale
I used this with sweet snacks
Stephen
New Ipswich nh
i would buy this again and again
this is my daily coffee. love it
kbailey
port richey fl
this is a lovely treat! Just like a dessert..
rita
belleville, il
My favorite flavored coffee!
Morning coffee times.
Foghorn Daddy-O
Virginia City Highlands, NV
White Chocolate Raspberry Reef Coffee
90.3