Palm Beach Passion Coffee
This unique Colombian coffee blend consists of both medium and dark roasted coffee beans for a slightly sweet and remarkably smooth taste. Read More
The combination of light and dark roasts produces an aromatic coffee with a full body, soft chocolate undertones, and a slightly sweet, smooth finish.
If you enjoy our Palm Beach Passion Colombian coffee blend, our Roastmaster suggests you also try our Coastal Costa Rica Coffee.
We won't roast your bag of Boca Java coffee until after you order it, ensuring the freshest coffee possible. Each and every time!
A Little Bit More About This Coffee
Attributes:
Varietal:
Catura, Colombia
Altitude:
1400-1900 meters
Tasting Notes:
Melange Blend

Sweet Chocolate Flavors

Smooth Finish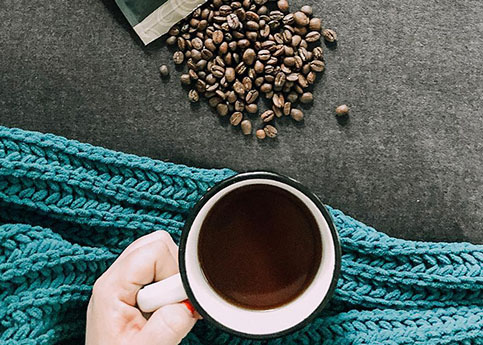 Top Selling medium Roast Coffees
I really like the taste of this roast.
Great breakfast brew. Very pleasant aroma and taste.
DrPurple
Manhattan, Kansas
Rich, smooth, flavorful
Mark
Twin Cities MN
Have gotten this coffee for years.....excellent
Use it every morning.... automatic drip.... it's delicious
Pat
Abington Pa
All time favorite coffee!!
This is our everyday coffee! Perfect balance, not bitter, rich, ever so slightly sweet. It makes getting up worth it!!
Tomjac
Ridgeland, Ms
I love this roast! Always my go to coffee. I change roasts almost every time, to try them all, but this one is one I ALWAYS order.
Blondy
Savannah, GA
This is the most delicious coffee I have ever made.
It's very to prepare and always taste very fresh.
Pat the jogger
PA
I have been buying this brand for many years
Use it every morning, love the robust aroma and tadte
Pat
Abington PA
I would buy this flavor again
Boca Java Flavored Coffees are very good! I hate when I run out!
Rae
Harrisburg, PA
I have bought this product for years and it is delicious.
no
Pat the jogger
Montgomery County PA
Love to brew it with hot water to enliven the taste. I usually pour my cup before pot finishes out perkulating. It's delish,, and it doesn't give me heartburn !
Doug
Broomfield, CO
I have finally after years of looking found my home! This coffee is the perfect balance of light and dark. Its not bitter, no after taste. You will literally look like the person in commercials drinking their first morning sip. You will feel that happy. Silly but true.
Just your average Jane
NY
After trying it for the first time a few months ago, this quickly became my daily coffee choice. Great selection for those who like a well-balanced, smooth medium roast.
Nemo
Tennessee
Great tasting coffee nice aroma
Annie
Zephyrhills FL
Fantastic
Dave
Washington
I drink this all the time
Lana coffee alcoholic
Albion Indiana
Smooth, lite flavor
Lisa
Orlando, FL
This is my daily coffee. I get it boty caffeinated and decalf and mix the two together. Love the mellowness and aroma.
SBRocks
Santa Barbara, California
I have been a customer of Boca Java for years. It's the best
I love everything about this coffee delivered to my door and so freshly roasted
Coffeelover
Danville ky
Palm Beach Passion is my favorite of all the Boca coffee
An excellent blend of dark and medium roast beans
Big Red Bike
Ludington, MI
Good product.
Carol
Detroit, mi
Excellent flavor
Cocoa
VA
I have been using Boca Java coffee many years
I use it every morning and love the flavor.
Pat
Pennsylvania
I have tried almost every coffee you have over the at least 8 years since you first advertised on Rush Limbaugh. My two favorites are Boca Mocha Java and Palm Beach Passion - which happens to be my favorite.
Boynton Beach Bob
Boynton Beach, FL
I have been ordering Boca Java since 2008. I initially received a shipment as a gift. I have been ordering it ever since.
Cheryl
Michigan
Its great with coffee grinder.
Liz
Brooksville, Fl
Used your coffee for years
Bob
Rochester,NY
This is my new favorite coffee!
I love this coffee! It is my favorite flavor from Boca Java, and my new favorite coffee to make in my French Press! It is so smooth with such a bold flavor - exactly what I need to start my morning!
Jessica
New York
Really enjoy the flavors and the aroma and is never bitter
wetpaws
Albany, OR
This is the coffee we make in our office. All coffee drinkers like it a lot!
Piete
Mission Viejo, CA
Glad to be back with Boca Java. Favorite coffe.
Like a balanced coffe. Not acidic.
Starlight
Longview, Te ad
This has been a favorite of mine for 9 years
Chart
Michigan
Delicious and enjoyable drink, one of my favorites!
Scuba girl
Detroit
Nice blend of a Columbian brew
Bruce
New York
Tastes excellent.
Jessica
North Carolina
Good hot or iced
Mary the crossing guard
St Augustine,Fl
Love this coffee. It's smooth and very well balanced. Would definitely recommend
Julie
East Brunswick, NJ
This is my favorite morning coffee.
nolas
Georgia
This is a good light summer coffee. Drink this in the evenings as well.
Clark
Northborough, MA
I LOVE LOVE LOVE LOVE THIS COFFEE!!!!!!
I love to brew this as my morning wake up. It smells fantastic and tastes even better!!!!!
njmcbeth
Pittsburgh, PA
This coffee is great by itself, but sometimes I do a 50/50 split with this and Boca Sunrise. Absolute heaven!!!!
Lady McBeth
Pittsburgh PA
Only drink coffee at breakfast. Usually two cups
Bob
Boynton Beach, FL
Fresh Smooth full body taste.
I have a breville all in one grinder and coffee maker. It is so fresh and smooth. Best coffee I've had.
Rod
Carmel Indiana
Great blend. Never bitter. Will definitely keep buying
Great cup of coffee every morning
Wetpaws
Albany, OR
Makes a great cup of coffee.
I drink this product often. It has a wonderful flavor that I enjoy very much. Will continue to purchase.
Liz
Brooksville, Fl.
I buy this on a regular basis and use about ever third day
I buy this on a regular basis and use about ever third day alternating with other Boca coffee
BigRed Bike
Ludington MI
Like this one.
Bullitt
Florida
This is one of my favorite coffee's
I've been ordering this coffee since 2008
chart63
Michigan
outstanding, consistent flavor and aroma
For past 5 years I have only ordered the beans and I grind each morning. The aroma and flavor is outstanding.
Arizona Tim
Phoenix, AZ
One of my all time favorites
This is a coffee that is not available in any retail location around here.
Lakeshorerider
Ludington, Michigan
Excellent flavor, batch after batch
Each day I set up my Drip Brewer with an auto-grinder to grind the beans just before the Brew. Excellent aroma wakes me up where I enjoy a consistent flavor of coffee, not vanilla or some other artificial enhancement. This is my 5th year using Boca and I have tried over 30 flavors and blends but have always come back to Palm Beach Passion.
Tim the Realtor
Phoenix, AZ
Palm Beach Passion Coffee
92.3