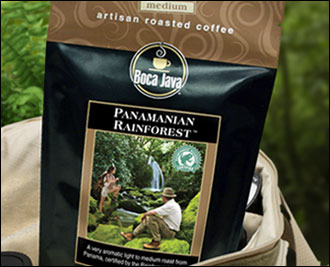 The Micro-Mill Phenomenon
Social responsibility is very important to us at Boca Java. We practice it in our actions, not just in our words. We are proud to offer coffee that is certified by the Rainforest Alliance, whose mission is "to conserve biodiversity and ensure sustainable livelihoods by transforming land-use practices, business practices and consumer behavior."
An August, 2010 report indicates that Rainforest Alliance certified coffee farms had larger production yields, higher-quality coffee beans and their farmers were able to generate better incomes than their non-certified counterparts. Our Panamanian Rainforest coffee is one of the finest you will ever taste.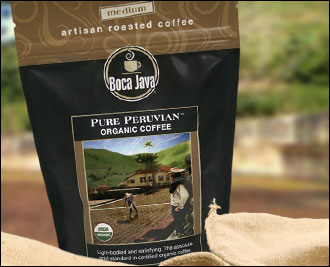 Certified Organic
With the trend in certified organic products increasingly popular for both health and quality purposes, we are pleased to offer an unparalleled certified organic coffee for your enjoyment. Our Pure Peruvian coffee is 100% organic. Organic coffee is grown on farms that maintain and replenish the fertility of the soil, and it is grown and processed without artificial ingredients or preservatives. One sip of Pure Peruvian and you will experience a certified organic coffee like no other.