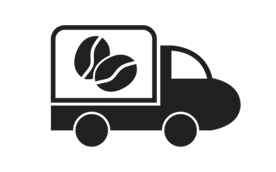 A Coffee Club That Fits Your Lifestyle

The Original Gourmet Coffee Club |

Auto-Delivery Coffee Subscription
FREE COFFEE OF YOUR CHOICE WHEN YOU JOIN THE GOURMET COFFEE CLUB! ($8.99 VALUE)
*Must select 3 or 4 bags per shipment to receive free coffee.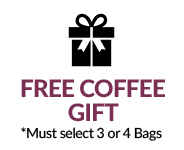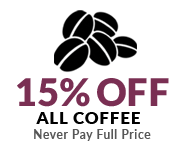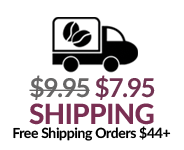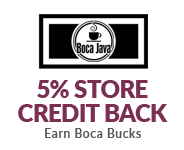 Customize Now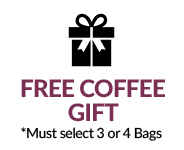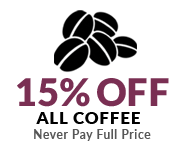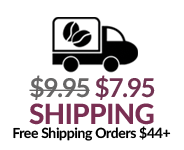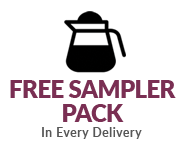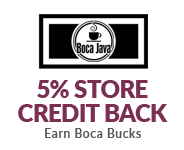 First, Choose Your Coffee Preference
Single-origin and blends, flavored coffee, or mix & match
Single Origin
& Blends


Selection of single-origin coffees and blends, each one with its own origin story and flavor profile. Select

Flavored
Coffee


Flavored coffee goes way beyond hazelnut and vanilla for us. Choose from several unique flavors! Select

Mix &
Match


Can't decide? Mix and match flavored, single-origin and blends. Variety is the spice of life. Select
Next, Choose Your Roast Preference(s)
Select one or more roast levels
Light Roast


Lightest in color and brimming with flavors resembeling fruit, berry, citrus and chocolate. Highest in caffeine and acidity. Select

Medium Roast


Darker in color than light roast. Chocolate, bold, rich, full-body characteristics and less caffeine and acidity then light roast. Select

Dark Roast


Darkest in color. Chocolatey, smoky flavors with hints of nuttiness. Dark roasts are the lowest in caffeine and acidity out of all roasts. Select
Next, How Many Bags Per Shipment?
2 Bags


16oz of coffee beans. About a two-week supply of beans for 1-2 people.

$17.98

$15.28

3 Bags


24oz of coffee beans. About a three-week supply of beans for 1-2 people.

$26.97

$22.92

4 Bags


32oz of coffee beans. About a one-month supply of beans for 1-2 people.

$35.96

$30.56
Finally, Choose Your Delivery Frequency
You can always change this later
Every Week
Every Two Weeks
Every Three Weeks
Every Four Weeks
Now the Fun Part: Choose Your Coffee
Based off your choices, our Roastmaster recommends the following, however feel free to select your own
Never Run Out of Great Coffee Again
Choose from over 100 gourmet coffees in a variety of roasts, origins, blends and flavors

Select Your Coffee
Choose from over 100 coffees in a variety of roasts, flavors and caffeine options. Select whole bean or ground. Always roast to order and always fresh.

Coffee is Freshly Roasted
Our talented roasters have it down to a science. The result is a perfectly balanced, super fresh coffee.

Your Coffee is Shipped
Orders are shipped the next day in our state of the art coffee bags that lets air out but not in.Your coffee arrives fast and fresh every time.

15% Off
All coffee club orders

$7.95 Shipping
Orders over $44 ship free

5% Credit Back
Earn Boca Bucks

Cancel Anytime
No penalty for cancelling