Boca Sunrise Coffee
A medium roast coffee blend from Africa, South & Central America, with a full-body, citrus fruit and honey notes, sparkling acidity, & a clean finish. Read More
The Boca Java signature coffee, Boca Sunrise is a delicious blend of Arabica coffee beans from Africa, South and Central America.
Full-bodied and complex, it offers hints of sweet citrus to round out an extremely bright coffee blend, producing a clean, exceptionally satisfying finish.
If you enjoy our Boca Sunrise coffee, our Roastmaster suggests you also try our Kenya Cruising Coffee.
Boca Sunrise is our most popular coffee subscription by our Coffee Club members. We freshly roast every bag of coffee, and deliver it directly to your door at a frequency of your choosing.
We won't roast your bag of Boca Java coffee until after you order it, ensuring the freshest coffee possible. Each and every time!
A Little Bit More About This Coffee
Attributes:
Varietal:
Catura, Colombia, Bourbon
Altitude:
1600-2000 meters
Tasting Notes:
Full-Bodied

Citrus Fruits, Honey

Sparkling Acidity

Clean Finish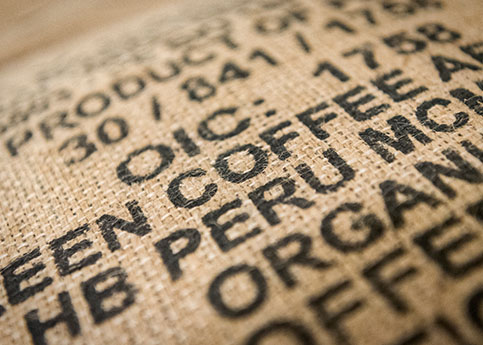 Top Selling medium Roast Coffees
I will buy this coffee every month
I really like this coffee. It's well balanced, very pleasant with no unpleasant pungency. It has a bit of a sweetness to it, with almost chocolatey undertones.
Iga
Louisville, KY
Love the coffee
Coke
BILLINGS
I always keep this in stock!
This is my favorite coffee in the entire world. I can't go back to any store bought coffee ever since I've had Boca Sunrise. If you like a medium roast that is smooth and rich and delicious, I HIGHLY recommend this!
Jess the Writer
Le Roy, NY
This is my favorite go-to coffee. The flavor and aroma are very pleasing and it's a perfect blend.
Midwest gal
Cary, Illinois
We've been ordering this for several years.
Grind beans every morning. Alternate this with Ocean Drive. Both are excellent!
Above Average Richard
Searcy, AR
I will buy this coffee again.
I've been searching for the right coffee and I've found it with the Boca Sunrise.
Pat
Akron, Ohio
I have been a Boca Java customer for years. I am in the Troops Support Club. I love this product. One of the best coffees available anywhere. Wonderful website and customer service. Definitely recommend.
J9
Tampa, FL
This is my everyday coffee; has been for 3 years!
Not an oily bean so it goes through my coffee mill without clogging
Richard
Colo Spgs, CO
Best coffee i've ever bought
I drink 2 cups every day
Dood
Westminster co
Great Morning Coffee that never fails to delight.
Fresh morning coffee that brings sunshine to your mouth.
Dmosquitogirl
Galveston, Texas USA
This is my favorite coffee
I drink this coffee every morning. If I happen to run out and use another coffee it's always a disappointment. I love this one!!!
cttechsue
Brunswick, Ohio
Great coffee used it for years.
Irish princess
Pittsburgh pa
yes I will buy this again!
smooth not bitter
ck
st louis MO
i will buy this coffee again
I worked at Boyers last year for 3 months and fell in love with Boca Sunrise/Brew of Bravery which by the way are the exact same beans and roast. trade secret with me. I love them
Howdy
co
This is one coffee you'll just never get tired of !
Just wish I could purchase it in one or two pound bags
Flymastergus
Casa Grande, Az
Perfect way to start the morning
Start my day with 2 cups of Boca Sunrise. Timer set to grind fresh beans so the sound / smell is what I wake up to everyday.
Ed
Trophy Club TX
This is one of the coffees that I order all the time. It's easy on the stomach & a smooth taste. It's my favorite!
Lisa
FL
grind it myself. love the smell and taste. mellow and smooth.
mojo
lake wales fl
I buy this product every time.
I have been buying coffee for the troops for many years, have tried other blends but this is my favorite.
None
Landenberg pa
I am a Coffee Snob and this Coffee Meets All My Criteria
I love Boca Sunrise and could not start my day or end my night without a cup. I am so picky about the flavor of coffee and this brand and flavor meets all my requirements! So very delicious!
Shay
New Hampshire
Waking up and smelling the aroma is wonderful
Susie50
TN
Always a pleasant eye opener
Wonderful way to wake up
radjohn1
Zephyrhills Fl
I put this ground coffee in a reusable pod. It's the only coffee I drink. If I time it wrong and run out before my next shipment I suffer through a poor substitute!! Love it!
Sue
Brunswick, Ohio
Another Great Boca Java coffee
I have tried almost every coffee that Boca Java roasts and always been very happy. So much fresher and selection than store bought brands.
GML
Texas
I will buy this product again
Use all the time
Tony
Abingdon, Maryland
Great coffee
Irish princess
Pittsburgh, pa
Sweet Smell in the Morning
Great flavor. Really nice with breakfast or a cinnamon roll
Cookie
Oklahoma
We've been purchasing Boca Sunrise for several years. The service from Boca Java has been great!
Mountain Man
Mountain View, AR
I LOVE this coffee, specifically Boca Sunrise!
Shay
New Hampshire
I have ordered fresh roasted whole beans and ground Boca Sunrise for many years. Always pleasing, never disappointed! Great value.
DJFM
Charlotte, MI
love this one the most mmmmmm chocolate
love it
nancy
Hubbard ohio
I buy this coffee month after month it's wonderful
My husband complains when I run out. Knows the minute I use another brand
Kathleen
TN
Another hard decision which coffee blend is the best. This is a great one for the morning sip and enjoying the early morning adventures.
Nita
Atoka, OK
Excellent product
Irish princess
Pittsburgh, pa
I buy multiple bags every time
I drink two 20 ounce cups every day and I love it
Howdy
colorado
I buy this product all year long
Consistent flavor
Sunrise Tom
Cedar Grove NJ
Morning wake-up
Alan
London, Kentucky
Very balanced and delicious great morning coffee
Lacy
Detroit
The best. Not bitter and they got the right.
I use the canister to store the coffee.
cami
Texas
Delicious and satisfying for my coffee craving. Will purchase again.
Grammo
Burgess,Va.
Great from the 1st cup to the last cup!!
This is a great coffee hands down. I only wish it came in KCups
The Coin Man
Southaven Ms
The morning sunrise would not be the same without this blend
Sitting on my favorite patio chair and watching the early morning Sunrise. Exceptional
Patricia
UT
I have purchased this before.
My husband loves this coffee. It's a lighter coffee than I like
crailey
TEXAS
I really like this product
I learned to enjoy this coffee when I worked for luna last year. I have since quit drinking Starbucks because this coffee is so much better
Howdy
Westminster Co
Delicious coffee!!! Love waking up to this every day!
Great travel mug for taking my coffee on the go
Robbi
Highland, NY
After trying many brands, Boca Sunrise has stood out among the rest. It is our go-to coffee each morning. We currently use this in our single-cup pod maker but have also brewed this in a drip coffee maker as well as a percolator and it is just as delicious every time.
Wendy M
Cary, Illinois
I enjoy coffee daily and this is one of my favorites.
Carol
York, Ne