Espresso (DECAF)
A decaf dark roast with strong flavor and full body. Read More
Our signature decaf Espresso is a flavorful combination of hand picked coffee beans from the top 2% specialty grade Arabica coffee growing regions within South America and Indonesia. Each sip is sure to be sweet and balanced, with pronounced caramel and smoky notes and a smooth finish.
If you enjoy our Decaf Espresso, our Roastmaster suggest you try our Decaf Boca Villa dark roast coffee.
We won't roast your bag of Boca Java coffee until after you order it, ensuring the freshest coffee possible. Each and every time!
A Little Bit More About This Espresso
Attributes:
Varietal:
Bourbon, Colombia, Typica, Catimor
Processing:
Blend of Washed/Dry
Altitude:
1100-1800 meters
Tasting Notes:
Sweet & Balanced

Caramel & Smoky Notes

Smooth Finish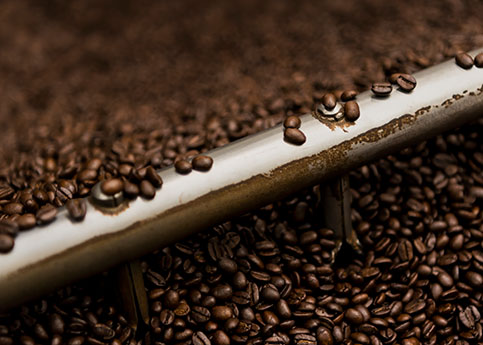 Top Selling dark Roast Coffees
My favorite coffee!
Nancy
Texas
Make my own 4 shot americano every morning. Starts my day off right!
Nana
Nashville
I Never Get Tired...With Decaf
This espresso is my my present to me most mornings. It's decaf so no buzz, but it really brings a smile to me to get the day off to a tasteful start. I have a-Fib so caffeine is a terrible no-no for me, Boca Java espresso decaf allows me to enjoy what I drink without complications or worry. Thanks so much! AL
Welsh Gator
South Carolina
Almost taste like regular coffee :) Not taste like decaf !
I loved your espresso, it doesn't taste like decaf. It almost taste like regular coffee. I am caffeine sensitive, so I can't have regular coffee. But I still love coffee aroma & taste. So this one save my life :)
Decaf lover
Los angeles, CA
This was awesome. Great flavor!
I loved it. Didnt know how you could do a decalf espresso..but they did it!
Terri
Anaheim Ca.
I've been buying this coffee for years. I love the full body taste! BTW I drink it black with no cream or sugar Yumm! Sometimes I mix this with the caffeinated Espresso for a 50/50 blend
RickN32058
NJ
Just found this one, but boy is it good!
I love espresso at coffee shops so I gave this one a try. I have found that it is good both in the morning and at night. The taste is full and it does make you feel the coffee. I thought at first it would not work as a night coffee, but I was wrong. Now I often drink it as a wake up coffee and as a before bed relaxing cup.
Coffee Addict
Northern CA
Best DeCaf Espresso, PERIOD!
Since my original review I have tried several additional decaf espresso beans by other roasters...none have completely compared to Boca's espresso's taste, freshness, packaging and attention to roasting the best beans available. They are the VERY BEST!
WelshGator
Gaffney, SC
Decaf Espresso?????? You Bet!!!!!
Unhappily I have Atrial Fibrillation and cannot have caffeine...so after a long search I discovered your decaf Espresso. I use the whole bean roast and grind at the time I brew. I really enjoy the rich deep flavor and sufficient crema this bean produces. Friends don't even suspicion that I'm using a decaf roast. My favorite morning drink is a Café Mocha, it starts the day out just right!
WelshGator
South Carolina
Super Fast Delivery
Jay
Tulalip, WA
I've been buying this coffee for years. Initially by itself, and now I buy the decaf and mix the bags to make 1/2 & 1/2.
RickN
Southern NJ
This is a really delicious coffee. This expresso blend is my favorite. So happy to have found it after trying several coffees I did not like.
Kathy
Kyle, TX
This is my most favorite of all Boca coffee. Great way to start my day.
Coffeelover
Memphis TN
I have been buying this coffee for years now, and now I'm a coffee "snob". I can't find coffee that tastes this good in very many other places. I mix this with the regular so I only have 1/2 the caffine every morning,
Rick N
Hammonton NJ
This is the best coffee I've ever tasted
This is the best expresso coffee I have found and I did a lot of searching to find it. Great product from a great company.
Coffee Lover
Kyle, Tx
Excellent Bold Taste!
ER
Bonita Springs, FL
Absolutely delicious expresso
I tried quite a few expresso coffee brands and Boca Java is by far the best I've found.
Coffee lover
Kyle, Tx
I use Izzo Alex machine and macap grinder. Place 7 to 10 grams of coffee grinds in porta filter for a single shot. Open lever and draw about 1.5 ounces for a regular shot. For a ristretto you have to use a finer grind and must pull about .5 ounces. The ristretto has a much more intense taste. I also use this coffee for cappuccinos.
mariop
wexford, pa
We have been using this product for 10 years !
No accessories
RenoJohn
Reno NV
Delicious full bodied expresso
I use the Expresso Decaf to make a strong cup of coffee using a one cup drip method. The coffee is delicious - never bitter. Sometimes I would like it to have a bit more flavor. I find this to be the case as I get to the last 1/3 of the bag of beans.
Quilting Kathy
Austin, Tx
Buy this again and again and again
I use a French press typically-and a pour over when I have other's sharing. This makes a great cuppa even though it's "meant" to be espresso. That said-it also makes a great espresso! Have not tried any other means of brewing. It's far and away my favorite coffee for my dark roast palate. Enjoy!!!!
Espresso love
Allen, tx
I was looking for a full flsavored Decaf express. Most brands are to lightly toasted for my taste. Boca Java is perfect. Fill of flsavored - a nice dark roast
Coffee gal
Austin TX
taste great like regular espresso !
great coffee for night time. you enjoy great coffee, but still you can go to sleep :)
Erica
Los Angeles, CA
Wonderful rich flavor. Perfect espresso. Great mixed with Cocoa to create a mocha, or just by itself
Abdriver
Henryville,IN
Have been using this product for 5+yrs
USE A TOP LINE COFFEE SYSTEM
RENO JOHN
RENO NV
I drink it for breakfast.
777tracy
Hobe Sound FL
Use it everyday as I like a strong coffee. It is a strong but pleasing taste.
The Coffee Man
Burrton, Kansas
full flavor without the jolt
I am not supposed to have a lot of caffine so when I am wanting coffee and know I am jittery already, its nice to know I can have flavor and get to enjoy a great cup of coffee without the racing heart <3
shelly
Geneseo, IL
I really enjoy the Espresso decaf coffee. Many decaf coffees lack flavor, but this one has a deep, dark, smoky taste. I love it. It is all I use anymore, from breakfast right thru to after dinner.
GraKathy
South Bend area
Top Notch for Drinking in French Press!
As pleasant in the French Press as any other auto-drop compatible coffee I could rescue.
Nevin
Washington, DC
Good coffee for those decaf lovers
I like this hot I usually use my single pod coofee pot for this. I also like this one for frozen coffee I do in my smoothie blender.
TKD coffee lover
McClure Pennsylvania
I'VE BEEN USING THIS PRODUCT FOR YEARS
GOOD TO THE LAST DRIP
RENO JOHN
RENO NV
Love, love, love..did I mention love?
Love this coffee on the weekend mornings. The aroma is so delightful and full bodied. Have nothing negative to report on this coffee. It's my favorite!
Auqtu
Michigan
Smooth taste and wonderful aroma. Decaf doest cause jittery feeling.
Liz the Bargain Shopper
San Francisco, CA
Great java for any Joe...
No disappointment...
Reno java Joe
RENO, NV
I am a Starbucks fan, but I have to say, this coffee runs rings around my favorite Starbucks decaf! I prefer it now, over starbucks, hands down! Rich, full flavored but never bitter or heavy. Highly recommend!
D.A.
NJ
Classic Roast, Classic Flavor
I brew in a cold brew Toddy maker. Makes great concentrate for both iced and hot cappucinos or lattes.
Deckmom
Louisiana
I usually use my Bunn pour-over coffee brewer. I grind the beans fresh with each pot. I prefer dark coffee and this as well as Boca Villa are my favorites.
Coffee4me
Fallbrook, CA
As a health care professional, know how important to balance caffiene is to health. This product makes it easy.
julie
vancouver, wa
So good,first cup to the last cup !
Our first choice for 3 years...
Average John
Reno NV
Great, full bodied espresso
There are a lot of full bodied espressos on the market...but none as smooth as this one. The great benefit of the decaf is that you can have as many cups as you like and as late in the day as you like.
Mike
Poprtland, OR
This is one, if not THE, best decaf espresso roasts I have brewed and tasted. Great aroma, full-bodied, balanced taste. Excellent as a espresso, cappuccino or brewed as a cup of strong coffee.
Chopper, the God of Hellfire!
Corona del Mar, CA
Surprisingly delicious and rich.
So delicious, you can drink it for breakfast. Don't waste any leftover, it is great as a flavoring for everything from cake to custard.
Barb the Chefmom
Milwaukee, Wisconsin
Hard to find decaf espresso for the espresso/cappucino lover who wants to keep down the caffeine intake. Hard to find decaf is a real treat.
barbj11
San Diego, CA
I think I am drinking caffinated coffee
Hate most other decaf's. this coffee is a life saver
graveyard nurse
vancouver, wa
Dark,oily roast for rich espresso flavor
Great espresso roast for use in automatic espresso machines. Produced a pretty close to perfect cup of espresso with crema and deep rich flavor.
chopper
Corona del Mar, CA
As a Latin family we drink espresso in the form of Cafe con leche (Cuban Coffee). However, I can't take all that caffine in true Cuban Coffee, so the decaf espresso is perfect. But I make my own blend with the espresso and Coastal Costa Rica (we used to live in Costa Rica).
J.L. the Artist
Tampa, FL
Love, love, love this coffee!
Wonderful flavor. My friends and family love it after dinner. Does not taste like decaf. Has full-body.
Vickie
New Jersey
It's all we drink in our home !
Regular Joe
Reno, NV
Great taste without keeping me awake.
Iced latte and cappacinos.
Ginny
upstate NY