Roastmaster's Select FTO Winter Dark Roast
Handcrafted by our Roastmaster, this seasonal dark roast micro lot is a blend of Fair Trade and organic beans from Sumatra, Ethiopia and Peru. It is a rich and well-balanced coffee with sugar plum sweetness, notes of toasted almonds, semi-sweet chocolate and brown butter with a velvety smooth finish Read More
In celebration of the season and New Year, our Roastmaster crafted this Fair Trade Organic Winter Dark Roast Coffee from hand-selected estate grown Sumatran, Ethiopian, and Peruvian coffees that when blended together, stimulate the mind, soothe the soul, and warm the body from head to toe. Our FTO Winter Dark Roast is a rich and well-balanced coffee with sugar plum sweetness and notes of toasted almonds, spicy semi-sweet chocolate, and brown butter with a velvety smooth finish.
We won't roast your bag of Boca Java coffee until after you order it, ensuring the freshest coffee possible. Each and every time!
A Little Bit More About This Coffee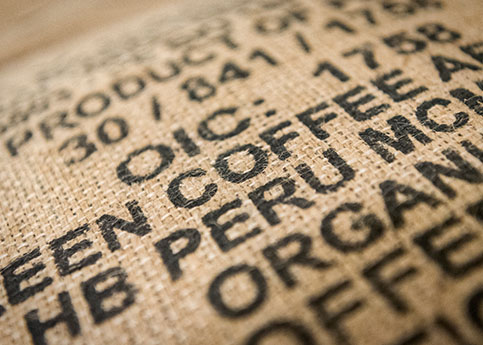 Top Selling dark Roast Coffees
This dark organic roast is worth the while. Smooth, Pleasant , well balanced. Very pleased
Nan
NY
To bad this is a seasonal coffee.
Dimples
Elgin, SC
one of our favorite dark roasts
The pour-over chemex may make the best coffee, and we take it with us (along with Boca Java samples) to hotels, so that we don't get stuck drinking something awful (or worse, nothing at all).
Jim the Runner
San Jose CA
I've enjoyed this brew for the flavor and aroma
Dad's Delli
California
This is a bit weaker than the other coffees in my pantry, though its' good and my wife really like it.
SubVet
SF Bay Area
A refreshing addition to the dark roast selection.
I use both the french press, and single cup cone systems. I get a very nice rich cup of coffee both ways.
Robert
Lake Worth, FL
I would buy this product again--aroma, flavor, delicious!
This has been my AM winter go-to!
DK
NYC
I use a french press for all my coffee. this coffee has fantastic flavor ! It's a very different flavor
Coffeelover
Kissimmee florida
Delicious! Great cup of coffee.
Nice morning cup of coffee
this is a nice roast -
Steve the Coffee drinker
FL
Bold dark roast rich in flavor. Over powering can easily be done with just a little too much grounds. The correct amount of bean makes for bold coffee to wake you up.
Joe
Port Trevorton, PA
Enjoy different roasts for morning coffee.
FoghornDaddyO
Virginia City Highlands Ranches, NV
First time for this selection
Enjoying this selection, like the fact it is organic. Use with my Chemex coffee maker, add cinnamon for extra flavor.
Barb
Apex, NC
Roastmaster's Select FTO Winter Dark Roast
100.0