Atomic Peanut Butter Bomb
The strongest coffee you'll ever find with 50% more caffeine than regular coffee - it's an explosion of energy and peanut butter & chocolate flavors! Read More
Not your average cup of Joe, this gourmet coffee is the strongest coffee you'll ever have with zero calories and rich peanut butter flavor. This high caffeine coffee will perk you right up and keep you awake throughout the day! You'll never need an energy drink again nor experience the sugar crash that comes with it.
Atomic Peanut Butter Bomb flavored coffee is made with only specialty grade, 100% Arabica beans from South America, offering a coffee-drinking experience you won't soon forget!
If you like our Atomic Peanut Butter Bomb Coffee, our Roastmaster suggests you also try our other Atomic High Caffeine Coffees.
We won't roast your bag of Boca Java coffee until after you order it, ensuring the freshest coffee possible. Each and every time!
A Little Bit More About This Coffee
Attributes:
Varietal:
Catura, Mundo Novo, Bourbon
Processing:
Blend of Wet/Dry
Altitude:
1400-1600 meters
Region:
Jinotega, Nicaragua, Cerrado, Brazil
Tasting Notes:
Heavy Body

Sweet

Smooth Complexity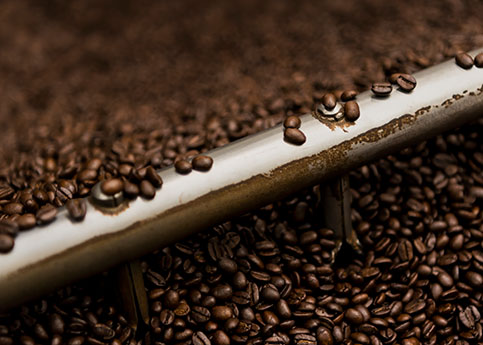 Top Selling flavor Roast Coffees
Great flavor love the peanut butter in the afternoon
Stephen
Duxbury, MA
Buy this....it's simply mah-ve-lous!!
i drink this in the daytime when i awaken (not always in morning....lol) & prepare enough to have for additional cups during remainder of day..............................loving its unique flavor!!
granniluv
LAS VEGAS, NV
It's become my morning drink. Flavor, but a smooth roast, not bitter
Cashdog
Concord CA
Great morning and night coffee.
D
AZ
Great taste love it.
Don
Az
I have purchased this many times.
Interesting flavor.
Deb
Commerce City, CO
i use it all the time.
jaybone
Massachusetts
When you need that extra wake-up kick
This coffee is perfect when you need a morning kick to get going! If you love peanut butter, this is the coffee for you!
Keep It Red
Texas
I just found this flavor and wish I had ordered 3 bags instead of 1. It is a real surprise, and delicious!
Senora
Sahuarita, Arizona
Taste great good stuff.
Jaybone
Townsend ma
Now you think peanut butter coffee and you aren;t sure.. This is so SMOOTH and YUMMY!!!!
JDee
Alamosa, CO
A must have for peanut butter fans!
Rich smooth flavor with no bitter or lingering after taste.
D. Harris
Thomasville, Ga.
Three days and it was gone. I will be ordering more of this flavor. It's awesome!
Anna
Hondo, TX
Peanut Butter Bomb Coffee!
This peanut butter coffee is so delish! At first I was thinking, eh peanut butter coffee however, it has just a slight hint of peanut butter flavor to it. Add a chocolate chunk homemade scone, and BAM heaven in your mouth!!!
LucyGurl7
Colorado Springs, CO
My love of peanut butter drew me to this product. But I wasn't sure how peanut butter and coffee would combine in a roast. I had a coupon from my realtor for a free bag and gave it a try!! Much to my delight, this coffee is AMAZING!! I will definitely be ordering more! And as a bonus, it makes the house smell wonderful too! I LOVED this!!
Brandee
Colorado
Awesome Peanut Butter Aroma and Taste The Extra Kick is Nice as Well
Homesick Texan
East Tennessee
Perfect blend between the coffee bean and peanut butter. Sometimes I'll add a little Coffee Mate Reese's Peanut Butter Cups creamer.
Dharris
Thomasville,GA
This is my favorite coffee, it's so tasty lots Of caffeine!
We use it for k cups and I also do a coarse grind for cold brew.
Jessie
Topsham
Been looking for a coffee that really tastes like peanut butter. I was starting to think there was no such thing. Score, this is very good! I wish this were available in regular, (non-atomic) caffeination, or even better, in decaf. Unfortunately I wouldn't want to make a habit of hyper-caffeination all the time. But I love this flavor!
Sonamdolma
CLE
Love this coffer
RL
87413
I love peanut butter and this coffee just added to my addiction!!
PB Lover
Minneapolis Mn
Love this roast! Puts pep in your step and tastes like a Butterfinger too!
Tired Mom
Jasper IN
i BUY THIS BLEND EVERY TIME i PLACE AN ORDER......
i ADD A SMALL DRIZZLE OF 2% MILK...IT NEEDS NOTHING ELSE................
mommy
NEVADA
This smells like a Reese's peanut butter cup! My son and I are the coffee drinkers in the house and we both like it. I should have purchased 2 bags because my son is drinking it all!
amommyof4
Indiana
This is my favorite like having a Reese without the guilt...
Great product!!
Luan
Casper Wyoming
This coffee wakes me up in the morning, and all thru the day. It tastes great, and one of my favorites. I try to buy this everymonth.
Mark G
Watertown, NY
Really great coffee! Was on the fence about peanut butter coffee, but so glad I gave it a try. Will be stocking up!
Transplanted Texan
Tennessee
This coffee is the best !!!
This is my favorite flavor.
Extra caffienne wakes me right up!
mach429
southern nj
Flavor greets you if you like peanut butter.
Zekeski
Mukwonago, WI
My wife loves this product
if you love peanut butter ya'll love this coffee
Tim
madisonville,ky
This is my best coffee anytime of day,
Grandpa Larry
Corpus Christi,TX,
Ordered this in a moment of fatigue, was a little concerned when it arrived but am so impressed as are all my colleagues. We will be ordering more!
Cruella de' Ville
The Region, Indiana
Love it! Not too strong that it tastes artificial.
Coffee Addict
Massachusetts
This is my favorite coffee. Perfect strength and acidity.Great for morning or during day
Traveling Gambler
Corpus Christi,Tx.
Tried this at a sale meeting. It was gone in under 30minutes. The entire bag!
Tara
Seattle
Good peanut flavor and aroma
Smooth taste and peanut aroma, though a bit on the like, milk chocolate side.
BamaHeel
Huntsville, AL
This coffee is amazing it ihas a well balanced taste the peanut butter taste is not overwhelming but it is thereally. The extra caffeine gave me an extra little kick all I can say is you must try it
Kerri
Fort Meade Md
This coffee is perfect if you love peanut butter and you love the burst of energy coffee can give you first thing in the morning. You know what is even better? Mixing in just a little bit of chocolate syrup or a chocolate coffee creamer. It's like drinking a peanut butter cup!
Kristen Coffee
Denver
I sometimes use it in the morning but I prefer this flavor in the afternoon as it satisfies my craving for something sweet.
Surfcitygal
Surf City, NC
Extreme caffeine lovers will love this coffee!
A large mug of Atomic Peanut Butter Bomb with 2 shots of Monin Cookie Butter Syrup is the way to start the morning. Warm peanut butter cookies in a mug!
JazzyGranny
Dayton, Ohio
I love peanut butter AND coffee!
I first saw this coffee as a promotional product in King Soopers. I was amazed at the flavor and smoothness, I had to have more! I look forward to trying more Boca Java's coffees!
Happy PB Coffee lover
Cheyenne, WY
It is one of my favorites. I try to buy it every order
Mark G
Watertown NY
So I received a gift set this past Christmas - one of the flavors being the Peanut Butter Bomb. I was a little hesitant about it at first because it seemed like it would be an odd flavor. When I first tried it though I was hooked! It's not an over powering flavor but enough there so that you know what you are drinking. I have also combined in a quarter scoop of chocolate protein powder with each cup to make a delicious warm drink!
Charles
Liberty Township, OH
Purchased this after regular coffee just wasn't getting the job done for me. This coffee gives me enough energy without making me jittery. I don't think I'll ever go back!
Bailey
Illinois
Best flavored coffee ever. The flavor was amazing.
I use the product in both my manual drip coffee pot. I also use it in my espresso pot and French press. The drip and press was the preferred method. The flavor was intense and natural tasting. Wish the bag was the same size as competitors as it is small and you don't get as many pots of coffee per order.
Coffee Crazed Chrissy
Long Island New York
no creamers or suger needed
The peanut butter flavor is definitely the star in this class the chocolate undertones brother balance it out and provides a bold caffeine punch
acast123a
Pearland tx
Atomic Peanut Butter Bomb
92.9