German Chocolate Cake Coffee (DECAF)
Luscious German Chocolate Cake flavor in a rich, delightful decaf coffee. Read More
This fresh roasted flavored decaf coffee has a rich, decadent combination of chocolate and coconut that will definitely make you want seconds (and no guilt necessary!).
If you enjoy our Decaf German Chocolate Cake Coffee, our Roastmaster suggests you try our Tropical Kiss Decaf Coffee.
We won't roast your bag of Boca Java coffee until after you order it, ensuring the freshest coffee possible. Each and every time!
A Little Bit More About This Coffee
Attributes:
Varietal:
Catura, Mundo Novo, Bourbon
Altitude:
1400-1600 meters
Aroma:
Chocolate Cake, Coconut
Region:
Jinotega, Nicaragua, Cerrado, Brazil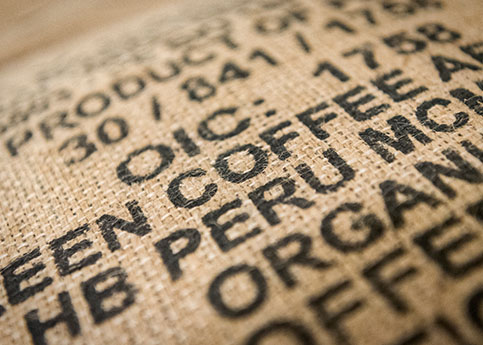 Top Selling flavor Roast Coffees
This blend is smooth and quite tasty
This blend is delicious anytime of the day!
Hawk
Sun Lakes, AZ
Very smooth, flavorful coffee. Not bitter at all.
Bethany
Alabama
This coffee is delicious. I would by it again.
This coffee is good any time of the day (I can't drink caffeine after 1:00 PM). Really good flavored decaf is hard to find. This one is great.
Coffee Lover
Tempe, AZ
For my morning breakfast
spot
texas
german chocolate. need i say more
cobman
lake mary, fl
i am a diabetic and i can only have decaffinated coffee and this tastes great.
cobman
lake mary fl
Becoming another favorite!
Getting to like this flavor as well as Frostys Favorite!
Chip
Syracuse, In
This is my go to coffee when I have a craving for a little chocolate!
manymax
PA
Love it!
Reese
Olathe, KS
Amazing taste of chocolate and cocoanut
Great taste
mj
independence, ky
This is one of my favorite flavored coffees!!
I use this in my Keurig and in an automatic drip pot. I look forward to this flavor!
manymax
PA
Dessert in a cup with less calories
I have loved this coffee since I first tasted it in the Baby Boca samples I got. Now this is 2 bags each month but because it is one of Mom's all time favorites I have to order it in decaf.
Vetchicky
Phoenix, AZ
My husband makes his iced coffee with the German Chocolate Cake Decaf, and he loves it...we use our Keurig as well as the Cuisinart Grind and Brew when we want to use the fresh whole beans. We love it.
Layna
Las Vegas
I serve this when entertaining friends after bridge with a light cookie or pastry. It is great because of it special flavor and aroma. Everyone enjoys it!
Cookie
Montauk Point, NY
very tasty, happy with purchase...smells throughout house...good morning or night or just when you need something different and flavorful
Rich
Lower Gwynedd, PA
I LOVE BOCA JAVA FLAVORED COFFEE
1. To make an afternoon latte 2. A desert coffee 3. I add to a protein shake and put in blender with crushed ice.
Cookie
Long Island NY.
Smells just like the cake, very smooth and mild
Susan
Pa
Lovely decaf treat, no calories...
Just love this one, especially with a little whip cream.
JE
Lexington KY
The only thing better would be to have a big slice of Greman chocolate cake with it!!!
Bro. Tazdad
Arkansas
German Chocolate Cake Coffee
I love chocolate coffees best. If you don't care for coconut,it isn't for you. Personally,I enjoy flavored coffees more than regular. It's odd that I was able to get a chocolate flavor in a decaf coffee. Sometimes I can do without the caffiene, sometimes I need it....
OrangeCalico
Ft. Worth, TX
I buy this product each time I order.
I have my coffee first thing every morning, and this is the perfect way to start the day.
conscious
Fort Lee, NJ
I make it extra strong and mix with milk. WONDERFUL!!
Javagirl
Eastern New Mexico
Love the taste.
Berty
Edinburg, TX
Love the product, especially the taste and smell.
conscious
Fort Lee, NJ
Reminds me of an Almond Joy!
Took this on a vacation with me and now have to order extras for the others that were with me!![...]
Chris
Wisconsin
The coconutty/chocolate taste is just the right blend, wonderful.
liano59
Springboro, Ohio
I have tried both regular and decaf of this most pleasing flavored coffee. I can detect no practical difference in flavor or aftertaste, and both are very pleasing to me. I especially enjoy this coffee in the evening, and tried the decaf, just in case, and was happy that the flavor that I so enjoyed was still available in this alternative. At night I don't need the pick-me-up, I do need the smooth, pleasant flavor of good chocolate, mixed with the always pleasing taste of excellent coffee. A winner.
harry015
Central MA
Tastes like German Chocolate Cake!!
I can drink it all day long!
mamabeck
Commerce, Ga
Flavor Light Yet Total Delight
When desiring a more coffee flavor, as opposed to my other Boca Java sweet flavored blends, I ALWAYS reach for the German Chocolate Cake roast. This provides a real coffee taste with a hint of chocolate as a top off treat.
CATherine
Saint Petersburg, FL
TASTE, TASTE, TASTE!!!
bigdon
Annawan, IL.
major olfactory stimulation
My family loves it when I brew this coffee! It fills the house with a freshly baked aroma. What a nearly sinful treat---like having your cake and eating it too!! :}
Momma Choo-Choo, domestic Goddess
Modern Brady-Bunchville
it real good and it has the best flavor i have ever tasted
kragenbring2005
willmar, mn
I enjoy drinking decaf coffee, especially at night. Finally, Boca Java has rescued me from the mundane evening cup of Joe. This coffee is perfect for after dinner as a little "treat", an excellent way to brighten the morning, and works well to sip on when relaxing in the tub!
Angela, mom on the go, with Boca in tow
Maine
It just smells so wonderful and has a really smooth taste
CoffeePirate
NY
I tried four different flavors and this by far was my favorite. Great flavor, fabulous aroma.
Julie
Denver, CO
I really enjoy the true German Chocolate Cake flavor of this coffee, yet it is still decaf coffee. The flavor is much richer than many flavored coffees. I can enjoy dessert without the guilt of the real cake!
Lulu
New Mexico
If you love chocolate like me this is the coffee for you.
Alty57
Hibbing,MN
As a treat when I have company that likes coffee.
Traveler
Louisville, KY
This Coffee Is Pure Heaven!
This coffee is excellent hot and absolutely bliss served cold with milk and sweetener! It is pure heaven!
Phoebe
Gillette, WY
I don't like chocolate but I like this [...]
I use this coffee when I want a little indulgence
Texas butterball
West Central Texas
i use this coffee to flavor other foods
lady coffee cup
il.
This is like drinking a cup of chocolate cake and coffee. It's absolutely wonderful.
quiltqueen
Cooperstown, PA
Wonderful rich cup of coffee
This coffee has a rich smooth taste and a beautiful aroma. It's perfect for starting my day!
Steph
Fernandina Beach, FL
German Chocolate cake? You bet!
I usually mix this with my 'normal' decaf to soften down the flavor a bit, because I always add a bit of creamer. Once I get my concoction made, lookout Starbucks and all those other fancy, take-your-money places! You just can't get enough of this well-balanced flavor. It's great as a dessert coffee, alone, or with something slightly less sweeter.
Connie the Coffee Connoisseur
Tucson
I'm not a big coffee person, but I tried Maple Bacon Morning when I was in Iraq and have been hooked since. I try a different flavor with every order and the German Chocolate Cake is the best tasting and has the finest aroma (from the bag and while brewing) which has me adding it to every order from here on out. Simply the Best!!!
Thomas
San Antonio, TX
Wonderful after dinner dessert!
I love this coffee after dinner for a special treat, and our dinner guests really have enjoyed it as well and want to know where I get it. I love to give it as a gift.
Annette from the Inland NW
Spokane, WA
Germa Chocolate Cake Coffee (Decaf)
Had it for a dinner party and it was almost like having dessert without the calories. Great taste, just like German chocolate cake. Everyone enjoyed it and they all wanted to know where I got it from.
razzanabelle
West Allis, WI
This is a great coffee for those that want to indulge in something with full flavor and something sweet without all of the calories. I love to use this coffee to replace a dessert since I'm a diabetic.
quiltqueen
Cooperstown, PA
This product was very good tasted like the real thing
Dana
snoflake, az
German Chocolate Cake Coffee
82.1