German Chocolate Cake Coffee
$5.00
$8.49
You Save: 41.11%
Luscious German Chocolate Cake flavor in a rich, delightful coffee. Read More
This fresh roasted flavored coffee has a rich, decadent combination of chocolate and coconut that will definitely make you want seconds (and no guilt necessary!).
If you enjoy our German Chocolate Cake coffee, our Roastmaster suggests you try our Double Dark Coffee.
We won't roast your bag of Boca Java coffee until after you order it, ensuring the freshest coffee possible. Each and every time!
A Little Bit More About This Coffee
Attributes:
Varietal:
Catura, Mundo Novo, Bourbon
Processing:
Blend of Wet/Dry
Altitude:
1400-1600 meters
Aroma:
Chocolate Cake, Coconut
Region:
Jinotega, Nicaragua, Cerrado, Brazil
Tasting Notes:
Full-Bodied

Complex

Chocolate

Coconut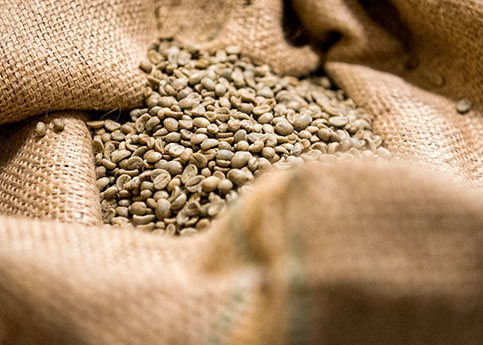 Top Selling flavor Roast Coffees
German chocolate cake coffee
My favorite coffee brand
Rae
PA
great flavor and aroma
westsign
Pittsburgh Pa
I will buy this product when I can. Great flavor
I always have at least a cup of coffee in the morning. I like the flavor so often I have another cup.
Joy
Seaside, Or.
Would buy again great product.
Nice Germon Chocolate Twist
Just tried German Chocolate Cake and really enjoyed. The German chocolate is just right!
Sooner Gal
Tulsa, OK
Currently using it daily
Nanny Nurse
Porterville California
Great coffee@
KG
Weeki Wachee, FL
Who doesn't like the aroma of German chocolate cake?
NJW
Riverside CA
Yes, I would but this coffee again.
It's coffee-I drink it.
Deb
Los Angeles
This is one of my favorites. I add it to hot chocolate for the kids. Coffee helps with ADHD.
Billierenee01
Ottawa kd
I'm gonna increase to 2 with my next order
Company asks for it
Eld
New York
I've been enjoying coffee from Boca Java since 1910.
I use it in a drip coffee maker. I always enjoy the results.
Pussycat
PA
I buy this in every order.
I enjoy this on a cold rainy day.
Drgoofy
Atoka Oklahoma
Could not wait to make another pot!
Wow!! This was amazing! I made it at work and we talked about it all day!
Tina
Chicago, IL
When you're looking for a coffee that's a little rich this this the one for you and it smells great. I love chocolate!
Taz
Santa Clara, CA
I would buy this product again
Chocolate and coffee how can you go wrong! The two best combinations, other than chocolate and peanut butter
Cage Kicker
NC
I would buy this product again
I drink about 12-15 cups a day, this brand is quite smooth, and enjoy it all day.
Cage Kicker
Fort Bragg, North Carolina
Will buy again!
Nik
Indiana
Makes my morning better.
DrGoofy
Atoka, Oklahoma
If you like German Chocolate Cake..........
I especially like this coffee as a compliment to German Chocolate Cake!
BABS
Jacksonville, FL
First fast and I was in love! You can taste the hint of chocolate and with me not liking coconut, I could also taste a small hint of coconut which was an exceptional added flavor!
Nita
Atoka, OK
Best coffee I've ever had. I will buy this again and again.
I love this coffee. Best coffee I've ever had.
Peanut
Anchorage, AK
Definitely tastes great
KT
Tampa, Fl
Drink as my treat on weekends after working hard all week
Sam
Big Lake, MN.
The light chocolate flavor makes this a great coffee for anytime of day.
Lena
Tucson
Extremely good and the flavor is spot on
Connie
Colorado springs
We mix this coffee with RT Chickory for our own wonderful morning Joe. we've tried other Chocolate Flavored Blends from other companies and ALWAYS return and will stay with Boca Java. Worth the trouble of ordering online and stays fresh for a long time.
JC
Shawnee, KS.
Always a favorite of mine. Smooth, soothing & comforting.
bdivaford
MA
Just great coffee
BoBK
Tx
Best choc-coffee you make!
Full of chocolate flavor.
Doc
Mass.
I purchased a coffee grinder to make fresh coffee in my French press. Really preserves the flavors and the aroma is amazing. Also keeps it very smooth when you can grind your self per serving.
SMay
Denver, Co
Just found Boca Java and am trying a bunch of diff kinds. I cold brew the ground version for 16-24 hrs, filter, and store in fridge. I tend to use it up over 5-6 days. I heat up with microwave or drink cold.
Doc
Boston suburb
I love this flavor, though I don't care too much for choc.
Every single morning I start with one of your flavored coffee. My husband doesn't drink coffee, but makes the best pot o' coffee when ever I run out.
"Sam"
Estero, FL
Great morning or evening delight
Jem
Las Vegas
My heavens, this coffee is like drinking heaven
One of the tastiest coffees I have ever consumed. I could drink this all day long.
Glynn
Shelby, OH
The blend of Mocha and Coconut flavors makes this a coffee visiting family asks to be served after Dinnertime meals together.
Chuck
Gastonia, NC
loved it, great mild coconut flavor to add to the chocolate
Not a chocolate coffee lover, but the added coconut flavor made this one of my favorites.
JAR
michigan
Love the taste and smell of this coffee
coffee junkie
Chapel HiIl, NC
I drink this every morning and love it!
Deb
New Hampshire
Our office favorite
Sue
Wisconsin
Delicious Chocolate And Coconut Flavor
A very comforting coffee with which to start the day. The aroma of German Chocolate Cake wafting through the air, and then the first sip are a little bit of heaven on earth.
Mary
Killeen, TX
This truly has the flavor of a dessert - can be very satisfying after dinner - sweetness and chocolate!
Coffee hound
Austin, TX
I love German chocolate cake but for reasons we all know shouldn't eat it everyday. This is a nice substitute.
Crystal
Firestone, CO
It tastes like just like the description.
Robyn
MI
Excellent dessert coffee!!!!!
This is a wonderful after supper dessert coffee!!
mommamizell
Norton KS
I < 3 this stuff!! Keep up the good work.
Mixed with International Delights's Chocolate Caramel creamer, this stuff is a chocoholics dream come true.
Endo
Sant James. NY
we both loved it!
ST
Tampa
This is one of my favorites from Boca Java!
Reetzy
Michigan City, IN
German Chocolate Cake Coffee
86.8