Surfing Safari Coffee (DECAF)
$5.31
$8.99
You Save: 40.93%
Gourmet vanilla coffee, coffee liqueur coffee flavor and caramel coffee come together in this flavorful decaf coffee. Read More
Do you love vanilla coffee? Coffee flavored liqueur? Caramel coffee? Surfing Safari is our most popular flavored coffee with all of your favorites combined. This gourmet decaf medium roast is delicately flavored, full-bodied and available in whole bean coffee and ground coffee.
Decaf Surfing Safari is our most popular decaf flavored coffee subscription by our Coffee Club Members. Learn more about our Coffee Club and subscribe to your favorite coffees.
If you like Decaf Surfing Safari, we suggest you try Decaf Vacation Villa Vanilla Coffee
We won't roast your bag of Boca Java coffee until after you order it, ensuring the freshest coffee possible. Each and every time!
A Little Bit More About This Coffee
Attributes:
Varietal:
Catura, Mundo Novo, Bourbon
Altitude:
1400-1600 meters
Aroma:
Vanilla, Caramel, Kahlua
Region:
Jinotega, Nicaragua, Cerrado, Brazil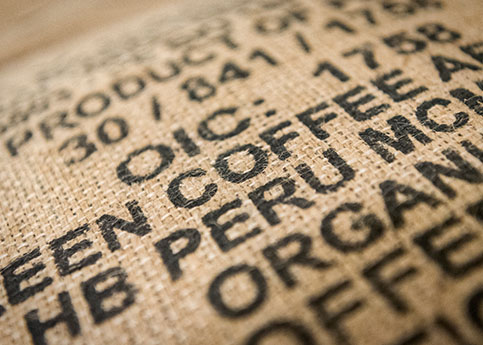 Top Selling flavor Roast Coffees
I would buy this coffee again and again.
This is the perfect evening coffee
Coffee mommy
Georgia
What a difference quality coffee makes!
This is a great way to start the day, with wonderful flavor. We sometimes mix it with Biggby's decaf for less intense flavor but a little more body. So glad you are back!
Timebird
Beverly Hills, MI
I love this coffee! I also like the fact that people who "never" drink decaffeinated coffee love it too and never know that it lacks the caffeine (until they miss the buzz!). It is flavored, yes, but the flavoring is subtle enough that my husband who doesn't usually like flavored coffee loves it too. And the smell is sooo yummy! No need for sugar or cream.
Donna
Oregon
This has a nice smooth flavor, with the vanilla coming through the strongest.
Jersey Girl
NJ
I would buy this product again
I use in a drip coffee maker and I have been buying this product for several years and would highly recommend it
mere
Marylnd
Good for after dinner / evenings. We love the smooth taste and flavor.
Jim Bob
Knoxville, TN
Use this blend in all sorts of coffee making, while at home, traveling, visiting family, etc. It is always tasty, however it is prepared.
Hawkeye
Chandler, AZ.
Always a great start to any day!
Been a fav for over 10 years.
Shadow Writer
Kansas
This was PERFECT! Heavenly- wish the bag was bigger! 5 HUGE ??S
Heather
Collierville
Great for morning breakfast or evening dessert
Sue
Jacksonville, FL
I would buy this coffee again.
This has become the only coffee we buy!
OR barista
Lebanon, OR
Reminds me of the beach in the morning
Love this flavor.
Jimmyblue
Winchester, Va. 22601
One of my favorite flavor coffees
Bj
Nebraska
This is our normal coffee!
This is what we have in our Auto order. I really miss it when we run out before the next scheduled order. But we do order the decaf version.
Donna
Lebanon, OR
I WOULD BUY THIS PRODUCT AGAIN
I use the regular grind in my Keruig coffee maker and love it! It works marvelous and ends up not near as expensive as using the K cups
creamer
Fayetteville, AR
We have this coffee on our auto-ship!
My husband does not usually like flavored coffees, but he loves this one!
legola
Lebanon, OR
I buy this coffee on the club program.
This is my favorite coffee! I love the flavor...we drink the decaf.
Donna
Lebanon, OR
I use boca sunrise, high tide hazelnut and surfing safari together.
Annette Stoker
Senath, Mo
One of my Absolute Favorites!
Surfing Safari Coffee has been one of my absolute favorites for many years now. It has an incredible aroma both in the cup and when it's brewing. The taste has a nice smooth caramel and vanilla taste on your palette. It's a nice cup for both breakfast and a late night drink.
Jack
Austin, TX
We are totally decaffeinated and both of us agree that this is the best coffee ever!
Donna
Oregon
delicious, would buy again
First time I tasted was very satisfied. Will buy again.
Linda at home
Columbus GA
Used for a party, loads of compliments.
Bj
Nebraska
I got whole bean, but I wanted to order ground.
Betty the Cookie Baker
South Point, Ohio
perfectly balanced flavor, not too sweet. strong enough to brew well in my reusable k-cup pod, but not overpowering when brewed in the drip coffeemaker
lmk
missouri
Excellent, my favorite Boca Java
Makes each morning special, great for guests, and camp sight sunrise.
Kathy
Arizona, Phoenix Valley
My most favorite Boca Java product.
I grind mine fine and add used grinds to my compost, even my garden smells heavenly.
Kaffe Kathy
Mesa, AZ
Reminds me to slow down & take life easy
Sweet aroma, smooth taste reminds me to relax and enjoy my day.
Mundo the Traveler
Houston , Texas
This coffee is by far our favorite. The flavor is not fakie, like a lot of flavored coffees can be. It's smooth and doesn't sit heavily.
N
Minnesota
great to wake up to this brew
mmemarcus
Chicago
perfect after dinner coffee
usc
sc
I use this to make really flavorful iced coffees in the summer and fantastic poor man's mochas (add a packet of your fave hot chocolate). One of the few coffees that actually carries some of the flavor promised by the awesome aroma!
Coffee Snob
Batesville, AR
Three great flavors in one
Some of my favorite coffee flavors are vanilla, Kahlua, and caramel and this has ALL THREE! This is one of my absolute favorites from Boca Java. I detect no difference between this and the caffeinated version. I enjoy both. This is one of my go-to flavors.
Nathan W
Temple, TX
Don't judge decaf quickly
Being cop, we drink coffee all the time, and even my partner was surprised it was decaf when I secretly switched to decaf.
steelercop
Hill Country, Texas
I love Surfing Safari Coffee.
I get so many compliments on the fragrance of my coffee. Even the repairman asked "what is it that smells so good?" I especially enjoy getting whole bean so I can savor the fresh grind smell. People are always asking me what brand/flavor of coffee I use. Is there any possibility of Boca Java joining with Tassmo to provide single cup discs? I'd certainly order them and recommend to my family and friends.
Kathleen Piazza
Mesa, AZ
I order this product each time
Linda
Rolling Meadows, IL
I love the caramel taste!
This tastes so good in the morning or any time of day. The caramel is just right in it with the vanilla.
Barbie
Dundalk, MD
I would buy this product over again
Aroma An taste is just what i need to Begin my Day
Genny
Florida
This is one of our favorite blends,and you never let us down.Thanks
Joe Kid
Woodbridge, Va.
no comment
platetectonics
Chicago
This is so flavorful; balanced and perfect blend of kahlua, caramel and vanilla.
CoffeeScooter
Santa Barbara, CA
The best Boca Java flavor ever!
I make this coffee every day! I love it! I have tried many of the boca java flavors including the seasonal flavors. This is by far the best.
coffeemama
PA
the prefect "treat" coffee every day
I brew this coffee almost every day. It's a great taste that invites me to enjoy the morning.
Kaffe Kathy
Arizona
Great Coffee, well worth the cost. [...]
grozlog
Brewster, Ohio
Coffee that's more like dessert
I first ordered Surfing Safari as an after dinner coffee/cold evening coffee. Now it's my morning, anytime, and iced coffee coffee. I love other Boca Java coffees,but Surfing Safari is my favorite.
Kaffe Kathy
Mesa, AZ
We love Surfin' Safari,and make it a point to buy it every time.Even when we try other flavors,we still make sure that we also do this one.
Joe Kid
Woodbridge Va.
I would buy this product again and again
Surfing Safari coffee is great! The aroma is very good. And the taste is fantastic.
Helen
Indianapolis, IN
ONE OF The Best coffee`s you can drink !
Just great. I did not know what I was missing . The taste and flavor are just great.
George the fisherman
Brewster, Ohio
The unique flavor combination is perfect -- when I used to crave flavored coffee for variety, I had to resort to Hazelnut (how pedestrian!); but since discovering Boca Java's "Surfin' Safari", I've become a huge fan!
Joe D.
NJ
Surfing Safari Coffee
93.1