Vacation Villa Vanilla Coffee (DECAF)
A decaf medium roast vanilla flavored dessert coffee. Read More
This Decaf French Vanilla coffee is a smooth and delicious flavored coffee. Perfect for an afternoon treat when you are looking for a little something sweet with your coffee break.
As a customer favorite, this is one of our most subscribed flavored coffees. Join our Gourmet Coffee Club today and never miss out on your favorite decaf french vanilla coffee.
We won't roast your bag of Boca Java coffee until after you order it, ensuring the freshest coffee possible. Each and every time!
A Little Bit More About This Coffee
Attributes:
Varietal:
Catura, Mundo Novo, Bourbon
Altitude:
1400-1600 meters
Aroma:
Spiced Vanilla Bean
Region:
Jinotega, Nicaragua, Cerrado, Brazil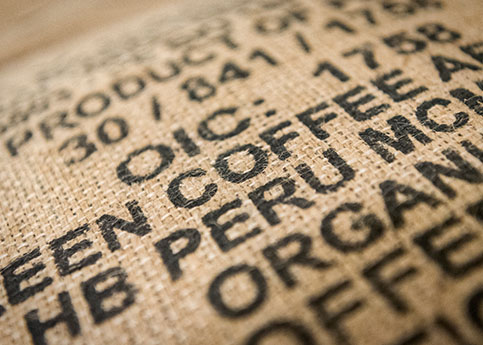 Top Selling flavor Roast Coffees
Delicious coffee... will buy again
Great tasting coffee that I look forward to drinking each day.
Shells
Rome, NY
Not too much flavoring for a subtle vanilla aroma, I sometimes add a bit of this to my regular coffee for a slightly more mellow taste.
Barb
Pacific Northwest
i would continue to buy this coffee.
I drink this coffee Everyday
Jim
Lanham MD
This is THE GO TO COFFEE. It just simply is. Great taste every single cup every single bag every single order.
Coffee Addict
Northern CA
This vanilla roast is perfectly balanced; just the right amount of vanilla, not overbearing, not over-sweet. Brews perfectly every time. I've been searching for a perfect vanilla coffee for ages and I found it.
gamerchic
Colorado
I love that this decaf brew holds so much flavor! Enjoy a cup every evening from my ninja coffee brewer.
djarvis
Atlanta,GA
A great lively tasting coffeee that suits any time of the day.
Mommasheriff
Central KY
It's very difficult to find flavored decaf. Prefer organic coffee and Swiss water decaffeinated but difficult to find that and expensive.
frogwngs
Cincinnati, OH
Our favorite coffee flavor!
We have tried many flavored coffees but this is by far our favorite! It is so delicious! We will definitely buy it with every order
Bethany
Imperial CA
Use for my automatic shipments, alternating with Hightide Hazelnut.
Tess
San Antonio, TX
I'm a vanilla lover and this is by far one of my most favorites that I have purchased.
Treatfreak
Aurora, CO
I have a standing order for this one!
I drink this every single morning. Can't start me day without it!
Crafty Lady
Columbia, TN
Best way to kick back and relax!
The aroma and taste of this coffee is just great for sitting down and relaxing. Don't want to be without it.
Sandy
Philadelphia PA
My husband and I love this blend to just kick back on these cold winter days or any day. It has great taste and aroma. You will not be disappointed with this blend!!
Sandy
Lansdale PA
One of my two Boca Java favorites
I brew a 12 cup pot, place in a pitcher with room for 1/2 milk, add sweetner, drink with ice. Yum!
catlover
Austin, TX
It has a flavor that you could just savor in your mouth for a long time.
Peanut
Hot Springs, AR
WONDERFUL ANYTIME.
PK21PAT
CALIFORNIA
Smooth and delicate. A delicious, warm soothing flavor.
joy
Detroit, MI
When I walk into my house after work I can still smell the aroma from the morning's coffee. This coffee is a warm, cozy invitation.
joy
Detroit, Michigan
Very refreshing taste and a great aroma.
I blend this half and half with Boca Sunrise.
Rufus Cogburn
Cherokee County, Ga.
Great when mixed half/half with other flavors such as the holiday blends. I actually prefer it this way. I often use the 2-cup coffee maker (drips into go-cups) that Boca Java offered a couple of years ago. It's wonderful that way, especially since I know the exact amount of ground coffee and water to use. It's always a perfect cup.
Mamabelle
Virginia
It actually tastes as good as it smells.
Mich
Otterbein, IN
Really good coffee. Enjoy the smell while it is brewing.
Melva
Swanton, Oh
for morning wakeup.enhances the senses while waiting for it to stop brewing w/high anticipation
max
San Bernardino,CA
My wife keeps this one for the family only she refuses to share it with any of our friends . She says they share the others but this is for our tastes only
pastor Jim
Albuquerque NM
This is worth brewing day after day
brew in the morning are after dinnerfor a great cup of coffee
Blue
Missouri
This is a great flavor, perfectly roasted.
Runner Shay
Columbus, Ohio
Use when serving the ladies at Coffee group. They are really enjoying it.
Corky
Jackson, Mn.
I'll always welcome a cup of this!
I appreciate a flavor that compliments my mood and for me this is almost a dessert.I'm thinking about this flavor for Christmas gifts too.
Pat
Austin TX
So flavorful, hard to believe its decaf
So yummy, now my pre-teen wants to start drinking coffee, too.
Ange
Gypsum, CO
Vacation with this Excellent Vanilla
I make the equivalent to 5 cups of coffee with it. Since I have had Gastric Bypass surgery, I am supposed to drink decaf. I love flavored coffee and am very picky about what I drink. I have been looking for a good decaf and I found it in the vanilla. I recommend it to everyone, especially bariatric patients. Could use a bit more flavor.
Valery
St Charles, MO
The coffee to sit back with and relax
Makes a good after dinner coffee.
Blueash
St. Perers,Mo.
This is my favorite coffee!
I have tried a number of flavored coffees from Boca Java and frankly haven't found one I didn't like. However, I simply LOVE Vacation Villa Vanilla! It's smooth with just enough vanilla so that it isn't overpowering and blends wonderfully with a flavored cream.
Jill
DeFuniak Springs FL
I love this coffee, both regular and decaf. If you like adding flavors to your coffee, this one has a light scent and flavor, not overwhelming or heavy.
Angel
Des Plaines, IL
I love the flavor of vanilla. This coffee has the perfect amount of vanilla flavor in it.
Alty57
Hibbing,MN
great smooth taste of vanilla
I think it's roasted a little light, but it's still the best! Just enough vanilla so that you have the taste without it being overwhelming.
HazelNut
Destin Florida
great taste
Maria
Markham, Il
Love the sweet vanilla flavor.
I love anything vanilla and this hit the spot. Very pleasant and a joy to savor.
Mauitoad
Roseburg, OR
Continuing product I buy over and over
The best of the BEST
TLM
Ga
If you love Vanilla, this is for you!
I love the aroma that permeates from the coffeepot. It stimulates your senses.
Mama Buena
Max, ND
This is one of my regulars
Pam
Cherry Hill NJ
Just the right blend...not to strong on the vanilla.....GREAT
Turtle Bug
IL
A pleasure to drink, almost dessert
Drink this any time of day, but great with a cookie or dessert.
Chrissy
St Louis Mo
Great coffee buy every 8 weeks
COFFEE FROM THE GREATEST SOURCE
terri
ga
Awesom vanilla flavor/aroma
I use it for my chruch group and set it up in the evening for next morning readiness. Great aroma to walk in on and the taste is just as good.
Tweety Debby
Wappingers Falls, NY
This is our favorite coffee -- EVER!
It's especially delightful with a bit of vanilla flavored cream.
Tony the Brown Bear
Marietta, GA
exceptional vanilla flavor !!
Tim
Cynthiana, KY
I would buy this product again
I use this in an French Press. Excelent flavor.
Ladybird
Texas
This was ordered as a gift.
Ellen the organist
Muncy, PA
Vacation Villa Vanilla Coffee
86.0