White Chocolate Raspberry Reef Coffee (DECAF)
Rich and luxurious decaf white chocolate coffee with a splash of tangy raspberry. Read More
We won't roast your bag of Boca Java coffee until after you order it, ensuring the freshest coffee possible. Each and every time!
A Little Bit More About This Coffee
Attributes:
Varietal:
Catura, Mundo Novo, Bourbon
Altitude:
1400-1600 meters
Aroma:
White Chocolate, Raspberry
Region:
Jinotega, Nicaragua, Cerrado, Brazil
Tasting Notes:
Full-bodied

Complex

Smooth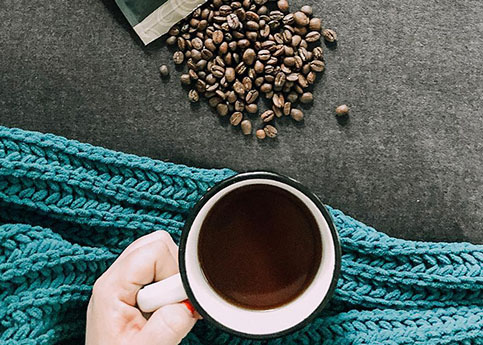 Top Selling flavor Roast Coffees
Often have this flavor for breakfast/morning! A great start to my day!
Sherry
OH
We love this option later in the day
Toni the Trainer
Minnesota
Great coffee for a chilly evening.
Manina
Vancouver, WA
I use this in my french press and it taste so good! Great flavor
emilie
wisconsin
Great for breakfast or dessert
Sue
Jacksonville, FL
Don't really know what accessories there are
spot
Texas
Delightful Treat to Savor Over & Over Again
I love cherries and white chocolate, however, I'm not always able to buy either, so, having a cup of java that combines both is a sweet treat that helps me feel less marginalized when I can't afford the real items.
Precious' Mom
San Antonio, TX
I love the flavor of this coffee. It's like having dessert!
All I need is the service is to continue sending me the freshly roasted coffee that they already do!
Mary
North Fort Myers, FL
I like this blend very much.
I would recommend this flavor
non e
waco.tx
Wonderful aroma and flavor! Smooth, and delightful! Not a single negative!
Coffee Nona
Aurora, CO
I use this for my daily coffee, in a drip coffee maker. Even DH likes the aroma!
CoffeeNona
Aurora CO
I HAVE NOT USED THIS ONE BUT EXPECT IT TO BE THE SAME .
VERY GOOD
ROADROAD RUNNER
TX
I loved this flavor! I was skeptical that it wouldn have a chemical/fake flavor, but this coffee was yummy! No aftertaste and a well balanced sweet and fruity flavor.
LLB
MPLS, MN
The three pack is a great way to try new flavors!
We hadn't tried this flavor before and one of us liked it a little better than the other.
Chip
Syracuse, In
Delicious! Will order again!
Love raspberry flavor. Beautiful fragrance!
Julie
Stephentown NY
Love the sweet taste, top it off with whipped cream and I can indulge.
Barb bxb
Pacific Northwest
Goes nice with cake or cookies, anything to enhance the chocolate notes
Stephen
New Ipswich nh
Raspberry "pops" in a smooth creamy white chocolate.
All day sipping or a special dessert treat for guests.
MFD173
Indiana
I drink two to three cups a day! Very satisfying cup of java
Rimapuma
Warwick, NY
This has just the right balance of white chocolate and raspberry.
Rock and Roll Shrink
Atlanta, GA
Best chocolate flavored coffee.
Elizabeth
Schenectady, NY
Loved the flavor
Doesn't Matter
Kansas
By far the best flavored decaf they have. Love the fresh packaging, shipping, price, flavor, aroma...better than dessert. ;-)
Rich
Lower Gwynedd, PA
My mother had been buying this coffee for me for years until I finally got the gumption to buy on my own. I am extremely satisfied with BocaJava coffees. They are easy on the stomach while being pleasing to the mouth. I enjoy a cup of BocaJava's coffees each morning but look forward to emptying a bag so I may enjoy this flavor. It doesn't get any better than white chocolate raspberry reef :)
Mama G
Panaca, Nv
Excellent taste, fabulous aroma, and very appealing as a decaf flavor!
Sharon
Potomac, MD
Great flavor & wonderful aroma
We love this flavored decaf coffee! It tastes so smooth and delicious! Very flavorful. It really makes the whole house smell fantastic!
Sharon
Potomac
Exceptional Decaf, smooth flavor, nice a
2nd best flavored Boca Java. Great with Chocolate Raspberry creamer when can find it.
Tommy
Louisa, VA
I always love to wake up to the aroma of brewing coffee. I can tell which flavor I've had as they have distinctive smells.
Bro. Tazdad
Humphrey, AR
Very good flavor good for desert as well
Great flavor would buy again and again.
Tinker
Green Valley, AZ
Late night smooth warm feeling before bedtime.
Tommy
Louisa, Virginia
I drink coffee every morning and during the day at work. I love to wake up to Boca Java aromas wafting through the house from my morning auto brew :)
Panzel
Battlefield, MO
Don't give THIS a "raspberry"!
Nothing better than to wake up to the scent of the raspberry aroma wafting down the hallway! Fantastic taste first thing in the morning!
Bro. Tazdad
Arkansas
Smells divine/tastes great!
Excellent flavored coffee. Everyone always wants a cup when they come into our kitchen and smell the coffee!
Sharon
Potomac
Get whole bean, then grind. Has great flavor, aroma and great decaf.
Tommy
Louisa, VA.
This coffee has a wo nderful smooth chocolaty raspberry flavor that is very satisfying to the pallet. Definetly one of my favorite!
Thrifty Bob
Poinciana, FL
Use a automatic drip pot every morning. This coffee smelled so good, it was hard to wait for it to finish brewing. But, it was well worth the wait since it tastes as good as the aroma portends.
Janet on the porch
Show Low, AZ
Like eating a candy bar!
Ruth
Virginia Beach
DELICIOUS RASPBERRY CHOC. TREAT
I love chocolate and raspberries. This combination of my favorite treats is a wonderful way for me to start off my day. It would be wonderful to serve after dinner as a dessert.
Peggy chocolate lover
Falls City, NE
Take this one on vacation with us every year for our morning first cup.
Scuba
Wi
Nothing bad to say. We drink flavored coffees after dinner, like having dessert. And it satisfies that "yen" for unhealthy desserts!
coffee lover
Fuquay Varina, NC
i wouldn't change anything
kisj
spring hill fl
This was THE BEST Rasberry flavored coffee I've ever had.I think I have had just about every flavored & companys coffee there is to buy, and this was the best.
Juber728
Eustis,FL
unusual name, unusual taste!
very interesting taste and flavor!
kat1azRN
Mesa, AZ
LIKE SWEET WHITE CHOCOLATE DOWN YOUR THR
I WAS ALWAYS A COFFEE DRINKER, A FEW MONTHS BACK I HAD TO AS PER DR. CHANGE TO DECAF.. WOW, I WAS WORRIED, BUT ITS PERFECTION..
BOWIESMINON
CITRUS SPRINGS FL.
White Chocolate Raspberry Reef is one of our favorite 'after dinner' drinks. It blends so well with many after dinner liquers to give a positive ending to any dinner. Pure relaxation in the evening with this great blend.
Mike and Anita
Casselberry, FL
It satisfies all the senses!
This coffee is perhaps the most delicious flavored coffee I have ever tasted. It is so smooth and rich like a fine chocolate and has no hint of bitterness. I brew a pot in the afternoon as a decadent treat or in the evening for dessert. The aroma fills the house and smells better than any scented candle could. I love this coffee!
TammyK
Fort Myers, FL
This coffee tastes as good as it smells.
Andee
Minneapolis, MN
White Chocolate Raspberry Reef (decaf)
I love the chocolate raspberry mix with coffee.
debbaread
East Providence, RI
a real change for hot chocolate lovers
I absolutely love this flavor combination! It has taken the place of hot chocolate in my household.
Pinksweeter
Yankton, SD
I ground fresh beans and used in a automatic drip machine. I thought the aroma was great, and the taste was really good. Great berry flavor. I have a hard time tasting the white chocolate, but that one is a difficult one to detect. It is creamy, though. I was very pleased!
KayWay
Anderson, IN
White Chocolate Raspberry Reef Coffee
92.3