Pacamara Direct Trade Coffee
A light roast, Direct Trade single origin coffee from Nicaragua, with mellow notes of berry, vanilla and honey. Read More
Our light-to-medium roast Direct Trade Pacamara coffee is a perfect hybrid of the estate grown Pacas and Maragogipe bean varieties from Jinotega, Nicaragua. Sure to please the palate with its balanced brightness, medium body, and penetrating floral aroma. Mellow notes of berries, vanilla and honey leave you with a sweet lingering finish.
Boca Java has partnered directly with coffee farmers to offer you socially responsible coffee that is roasted fresh with every order.
If you enjoy our Direct Trade Nicaragua Pacamara coffee, our Roastmaster suggests you also try our Jinotega Harvest Direct Trade Coffee.
We won't roast your bag of Boca Java coffee until after you order it, ensuring the freshest coffee possible. Each and every time!
A Little Bit More About This Coffee
Attributes:
Altitude:
1400-1600 meters
Region:
Jinotega, Nicaragua
Tasting Notes:
Mellow Notes of Berries, Vanilla & Honey

Sweet, Lingering Finish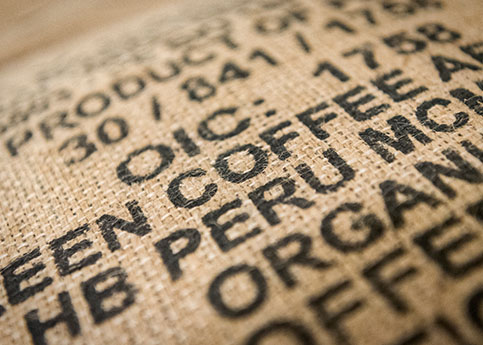 Top Selling light Roast Coffees
Only Have Compliments
Bob
Budd Lake NJ
This was a smooth and delucious coffee.
Reggie
Waterville, ME
Lovely coffee.
Reggie
Waterville, ME
Would Definitely Buy Again
Only Good Things To Say about This Coffee
Bob
Budd Lake NJ
I would always buy this product
I have this every morning every day
Bob
Budd Lake NJ
I would Always Buy This Product !!
A Good Pick Me Up, Always A Great Cup of Coffee
Bob
Budd Lake NJ
I have switched my order to make this coffee the most of the bags I get. It has such a smooth feel and non bitter flavor. Yes, I do drink Starbucks(I have them add hot water to the cup). Home use though is Boca Java. Because I mail order my coffee some I am sure think I am a coffee snob...lol. Haven't figured out why Donut shop coffee is suppose to be so good.
cagftl
Winchester , Ca.
Use the coffee in morning and afternoon.
Geno
Youngstown, OH
Smooth and tastes like coffee smells
From everyday at work, to relaxing at home in the morning, this coffee is hands down one of the best I have ever enjoyed.
Mark
Sand Springs, OK
We keep buying this coffee!
Love this coffee! Every morning is brighter with a lift from it!
Anna
Garden City, NY
I love this
Rose
Hickory nc
I love this canister it keeps my coffee so fresh after I grind it.
Rose
Hickory nc
We like our coffee to be very good on its own. Especially inviting to welcome the new day.
Anna
Garden City, New York
Very Nice Coffee for Those Who LIke a Light Roast
Each time I drink it, I grind fresh and use a French press. I really enjoy Pacamara and this is a nice one. So happy to be able to get a lighter roast.
Lydia
CT, USA
Drink it for breakfast and a couple times during the day.
Geno
OH
Delicious & diect trade makes this a wonderful & get-up-&go
AM choice
Diane
Laurelton
Will keep ordering
geno
Ohio
Good body and taste
Geno
Ohio
My favorites cup of coffee in the morning.
Patty Mc
Oklahoma City
Love a light roast, especially this smooth flavorful one
Anna De Feo
Garden City, NY
I brew using a moka pot, and this is one of the best light beans I have found. Not just a lighter roast, this light is very noticeable in taste and appearance. A very unique roast.
Keepitsimple
OH
I would buy this product again and did.
Nice body to it.
Geno
ohio
Use it in my French Press coffee maker
Mame
Redding Ca
I specifically like to support the Direct Trade coffees and independent growers. The quality and flavor of Pacamara is a delightful surprise. I'll definitely order it again and again.
piaNoon
Mesa, AZ
What a wonderful surprise!
I ordered 2 bags on my next order
Jim the Mechanic
Eureka
I would buy this coffee again!
Was not expecting a lot from a new coffee, but this will surprise you.
Carolina
South Carolina
Feeling good about this purchase
I tried this coffee for the first time today. I already felt good about buying it before I even tried it because farmers get more of the money from the coffee beans that go into this coffee. After drinking it, I found that the taste far exceeded any expectations I might have had. I'm going to buy a sampler of all 3 coffees as a gift for a buddy of mine - I have no doubt he's going to love it. So happy to see more direct trade coffees - I hope they continue to make more! Oh.. . and the quality is ridiculous - I've seriously been missing out until now and plan to buy all my coffee from these guys from now on.
Josh N.
Boulder, CO
Have purchased in past. Nice taste and aroma.
This is a coffee I use when I plan all day coffee. Doesn't keep me awake like some do.
Grams
KCMO
It seem like it has a flavored coffee scent to it, but no flavored taste. Needed to change out since I didn't need a lot of Maple Bacon Morning, as much as I like it.
cagftl
Winchester, Ca.
Excellent flavor. Wonderful aroma.
Really enjoy this coffee. I usually combine it with a mild medium roast decaf since I drink coffee in the late afternoon. Tastes great with Boca Moca Java decaf.
Aethena
Seattle, WA
I'm really enjoying this light roast.
JT Free
Gypsum, CO
Pacmara flavorful smooth taste
incredibly smooth with excellent finish
big mike
palm bay florida
I was really looking forward to trying this coffee - but, boy! was I disappointed! To say that it tasted like hot water does a disservice to hot water. I even tried brewing double strength; no change - still weak.
Hollywood Cat Lady
Hollywood, CA
Pacamara Direct Trade Coffee
97.1