Hawaiian Kona Extra Fancy Coffee
A light roast, sought after single origin coffee made with 100% Kona Coffee Beans from Kona, Hawaii that's exceptionally smooth. Read More
One of the most sought-after specialty coffees, our 100% Hawaiian Kona coffee is grown under optimal conditions on volcanic mountain slopes of Hawaii.
Hawaiian Kona coffee beans offer an extremely balanced cup with an exotic combination of floral aromas and a whisper of soft chocolate. Our light roast Hawaiian Kona coffee offers a smooth, silky finish rounding out an unparalleled taste.
This specialty coffee is not refundable once roasted. If returned unopened within 30 days, a store credit will be applied to your account minus a 25% handling charge. All store credits are valid for 90 days.
We won't roast your bag of Boca Java coffee until after you order it, ensuring the freshest coffee possible. Each and every time!
A Little Bit More About This Coffee
Attributes:
Region:
HAWAII KONA MAKAPUEO
Tasting Notes:
Exceptionally Smooth

Hints of Hazelnut & Chocolate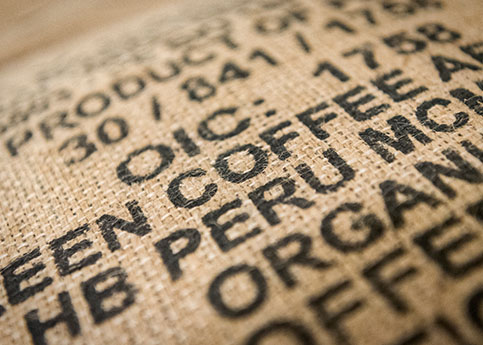 Top Selling light Roast Coffees
I can drink it all day because it's a great coffee
ALF
Tulsa, Ok
This is my Sunday morning coffee, it is my special day, I am carful with who I will share this with...
Merlee
Wisconsin
I WILL buy this coffee again and again!
This is my perfect choice for coffee. Love everything about this coffee!
Claire
Texas
Would order again
Pjk
Pittsburgh PA
Love Real Kona and this is top notch!
I really enjoy a true cup of Kona coffee and these beans are the real deal. It brews a smooth cup of Joe and reminds me of what I've had on the Big Island.
Fhdaddy
Oklahoma City
I subscribe to buy 2 packages every 3 weeks. One is ground, one is beans. At work I use the ground, at home I take the time for the added health benefits of freshly ground beans. I fill a single use k-cup and use the slow brew method. I LOVE this coffee! It has the most amazing aroma and the flavor is mild and smooth, just wonderful.
Claire
Texas
Most coffee tastes bitter to me
I purchase one bag of beans, and one that is ground. When I have time, I really enjoy grinding each cup. I have read that this increases the anti-oxidants. The aroma and flavor of this coffee, combined with a great caffeine pick up make this my most favorite coffee. I have tired so many Kona coffees and nothing compares to this Kona. When I am in a hurry, i just fill a k-cup, brew and I am ready for the morning. Love this coffee!
Claire
Bryan, Texas
Smooth coffee great flavor highly recomnend
Out standing product highly recommend 5*****
JR
Tn
I would definitely buy this product again
I use this Hawaiian Kona in our auto-drip w/ filter and it is perfect. We grind to almost a medium consistency and the light roast Hawaiian Kona is probably my favorite with Boca Java. Definitely recommended!
Rob
Dayton, OH
Excellent full flavored coffee
This is an excellent full flavored coffee ? I would recommend to everyone
Raaber
New Jersey
If you want to feel like you are on the Ko a Coast coffee trail, try this coffee. It has the full rich taste of the Big Island and is a great morning coffee!
Cyn
Washington
Smooth taste and low acid, found my healthy coffee!
It is hard to find a coffee that has a taste that does not overwhelm me. I have been drawn to 100% Kona, but was having a hard time finding one that I liked. Boca Java's 100% Kona is mild enough for me (NOT too mild!) and the low acid makes it perfect to stay healthy while still enjoying caffeine each morning. Health is very important to me, so I really like the option of ordering beans so I can grind each cup I make using my reusable K-cup.
Franne
Texas
Pleasing flavor and aroma
Raaber
New Jersey
Love this coffee... taste is wonderful
I love everything about this coffee!!
Tammy
Elko Nevada
Kona is the king of coffees
Great Could even be better with longer toast
Raaber
New Jersey
Would buy this coffee over and over again!! Delicious taste!
LOVE LOVE LOVE THIS COFFEE!!!! TASTE IS WONDERFUL!!!
Tammy
Spring Creek, Nevada
mighty good stuff for first thing in the am and in the early evening
mlo
NC
Love this Coffee from The Islands!
Absolutely a great gift for close friends and family.
Ron
Minnesota
Pricey but I would buy agai8n
Love this
coffeegal
Virginia
I compared this to a Kona Medium Roast traditional from Koa Plantation. The Boca Java is a slightly lighter roast than the Koa, as the beans were lighter in color. It appears dry (vs. oily sheen on the Koa) and has an amazing, almost caramel smell that beat the Koa brand upon opening the bag. Brewed hot in my French press, the Koa brand had a more robust, full-bodied flavor and mouth feel than the Boca Java, which seemed thin by comparison. Upon cooling, however, the Boca Java Kona surprised me as a complex, sweet and delicious cup (even room temperature). Maybe that difference in the roast made the difference. I will be using a slightly higher coffee:water ratio for Boca Java Kona next time to try to get that fuller taste in the hot brew.
Average Jill
Clover, SC
Real Kona, Great Taste, Every Bag
Smooth, consistent brew from this bean! Kona is such wonderful coffee and is a treat at our house?
GO HAFLA
Parker, CO
I have been using Hawaiian Kona Extra Fancy for years.
Hawaiian Kona Extra Fancy is one of six coffees in my monthly rotation. I am always pleased when the bag of Kona emerges as the next coffee we will be drinking. thanks
LaddieD
West Milton, Ohio
This is how Kona is supposed to be, reminds me of the coffee you get in Hawaii.
Jeremy
Waco
I buy this product again and again.
I look forward to my morning cups of coffee each day. This has such a good flavor and I so enjoy it!
Bernice The Nurse
Las Vegas, Nv
Buy every couple of months
Wonderful flavor, so smooth. Mix beans some days to do half and half coffee.
PJ in KC
Kansas City, MO
Great layers to this cup of coffee. Super aroma which is equally matched by its flavor.
Koop
Princeton NJ
This is my all-time favorite!
This is my favorite flavor. I drink it it every morning and I serve it to guests, also
lizsali
Maricopa, Az
This is the one of the best coffee I have ever had perfect flavor. It is a little pricey but it's worth every penny. I cannot buy it all th time but worth it for a treat
Mida
San Antonio texas
Perfect start at the office.
Chaliceman
Hudson, MA
Excellent Kona. Kona drinkers will love this.
Great morning coffee,
Mark
Palm Desert, CA
My weekend favorite. Always spot on. Very flavorful.
I have a Cuisinart coffee maker and use filtered water to make an exceptional cup of coffee. Hawaiian Kona is in my monthly recurring order.
LaddieD
Dayton, Ohio
What a treat!
MC
Denver, Colorado
It makes great coffee
mike
Goodyear, AZ
this is my all time favorite!
This flavor is my very favorite flavor. Smells so good as it's brewing and the taste is exceptional!
lizsali
Maricopa, Arizona
Great Kona at a great price!
Special treat and weekend Brew.
West Milton, OH
West Milton, OH
Excellent coffee. I look forward to receiving it every 6 weeks!
Runningdubya
Texas
This flavor is by far my favorite!! I look forward every day to my morning and before work cups!! Keep up the GREAT service and the wonderful coffee flavors!!!
lizsali
Maricopa, AZ
This coffee has a similar taste to Sumatran--with that same hint of chocolate, very pleasant aroma. It does not have a bitter aftertaste AT ALL. I use this in a single serve Ninja coffee maker, which gives you various options to refine brew strength. It is too light a roast for me to use in my Keurig, have not tried it in my French press.
GeorgiaPeach
GA
Nice grind good packaging
Barry
Dallas geirgia
Robust flavor is what I love!
Wakes me up for a great day.
Teacher Jan
Valdese, NC
This is the best coffee I have ever tasted. I love it so much that I tend to save it for a week or so after delivery to build anticipation. The only drawbacks are the cost and the fact that it disappears so quickly after the bag is opened. My older son and I are both coffee lovers, so it's difficult not to brew another pot as soon as one is emptied.
topcat1263
Overland Park, KS
W will absolutely buy this again
This is the best tasting coffee we have had
Mike
Goodyear AZ
This flavor is my all time fave!!
I absolutely LOVE this Hawaiian Kona flavor! I can hardly wait for morning to drink it. I HIGHLY recommend it to every one
Lizsali
Maricopa, Az
I would buy this product again
Love this coffee so much I've added it to my monthly order
Bernice the golfer
Las Vegas,NV
This is a coffee I haven't had in a while due to the price and lack of availability, but it's as good as I remember.
Sonoran Pete
Tucson, AZ
This coffee was delicious and the roast was perfect.
SonoranPete
Tucson, AZ
the best coffee I've have tasted.
it's good hot or cold. one of the best coffees out there
mistress of mahem
Louisville,Ky
My favorite coffee so far.
Connie
DE
Not sure it was Extra Fancy but it was extra delicious
The Extra Fancy was supposed have the largest beans but these looked average size. I was surprised too how dry the beans looked. With being a light roast I expected to see more of a sheen but they were dry. Even with the bean size and dryness missing the mark, this coffee was some of the best I have tasted so far. The light roast really helps. I found another location which sells a medium roast and eager to try it out. This coffee is now at the top of my list. I am still playing around with the amount which is ranging from 15g to 20g per cup and it all tastes good.
Jim
Florida
Certainly, this is an expensive roast, but quality kona usually is. If you're a "coffee person", I think you'll appreciate this as a "special occasion" coffee.
RRSHRINK
Atlanta, GA
Hawaiian Kona Extra Fancy Coffee
87.0