Javanica Direct Trade Coffee
A medium roast, single origin coffee from Nicaragua. Javanica sources its coffee beans direct from the farming community. Read More
One of our most sought after Nicaraguan coffees, our medium roast Javanica invites you to sit down and relax with its subtle and naturally sweet-nutty cocoa flavors and smooth finish.
This coffee is estate grown in the lush mountains of Javanica, Nicaragua where Boca Java has partnered and sourced our coffee beans direct from the farmers to offer you a coffee experience that is like no other.
If you enjoy our Direct Trade Nicaraguan Coffee from Javanica, our Roastmaster suggests you also try our Jinotega Harvest Direct Trade Coffee.
We won't roast your bag of Boca Java coffee until after you order it, ensuring the freshest coffee possible. Each and every time!
A Little Bit More About This Coffee
Attributes:
Altitude:
1400-1600 meters
Region:
Jinotega, Nicaragua
Tasting Notes:
Sweet-Nutty Cocoa Flavors

Creamy, Smooth Finish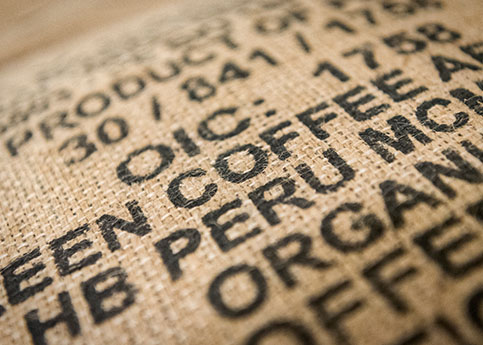 Top Selling medium Roast Coffees
It's my favorite way to start my day.
Barbara
Charleston West Virginia
Fast becoming my favorite!
Tried this on a whim and loved it. I've bought it several times now.
Coffee lover.
Charleston West Virginia
I think this will be my new go to coffee!
Kelly
Fort Collins
One of Boca Java's best coffees! Smooth but rich flavor.
GML
Texas
Single pod coffee maker.
Herthamobile
San Jose, ca
This makes a great cup of coffee! Great start to the day.
One, One and half tablespoon (whole bean) per cup is outstanding.
PJ
NW Ohio
Our second favorite, but it's a pretty close tie!
Con
DE
I love this coffee. It is smooth and light without losing any of the coffee flavor I need to get through the day. It does not upset ones stomach and you feel good all day.
Herthamobile
San Jose, Ca
I use this to wake me up in the morning
Mak61676
Watertown NY
I do in fact buy this product over and over!
I can't speak to how this coffee is in anything but a French press because that's all I use to brew. But this coffee has been a repeat purchase for me ever since Boca Java offered it. It is really about perfect. What else can I say?
Indygochild
Iowa
Excellent, excellent cup of Nicaraguan. Smooth, "thick" and flavorful. No bitterness whatsoever. A favorite.
Tesgin
PA
A regular purchase. We love this roast.
Tovah T
Stafford, Va
Loved these beans! They were so fresh and made our house smell amazing
Natalie
Baltimore, MD
great coffee good taste
ed
chattanooga tn
This has become a standard in my subscription shipment. One of my favorites!
EB
Indiana
fair trade coffee helps a lot of people
ed
chattanooga tn
This coffee bean is one of my go-to favorites. The aroma and taste are excellent. I've used it for all my coffee brewing - drip, french press, pour over and it never disappoints.
ECB
Indiana
One of the regular coffees in our coffee club. We like and always look forward to opening this blend.
Tovah
Stafford, Va
What a lovely cup of coffee! This is one of the smoothest, most flavorful coffees that I have experienced. I highly recommend this coffee for anyone who desires a great cup of coffee.
BC beauty pro
Battle Creek MI
Is it coffee, is it hot chocolate?
The first time I made this coffee was for my morning start. It was a dreary, rainy morning. The coffee was so smooth and creamy and "something". Then I realized that I was definitely tasting chocolate. (I love that too) What a special treat. I had to buy more. If you just need that morning jolt then a simpler coffee might be your thing. But if you want that morning jolt and a special treat then this may be your choice.
Bonnie
Glenside, PA
This has become one of my favorite coffees from Boca Java. Full flavor and smooth, perfect for everyday. I use a French press to get the most flavor.
JS
California
This has turned out to be my favorite flavor from Boca Java. I love it mid morning at work. I use an immersion dropper and it produces a wonderful cup without bitterness or sediment. Highly recommended if you like plain black coffee!
Pete
Milwaukee, Wi.
This is another great coffee for the morning. As with my other two favorites, Pure Peruvian Organic and Congo Muungano, they are all great to have as an after dinner coffee as well.
Vicki in Virginia
Virginia Beach, VA
It is coffee not a lifes ambition.
Phoenix
WV
very pleased
will
C'ville,VA
At last, I have found my perfect unflavored go-to coffee. Have been looking for a long time and this is definitely the one....smooth, rich, just perfect, low acidity, never bitter, and works as well in a drip machine as in a french press (which is what I usually use anyway). I buy the whole bean and grind fresh every morning. Never get tired of this one. Gave a bag to a friend and she raved about it too! Please don't stop offering it!
Indygo Child
Midwest USA
I will definitely buy again
very tasty
denise
San Antonio Tx
Great Smelling, Great Tasting Coffee
I grind it, French Press it, take a beautiful picture and drink it slowly with some bread and I am in heaven!
Alexandra the Coffee Blogger!
Honolulu, HI
Sorry to see the bag empty!
This was my favorite of all the coffees I ordered. I was sorry I had not bought two bags!
jj
surrounded by Wheat Fields
I can't get over the well-balanced flavor of this coffee. There is a lot of depth without being too dark. I'd actually say that I don't think there is a more perfect cup of coffee out there. I have traveled to Nicargua a couple times and this coffee really brings me back there. So happy to see companies supporting farmers too. Nice job Boca Java...
Mikey
Kansas City, KS
I could taste all the notes, very good!!
Happyhousewife
NY
I use an auto drip coffee maker
BKnapp
New York
Delicate, but memorable taste!
Most enjoyable at twilight as you savor the afterglow of the sunset...particularly with a bff!
Kudzu
Lineville, AL
I would by again, it has good flavor
Tastes great every morning, good caffeine content
Fishy Tony
Berkely Springs WV
flavor without bitterness
Like bold but not bitter coffee. This is one of my favorite morning coffees.
cthomaslewis
Yazoo City MS
Smooth, Mellow & Full Bodied, Medium Rst
What a pleasant unflavored medium roast! This coffee is so smooth. I love to just sit and enjoy it by itself, before I do anything else. While I really love dark roast coffee for a bolder taste, I find that Boca Java has some really delicious medium roast coffees that should not be overlooked. I will be buying this one again. SO GOOD! Ooo and while I almost feel wasteful, this one is a really good choice to grind with a flavored coffee to get a nice blend.
Panda
Boston
Offer not very satisfying
If you want feed back and send a client with auto ship an e-mail requesting the info. Do not exclude them from the offer.
Coffee drinker
WV
use with anything
Pollyanna51
Shrub Oak NY
Love the Direct Trade Javanica!
This is some good coffee!
JT Free
Gypsum, CO
I don't tend to venture out much with my coffee, but I'm thrilled I did. This made my mouth very happy. The only reason I'm not giving a five is because I never give 5 stars - I think perfection is a myth, but this comes close.
Jada
Baltimore, MD
Good coffee
LarryMann7
Raleigh, NC
Coffee great customer service lacking
Coffees are great but I contacted customer service and they use email and it's impossible to get someone on the phone. I stopped buying the products
Thomas R
Virginia
Intensity great but bitter
One of the only disappointing selections ever from Boca Java
TAG
Atlanta, GA
I am sure this is a great coffee, it had too many extra flavors for my taste. I am sorry I bought 3 bags....I love most of the coffees here this is not one of my favs. I thought being a direct trade it would be similar to the rain forest blends
Ginny
Colorado
Javanica Direct Trade Coffee
88.6