Roastmaster Select - Las Lajas Black Honey Organic Costa Rica 8oz
This very rare microlot is a complex and perfectly balanced coffee with white grape acidity, sweet honey and almond flavors with notes of fresh peach and a juicy lychee-like finish. Read More
Sometimes necessity is the mother of invention. For the Chacon Family, accredited in helping to pioneer high-quality natural and honey-processed coffees in Central America, necessity was certainly the driving force to build Las Lajas. Las Lajas is one of the first modern micro-mills in Costa Rica. Located in the Central Valley region, today Las Lajas is at the forefront of micro-mill processing trend in Costa Rica. In 2008, a terrible earthquake cut off the Chacon Family's access to electricity and water during the harvest. With no other way to process coffee, they did the only thing they could, dried the coffee in cherry in the sun and experiment with new hybrid drying practices.
Las Lajas is now frequently a source of coffee in both global barista competitions and the Cup of Excellence. Las Lajas is renowned for its natural and honey processing methods, which are processes that greatly reduce water consumption but also require precisely executed drying protocols. Over the last ten years, the Chacon family has focused on balancing environmental impact of coffee production with expressive cup profiles.
We won't roast your bag of Boca Java coffee until after you order it, ensuring the freshest coffee possible. Each and every time!
A Little Bit More About This Coffee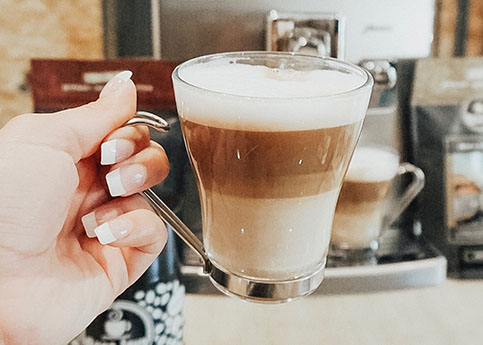 Top Selling medium Roast Coffees
very good my first time trying this sophisticated coffee.
ck
st. louis mo
A great cup of coffee
Connie
DE
Love it.
CoffeeDiva
Texas
member since 2012
USMC
Nevada
Great coffee! I would buy this coffee year-round!
I store the whole beans in the freezer, then grind the beans at night before bedtime for use early in the morning (can't wake up the family with the grinder in the morning!). I wish I had a cone filter coffee pot, have to use Mr. Coffee with the basket filter.
Dad
Kingsville TX
A unique full body coffee
I use a mocha pot and found the flavor was often burnt or bitter tasting. Today I went for a coarser grind and popped it in the french press, and used 200F (~95C) water and it turned out great. When the fruit is dried onto the bean and additional honey is added, there are a lot of sugars in and on the beans which can burn easily. I would recommend using lower temp water (and not steam) to avoid this. A good cup will have great caramelized flavor due to the fruit and honey sugars. This processing style is old fashioned and difficult to find at this price, so I'd say it was a unique experience to try it out.
Java Mike
Illinois
This roastmaster select is a hidden gem!
N/A
jfaiello
Coral Springs, FL
Doesn't taste as good as it sounds
I didn't like the taste of this coffee. It has kind of a powdery sweet flavor For being a Roastmaster's Select, I expected to at least enjoy it, if not be floored by it. I won't waste it, but I won't buy it again. However, just because I didn't like it, it doesn't mean you won't. I myself have had good luck with Light Up Las Olas and Sumatran Sunset for a non-flavored coffee.
Andria
OH
Roastmaster Select - Las Lajas Black Honey Organic Costa Rica 8oz
85.7