Roastmaster's Select - Organic RFA Uganda Kaproron Honey 8oz
$7.99
$8.99
You Save: 11.12%
This Ugandan Honey-Processed Coffee is bursting with flavor - the grapefruit acidity is complemented with fruity strawberry and plum notes. The rich, velvety body also has a honey-like sweetness with a syrupy butterscotch finish. Read More
In the fertile volcanic soils surrounding the Mount Elgon Volcano, we discovered an exceptional microlot. This Rainforest Alliance Ugandan Honey-Processed Coffee is bursting with flavor - the grapefruit acidity is complemented with fruity strawberry and plum notes. The rich, velvety body also has a honey-like sweetness with a syrupy butterscotch finish.
This unique and delicious African microlot coffee is produced through smallholder family-owned farms, and goes through a very special drying technique.  Honey Processing is a hybrid processing method that strips the skin of the coffee cherry away but leaves the sticky sugary layer beneath the skin (called the mucilage) intact throughout the drying process. This method retains much of the coffee bean acidity, while producing a naturally sweeter coffee when brewed.
Origin: Kaproron Region, Kween District, Uganda

Altitude: 1,900 Meters

Varietal: Jamaican & Bourbon SL14 &18 Cultivars

Taste: Honey sweetness with juicy strawberry and plum notes, grapefruit acidity, and a syrupy butterscotch finish.

Process: Honey Processed
We won't roast your bag of Boca Java coffee until after you order it, ensuring the freshest coffee possible. Each and every time!
A Little Bit More About This Coffee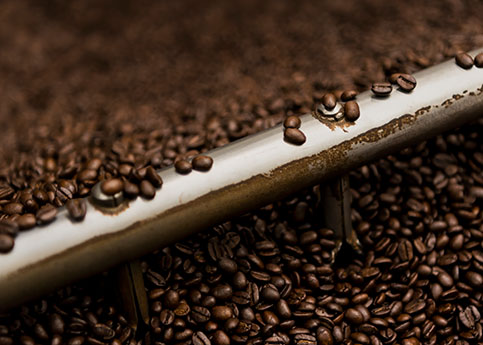 Top Selling medium Roast Coffees
First time I drank and I love it!!
Deaf Barrel Racer
Saint Augustine
Tried this in the morning and evening. Takes some getting used to with the Honey!
Ron
Minnesota
Roastmaster's Select - Organic RFA Uganda Kaproron Honey 8oz
50.0