SFA Sunrise
A medium roast coffee blend from Africa, South & Central America, with a full-body, citrus fruit and honey notes, sparkling acidity, a clean finish. Read More
An excellent way to start your day and feel good about it! SFA Sunrise coffee is a sumptuous trio of African, South and Central American Arabica coffee beans. Full-bodied and complex, it offers hints of sweet citrus to round out an extremely bright coffee blend, producing a clean, exceptionally satisfying finish.
For every bag purchased, one dollar is donated to Surfers for Autism, an amazing organization helping everyone affected by this disorder. Together, we can make a difference!
Learn more about Surfers for Autism.
We won't roast your bag of Boca Java coffee until after you order it, ensuring the freshest coffee possible. Each and every time!
A Little Bit More About This Coffee
Attributes:
Varietal:
Catura, Colombia, Bourbon
Altitude:
1600-2000 meters
Tasting Notes:
Full-Bodied

Citrus Fruits & Honey

Sparkling Acidity

Clean Finish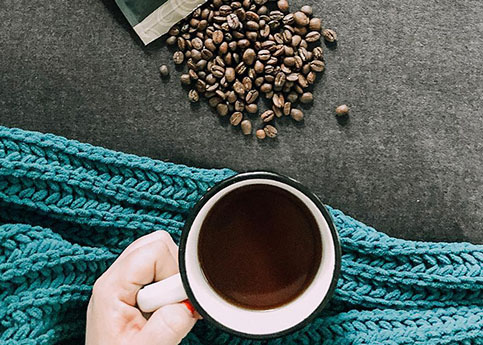 Top Selling medium Roast Coffees
One if my favourite Boca Java coffees..
GL
Canada
Yes, I would buy this again
This subscription has been a fun way to try different coffees with the convenience of being shipped direct to our home.
Shelly
CT
I normally use single serve pods for my coffee and this is perfect for that. Flavor is delicious. I recently started drinking my coffee black and I think this coffee is perfect for that.
Loreli
Kentucky
Use the coffee in morning and afternoon
Geno
Youngstown,OH
This product is part of every order I place!!
We pay attention to caffeine consumption at our house so we buy both with and without and I mix the beans and grind them together. The house smells amazing for a day or two AND each morning to the fresh brewed pot. I buy often, every time there is a deal and the beans are always fresh. You cant buy this quality and freshness having been just roasted at your grocery store or specialty coffee shop. BOCA JAVA ARE THE BEST!!
Pamela B
Saint Charles MO
I'm a repeat purchaser of this roast
Good flavor. I usually make in in the drip coffee maker.
Pittsburgh racer
Pittsburgh, PA
This is a wonderful coffee. I look forward to my first cup each morning!
DiningDiva
St. George, UT
This coffee smells so good when I dump the beans into the hopper for grinding. It tastes as good as it smells. It is the only coffee I have purchased in the past few months.
Coffee Diva
St. George, Utah
I love the aroma of this coffee. The first cup of coffee in the morning is exquisite.
Dining Diva
St. George, UT
I grind this coffee in the morning and it makes the most delicious cup of coffee! I alternate between Boca Sunrise, Palm Beach Passion, Mizner Estates and this one. I always look forward to going back to the SFA Sunrise. Yummy!
Sexy Sue
St. George, Utah
The best roast I've ever tasted!
This non flavored medium roast is by far the best regular coffee I have ever tasted! Friends and family that come over are hooked as well. I recommend that if you plan to share this, expect your bag to last about a day or two!
Shell
Chicago
Even opening the shipping box smells wonderful! I can't wait to open the coffee bag and make a whole pot.
Jinxie
Point WI
I would buy this coffee again
This brew was great on chilly mornings
Caudillbear
St Augustine fl
It is awesome that a portion of the proceeds goes to Surfers For Autism. Any charity that brings focus on autism is dear to me as I work with autistic children at school.
Kat
Florida
I have a 4 cup drip, just right for the trrip into work. I grind whole beans for the cleaner flavor. Great ubndertones of chocolate, with light floral notes.
hilton57
Denton, Texas
this is so smooth, its like heaven in your mouth!
germangirl
Rio Rancho, NM
My family just likes ordinary coffee. But this one has now replaced the usual store brand!
Jenn S
Sturtevant, WI
I use a Jura Impressa C5 coffee grinder maker--so one cup at a time all day long. The combination with this particular coffee is outrageously good. I am sure similar machines would apply
TAG
Atlanta Georgia
Definately a great cup of coffee
A great cup of coffee to wake up to in the morning and to set you off for the day.
Streikende
Rochester NY
This is very good coffee. I liken it to Boca Sunrise but with a slightly different taste, more citrus, also a little sweet. I tasted a little chocolate in it as well. I enjoyed it quite a bit.
Sansnombre
Santa Clara, CA
I enjoy this coffee everyday
coffeeloverinLomita
Lomita CA
Great coffee that supports a great cause
This purchase also supports Surfers for Autism!
Kat
Florida
World blend of beans please the palate.
I bring my Boca Java coffees to work and everyone notices the difference with the house blends from work.
Javaluva.
Brockton, MA
Reliability of the "Daily Driver"
Great reliable coffee for daily use. Inexpensive with a deceptively elegant feel and taste for the money. I think of Boca/SFA Sunrise as my reliable daily driver with the zip of my sports cars..
Paulie
Tallahassee, FL