Sumatran Sunset Coffee
$5.00
$8.49
You Save: 41.11%
A medium-dark roast coffee from the highlands of northern Sumatra in the Malay Archipelago of Indonesia. Read More
Known for its complexity, a full body and rich, smooth flavor, the Arabica coffee beans grown on the island of Sumatra make for an extremely pleasurable drinking experience. Earthy overtones and lively, bold flavors make this medium roast coffee no exception.
We won't roast your bag of Boca Java coffee until after you order it, ensuring the freshest coffee possible. Each and every time!
A Little Bit More About This Coffee
Attributes:
Varietal:
Typica, Catimor, Bourbon
Altitude:
1100-1800 meters
Region:
North Sumatra, Sumatra, Indonesia
Tasting Notes:
Creamy Body

Earthy

Herbal Overtones

Mild Acidity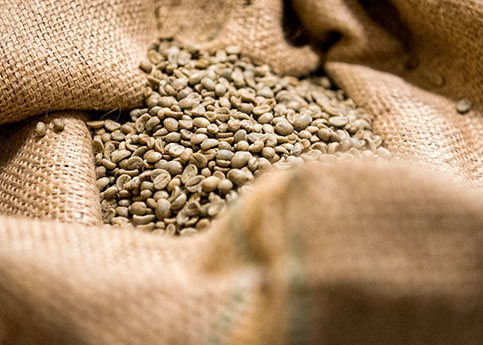 Top Selling medium Roast Coffees
Absolutely love this coffee
Absolutely love this coffee
Love Boca Java coffees I get a different one each order
Kay
Nc
Great smell when brewing or perking and a great taste. Bold but smooth flavor.
JR
Tennessee
This is a great daily cup of Joe
Bob the builder
Dothan Alabama
I love using this coffee in my Moka pot and as a pour over.
RhondaRoo
Wyoming
I drink it every morning. It starts my day.
Jane
NM
Great with breakfast and desserts
Alan
London, Ky
I would buy this product again.
I grind my coffee beans and brew the coffee in a french press.
Dave
Long Beach, Mississippi
had the 2 coffees reversed
my mistake we really like this cossee
Jazz Man
MO
I love Sumatran Sunset. It is my favorite coffee of all time. This smooth, full, never bitter, satisfying after dinner coffee is my evening treat - Always satisfying. BocaJava efficiency sends my freshly ground beans to my door - so convenient. No more searching store after store for a decaf Sumatran.
KITZ
Minnesota
Excellent medium-dark roast
Very good medium-dark roast. Never bitter no matter how strong I make it.
Nancy
Houston, TX
I would recommend to family
Love the smell of the package, and the freshness
Trixy
Upstate New york
I drink it in the morning, and I have a good day.
Jane
NM
Morning coffee.
Jamie
Somerville, Al
I tried this at a friend's house and loved it... and I'm so glad I ordered it. It's probably the best coffee I've ever had and I love the really complex flavor. I'm looking forward to trying others.
Steelers Gal
Pittsburgh, PA
I buy Sumatran Sunset with every order
Excellent full flavour medium coffee and not bitter or overwhelming
GML
Dallas and Toronto
One of my favourite Boca Java coffee
Sumatra Sunrise and Guatemala Adventure are my two favourite coffees from Boca Java. I prefer medium coffees and these are both smooth yet great flavor.
GML
Dallas
This is a Regular on my shipment
This is my favorite flavor! It has been a regular in my shipment for several years and while I rotate other flavors, this one stays!
Mo
Coconut Creek, FL
Like this a lot...
Diane
NW NM
use this for cold brew - overnight and makes a nice pot of coffee
Steve the Coffee drinker
FL
I enjoy this coffee on cold mornings
No accessories
Diane
Bloomfield NM
Excellent flavor and taste. Not bitter like some store bought Sumatran coffees
Gary
Dallas
I was really pleased with how this coffee tastes using my aeropress and french press. Nice smooth, dark flavor, and no aftertaste. Plus enough caffeine to get my morning started.
Elise
Philadelphia, PA
this dark roast has a nice flavor
Steve the Coffee drinker
south florida
I grind it as I use it, and it smells marvelous when I grind it.
Jane
NM
I will be buying this coffee from now on
I make this coffee in a French press. It has a nice bold flavour and i love it.
Nikki
Las Vegas
Little stronger than mild roast but great flavor
Like this one very much. Especially smells good while brewing.
Bob
Texas
Excellent flavor.
Jp
Michigan
This Sumatran coffee even being medium roast puts Starbucks Sumatra to shame. The flavor is unbelievable and gives me something to look forward to. I am curious however what a Boca Java dark roast would taste like.
ccpridgen
Smith Mountain Lake, Virgina
Excellent way to start my workday
Great way to start the workday alongside breakfast and e-mail
Osprey
Hudson, MA
I spoil myself getting this coffee as my daily coffee. It is a pleasure to wake up to. I gave a bag to my neighbor to try, and the likes to fix it as a treat for herself.
RAe
MD
I buy this coffee every month
One good cup of coffee
Errol
Cape Coral Fl
Best Sumatra on the market
I particularly like the fact that it is a medium roast as most are dark roast which masks the subtle Sumatra flavor.
AJ
Florence, AZ
Rich and Different Flavor
A great addition to my flavor rotation. Very rich and smooth.
JTBTN
Memphis
Has been using it for years. Usually mix it with Espresso roast. It is on my standard order.
Serious coffee drinker
Fort Worth, TX
Everyday, can't drink another coffee.
Fussy
Durango, CO
Very pleasing taste and aroma!!
This is one of my favorite medium roasts!
Dave
Trevorton Pa
We just made our first purchases and loved all selections so have now joined the coffee club - the coffee has us spoiled - we love it.
Gary
Olympia, WA
I drink coffee by the gallons, and it must have the right flavor and aroma! This is by far the best Sumatra I have come across!
Hyperone
Newton, Iowa
Coffee and Boca Java are outstanding
I have been a customer of Boca Java for several years. I generally buy 5 bags of Sumatra per month and it arrives every month without fail. The quality has always been excellent and BJ's website is one of the best - I can change my order anytime. Before my coffee arrived this month, I got an email from BJ saying that a quality control check indicated my order may have been roasted longer - darker vs a medium roast. If I did not like the coffee I could let them know and they would replace it. I like a dark roast so it was fine but there are not many companies that would notify a customer of an error and offer to fix it. That is superior customer service and one of the many reasons I love Boca Java.
Sue
Raleigh NC
Sumatran Sunset Coffee is one of my favorites from Boca Java. I wake up in the morning looking forward to a cup or two.
Claudia - painter
New Hampshire
We buy several flavors of coffee to keep our palates fresh. This is one we buy often.
Tovah T
Stafford, Va
This may become my newest favorite coffee after Boca Mocha.
I drink coffee everyday, and alternate between Boca Mocha, Double Dark, and Sumantran Sunset.
Kaimana
Hawaii
Low acid rich coffee my favorite blend
My daily pot of coffee
Average Joe
Texas
Great morning coffee!!
Mm coffee
Florida
I do buy this one over and over
Fantastic coffee. One of my favorites, which is why it is on my automatic ship list.
Irma
Fort Worth, TX
We have been buying this for many years now, it's great
This is our favorite morning coffee from Boca Java. We've tried, and like most of the coffees offered, but we always come back to Sumatran Sunset.
MAM
Gilbert, AZ
One of my favs
Ginny
Fairplay
Our favorite coffee. Always try to have a supply on hand
Have 2 large cups every morning then switch to the same in decaf. Best coffee ever.
aj
Florence, AZ
Sumatran Sunset Coffee
91.4