Cool Breeze Colombian Coffee (DECAF)
Cool Breeze Colombian Decaf Coffee is a medium roast, single origin coffee. This Colombian coffee is always fresh roasted for your brewing and sipping pleasure. Read More
The traditional taste of Colombian coffee taken to the next level. Cool Breeze Colombian decaf coffee is a medium roast of single origin, Arabica coffee beans roasted to delectable perfection.
A rich hint of walnut adds a hearty twist and a bright, snappy finish completes this fresh roasted coffee experience. With the taste of the coffee-growing cordilleras of Colombia, you simply can't brew a better cup.
If you enjoy our Decaf Cool Breeze Colombian coffee, our Roastmaster suggests you also try our Coastal Costa Rica Decaf Coffee. Please remember to select between our whole bean coffee and ground coffee options above.
To learn more about coffees from South America Click Here.
To shop all decaf coffees from our collection, Click Here.
We won't roast your bag of Boca Java coffee until after you order it, ensuring the freshest coffee possible. Each and every time!
A Little Bit More About This Coffee
Attributes:
Varietal:
Catura, Colombia
Altitude:
1400-1900 meters
Tasting Notes:
Sweet

Clean and Balanced

Hints of Walnut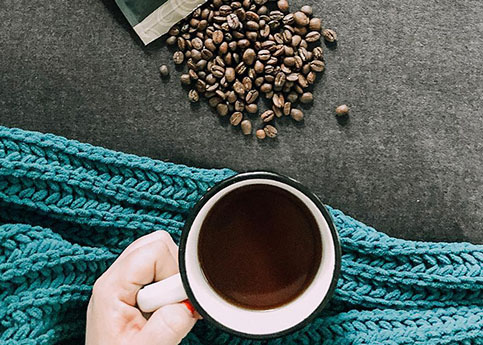 Top Selling medium Roast Coffees
Make coffee every day
PJE
KC
Best Decaf wehave tryed..
Evening consumption.. Tastes great.
Biggin
KY
This is the best Columbian coffee out there in my opinion!
tcprst
wilmington , nc
Enjoy the smooth taste and great price!
I use it everyday, making a half-decaf blend with Peabery Players Club.
Grammie the Great
Michigan
This is a great coffee to have on hand to enjoy with dessert. It is a great addition to any evening meal as well, especially since it is decalf. Add cream or sugar and you still have a good full coffee flavor!
Sassy
Edmond, CA
Perfect Morning Cup for the Coffee Lover
Fresh roasted and ground just before percolating; a cup of this coffee is an excellent way to start the morning. A smooth cup of coffee with an eye opening effect.
Onewanderer
Chatsworth, GA
One of the best I've tried so far!
This is a very good blend; the aroma attracts guests to request a cup!
Jeri
Middleburg, PA
You will think you are drinking the real thing!
Cheryl
Perris, Ca.
We buy this variety on occasion and it has been a good change of pace from the one we use on a regular basis. We prefer the medium roast and is good during the morning and afternoon.
Da Porge
Maumelle, AR
Don't feel that this is a morning coffee, but rather one to savor in the afternoon with a snack like a biscotti.A gentle, mild blend with no aftertaste.
Da Porge
Maumelle, AR
I would buy this product again and again
I JUST percolate when i need a cup of coffee in a single drip cup perculator and have a cup of coffee and when company comes i use the big pot whats the problem.
deedee
New Jersey
Excellent flavor. Nice body
Keep up the good work
walt
Danbury, Ct
good coffee
Walt631
Danbury,Ct
Really like the flavor
heifer
MI
This was the decaf version of this coffee. I like it as my regular morning blend. It has a good taste without being too strong (which my wife appreciates). I like stronger coffee like the Boca Java but not all the time.
Kevin
Maine
Very pleased with this one.
very pleased with my opurchase and the way you roast your coffees that is why I continue to purchase them
Stephanie
Savannah, GA
Very enjoyable cup of coffee
It was ok, but not to my liking
everyday smell's good while brewing but not enough flavor
Carol the Bell
Orlando,Fla
This coffee does not measure up to the regular (caffeinated)Colombian beans. It's a little on the sharp or bitter side, with an unpleasant aftertaste. These decaf beans are oily and roasted much darker than the regular Colombian beans.
Sharon
Allen, Texas
used at different times and disappointed each time -maybe good if a person doesn't like a good coffee flavor I should try making it stronger not the usual amount of ground beans verus water
L sipper
berkshire,ma
Cool Breeze Not My Favorite
Most of the Boca Java coffees are quite good. I did not enjoy this one.
Linda
Chesapeake, Va
Cool Breeze Colombian Coffee
81.8