Holiday Coffee 6-Pack
The Holiday Coffee 6 Pack includes holiday flavored coffees that are sure to please your pallet and surprise your holiday guests. These coffees are inspired by the smells and tastes of Christmas. Read More
A most delicious group of winter flavored coffees, the Seasonal 6-Pack contains our overwhelmingly popular seasonal flavors. Includes six 8oz bags of the following medium roast coffees:
First Snow - A confection infused with sweet coconut, this gourmet coffee combines exotic vanilla with rich caramel for a memorable holiday treat
Pumpkin Paradise - the flavor of pumpkin pie with hints of cinnamon, ginger, allspice and nutmeg
White Wonderland - the flavor of white chocolate mousse makes this a rich and smooth treat
Jingle Bell Java - we would call it the taste of holiday cheer, others call it Viennese cinnamon
Frosty's Favorite - mouthwatering butterscotch combined with our traditional gourmet coffee
Merry Mistletoe - full-bodied and complex with hints of toasted pecans, dusted in cinnamon
We won't roast your bag of Boca Java coffee until after you order it, ensuring the freshest coffee possible. Each and every time!
A Little Bit More About This Gift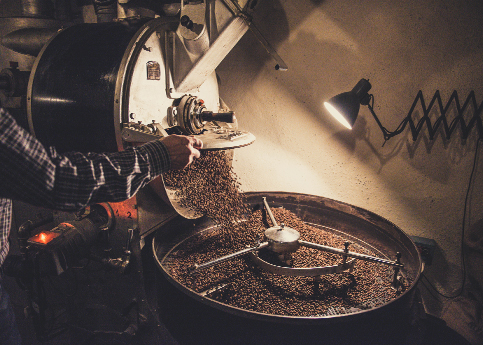 A most delicious group of winter flavored coffees, the Seasonal 6-Pack contains our overwhelmingly popular seasonal flavors. Includes six 8oz bags of the following medium roast coffees:
First Snow - A confection infused with sweet coconut, this gourmet coffee combines exotic vanilla with rich caramel for a memorable holiday treat
Pumpkin Paradise - the flavor of pumpkin pie with hints of cinnamon, ginger, allspice and nutmeg
White Wonderland - the flavor of white chocolate mousse makes this a rich and smooth treat
Jingle Bell Java - we would call it the taste of holiday cheer, others call it Viennese cinnamon
Frosty's Favorite - mouthwatering butterscotch combined with our traditional gourmet coffee
Merry Mistletoe - full-bodied and complex with hints of toasted pecans, dusted in cinnamon