Baby Boca Direct Trade Gift Set
Three 2 oz. Baby Boca Direct Trade Nicaraguan coffees (Javanica, Pacamara & Jinotega Harvest) and 5 rock candy stir sticks. Read More
Boca Java's exclusive Nicaraguan Direct Trade Pacamara, Javanica and Jinotega Harvest coffees featured in this gift set not only taste amazing but are also produced through our Direct Trade farm called the Hacienda La Esmeralda family farm in Nicaragua.
Boca Java believes that every organization is responsible to take actions that benefit the community at large. In coffee growing regions around the world, coffee farmers are often underpaid for their coffee beans and many live below the poverty line. With your purchase of the Baby Boca Direct Trade Coffee 3-Pack you're helping put more money in the hands of local farming communities who work around the clock to bring you the best tasting coffee on earth.
This gift includes three Baby Bocas (or small sample packs, each 2oz) with each brewing one full pot of coffee (8 cups). This gift includes five rock candy-swizzle stir sticks and the following coffees:
Pacamara a light roast, with a balanced brightness, medium body, and penetrating floral aroma
Javanica a medium roast, naturally sweet-nutty cocoa taste and a creamy smooth finish
Jinotega Harvest dark roast, with a softened acidity, sweet and smoky chocolate undertones and hints of spices and molasses with a smooth finish
Our Direct Trade Coffee Gift Set is the perfect socially responsible gift to share with your friends, family and coworkers. The coffees and swizzle stick rock candies come ready to gift-and-give in a beautiful box with a stylish bow.
We won't roast your bag of Boca Java coffee until after you order it, ensuring the freshest coffee possible. Each and every time!
A Little Bit More About This Gift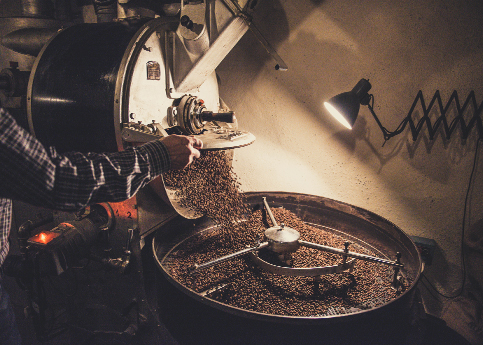 Top Selling Roast Coffees
I will buy this product again for gifts for friends
Great coffee. Great prices. Very delicious.
Tess
Phoenix, Arizona
Baby Boca Direct Trade Gift Set
100.0