Boca Sunrise Coffee Baby Boca Stocking Stuffer 10-Pack
Boca Sunrise Coffee Baby Boca Stocking Stuffer 10-Pack Read More
Our special edition holiday Baby Boca comes in a shiny silver package with a custom label that has a To: and From: section, perfect for stocking stuffers! This coffee gift includes 10 Baby Boca sampler packs which are 2oz each and makes a perfect 8 cup pot of coffee. Treat someone you love to roasted to order, specialty grade coffee!
The Boca Java signature coffee, Boca Sunrise is a sumptuous trio of Arabica coffee beans from Kenya, Colombia and Panama. Full-bodied and complex, it offers hints of sweet citrus to round out an extremely bright coffee blend, producing a clean, exceptionally satisfying finish. Simply one of the best coffees you will ever taste! If you enjoy our Boca Sunrise coffee, our roastmaster suggests you also try Kenya Cruising coffee.
We won't roast your bag of Boca Java coffee until after you order it, ensuring the freshest coffee possible. Each and every time!
A Little Bit More About This Gift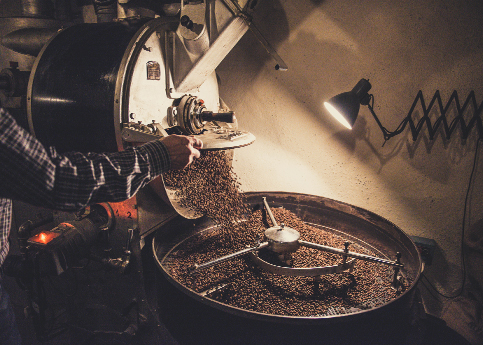 Top Selling Roast Coffees
don't mind paying a little xtra for quality
li
barnegat,n.j.
Although all Boca Java coffee is amazing, Boca Sunrise is the best coffee you'll ever try-nothing else compares.
beach bum
NC
Good things come in small packages
Fun way to have a special coffee morning at work. Everyone enjoys them.
Linda
Canfield Ohio
a beautiful way to wake up.
This is a great cup of coffee to have anytime. I do enjoy waking up to this beautiful aroma.
Ginny
pryor, oklahoma
Boca Sunrise Coffee Baby Boca Stocking Stuffer 10-Pack
100.0