Light Up Las Olas Coffee Baby Boca
Keep the beat going with this lively full-bodied blend. Our darkest roast yet is intense and rivals a French Roast. Read More
Rich and invigorating, this dark-roast coffee combines the best Arabica coffee beans from South and Central America. With a heavy-bodied, luscious taste, it's an exotic mixture of high-grown beans.
Light Up Las Olas is one of our darkest roasted coffees, offering an extremely aromatic experience that finishes with rich, satisfying hints of cocoa. If you enjoy Light Up Las Olas dark-roast coffee, our Roastmaster suggests you also try our South Beach Rhythm coffee.
A Baby Boca is a 2 oz sample of our gourmet coffee that brews one full 8-cup pot. Simply pour the contents of this small envelope into your coffee maker and enjoy 8 delicious cups of Boca Java Gourmet Coffee.
We won't roast your bag of Boca Java coffee until after you order it, ensuring the freshest coffee possible. Each and every time!
A Little Bit More About This Sample Pack
Attributes:
Varietal:
Catura, Bourbon, Typica
Processing:
Blend of Washed/Natural
Altitude:
1600-1900 meters
Tasting Notes:
Heavy-Bodied

Carmalized Sugars

Hints of Cocoa with a Pleasant Bite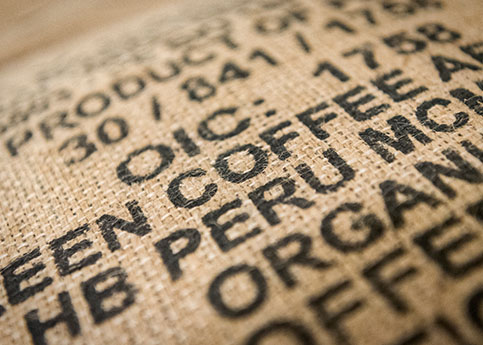 Top Selling dark Roast Coffees
I would buy this product again!!!
Love love
Lisa Anne
Breckenridge,Texas
Smooth, bold, this is a very good coffee!
Coffee drinker
Lakewood co
I would definitely buy again.
We loved this coffee. We ordered a sample this time & ordered the full size bag when we reordered. This is one we will definitely order again.
Patty
Trinity, AL
This is perfect after heavy oily meals! It fills the palate with Rich gentle coffee essence and odors with lingering smooth after notes! It's also excellent to share with old friends alone as a Rich mellow cup. I received this as a free 2oz sample! You can bet I'll be ordering more!
David Doesit
Melbourne Fl
Really good coffee!!
Bob
miami, florida
great morning coffee... It didn't last long!
TymboRocko
Portland, OR
This was a new flavor for me and I found it delicous. I will definitely order it again and highly recommend it.
Linda the Coffee-snob
Akron OH
Nice rich aroma and wonderful taste.
Loved it so much at home, took it to work. Big hit. One of my favorites
Kim RN
Portland, OR
Nice. Only for drinkers who enjoy a dark roast.
kekembua
chicago IL
It was really dark, but that's why I only got the sampler
Scott
Minnesota
I had ordered from Boca Java in the past, both for gifts and for myself, and even suggested to others how great your product is. However, service also plays a very big part in recommending a product to someone and in continuing to use it oneself. Delivery was terrible during the recent holidays---pkg. arriving way beyond when promised and too late to give as gifts. I returned the entire box unopened and asked for a full fefund. Not sure that I will order again from Boca Java as my ire and disappointment are still too fresh.
Disgruntled
Winter Springs, FL
Light Up Las Olas Coffee Baby Boca
66.7