German Chocolate Cake Coffee Baby Boca
Luscious German Chocolate Cake flavor in a rich, delightful coffee. Read More
The scrumptious taste of chocolate cake and a whisper of moist coconut combine with 100% Arabica coffee beans to create our most unique, dessert-inspired, German Chocolate Cake flavored coffee.
It has a base that's full-bodied and complex, and its decadent flavor is like having your dessert and drinking it too!
If you enjoy our German Chocolate Cake coffee, our Roastmaster suggests you try our Tropical Kiss Coffee.
A Baby Boca is a 2 oz sample of our gourmet coffee that brews one full 8-cup pot. Simply pour the contents of this small envelope into your coffee maker and enjoy 8 delicious cups of Boca Java Gourmet Coffee.
We won't roast your bag of Boca Java coffee until after you order it, ensuring the freshest coffee possible. Each and every time!
A Little Bit More About This Sample Pack
Attributes:
Varietal:
Catura, Mundo Novo, Bourbon
Processing:
Blend of Wet/Dry
Altitude:
1400-1600 meters
Aroma:
Chocolate Cake, Coconut
Region:
Jinotega, Nicaragua, Cerrado, Brazil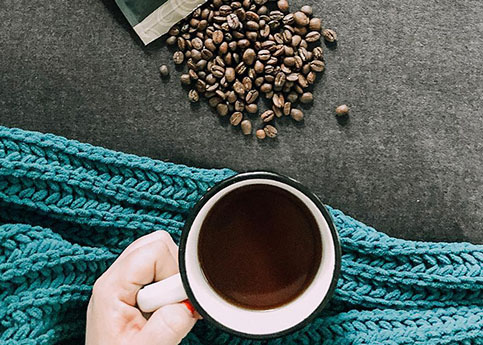 Top Selling flavor Roast Coffees
One of my favorite flavors!
Abby
Washington DC
Good flavor, no complaints.
iheartcupcakes
WA
Great dessert beverage?. I love sitting on the patio with my mug and treats.
DiAna
Dallas
I would buy this product again and agai........
easyt to see and navigate......
twwifos
11234
The coffee taste like it smells. It has the distinct smell of a German chocolate cake - yummy!
Coffee Chef
Chapel Hill, nC
This baby Boca was perfect to tryout a new flavor and I wasn't disappointed. Not over-powering but smooth and delicious with the right amount of german chocolate cake flavor.
Heather
Michigan
Great when I want something sweet without the calories
akginger
fairbanks alaska
I'd gladly reccommend this product
I loved this flavor of coffee because I love Chocolate and coconut. I like the sample 2 oz. packages because I'm the only person in the house that drinks coffee and I sometimes like to change flavors from time to time.
Karen S.
Plover, WI
Combined with a splash of cocnut creamer makes this gourmet coffee heavenly. Even if you prefer black coffee this is a perfect blend of aroma and taste!
Aimz
Mountain View, CA
It really is scrumptious.
This Coffee is like a Holiday...
The aroma of this coffee was like being on Holiday! Rich & Tempting!
Groovy One
Canyon Country, CA
lovely hearty flavor, right amt choclate
My family really enjoyed this roast on a holiday visit. They actually raved about it!
Pat
east TN
Shortbread cookies have met their match.
The touch of coconut adds an interesting highlight to this smooth coffee. Pair this coffee with vanilla or chocolate shortbread cookies for an awesome break time or company-ready evening dessert.
Nancy of the Boondocks
Oroville, Wa.
This was a surprise hit during a small family get-together. We all enjoyed it and I sent the remainder home with my brother in law.
PatB
East TN
This coffee tasted as good as it smelled. I had a sample of this but I would buy the full size.
spxanadu
Plainfield, IL
Great for a choclolate lover !
i like to take the baby bocas to work for a specail treat mid day!!
Jules
warren ohio
This coffee has an excellent flavor and wonderful aroma. A very good excuse to have chocolate for breakfast!
Debra
Mass.
Perfect for when I need a flavored coffee.
Cher the Sheriff
Dixon, CA
Great dessert replacement!
The flavor was suprisingly well rounded and delightful.
the Holistic Hairdresser
Costa Mesa, CA
I love this coffee, please keep it year round.
gjfn
Knoxville, TN
German Chocolate Cake Coffee Baby Boca
Great price, fast delivery
twwifos
11234
Almost Like The Real Thing
The coffee smelled absolutely sinful when I firsted opened and made the room smell deliciously yummy. The taste was even great, though it did not completely taste like German Chocolate Cake. Overall, do not expect a 100% taste match, but you won't be disappointed if you try it. It just needs a slightly more coconutty taste.
Soldier Mama
APO, AE Iraq
I would and have recommended! Yummmm
Instantly, satisfies your taste buds for something sweet, chocolate and delicious!
Likes the GOOD STUFF!
San Antonio, TX
Great Flavor! Desert Coffee
This is a great after dinner coffee! Rich flavor with less caloried than the sinful desert! Would probably work well as a breakfast coffee! Excellent!
LindsayJoJo
Dallas, TX
Very good with a slight bitter taste.
This is an enjoyable product, I just add a bit of sugar to cut the slight bitterness.
mombuck3
Muskegon, Mi
This product has an interesting taste.
It's has an different flavor. It is added to my favorite list.
Grandma the dog sitter
Lyons,NE
zip closure on packaging DOES not work well
Liz
Norfolk, VA
This is a nice Sunday brunch or company coffee. Very sweet, just like the cake so it's more for a dessert.
share a cup?
KY
This is the flavor I reach for when I am in the mood for chocolate. It satisfies my craving without all the calories of a candy bar!
Weather
Pittsburgh, PA
I Would buy this again .it is very good
it is very good flavor
Bobert
Wichita ks
I ordered a sample package and tried that, but I think I need to give it another try, although, first impressions are usually correct. I think it could use a little more oomph in the flavor department.
Chris the teacher
Kingston, Arkansas
Didn't really care for this one, no flavor at all don't think I will order this one again
LadyGowers
Newman Lake, WA
I love German Chocolate Cake, but not as a coffee flavor.
rona likes one cup a day
Carson, CA
The name sounded better than the taste.
I did not care for the taste. Perhaps it was the chocolate, but it smelled burnt while brewing. Will not purchase again.
Grandma B
St. Louis, MO
I was very disappointed because I had saved this flavor for for a special dinner guest. She asked "Where's the chocolate"? She had thought it was 'Tropical Kiss' because I had had TK for her before. If it had been just me, I could have been mistaken, but she also agreed there was no chocolate flavor in the German Chocolate coffee. Whatever taste came through was indistinguishable, except for the coconut flavor. We could not determine the aftertaste, though it became a good guessing game!
FIT2BIKEiT
North Plainfield, Somerset Co., NJ
German Chocolate Cake Coffee Baby Boca
85.3