Jingle Bell Java Coffee Baby Boca
Jingle Bell Java Coffee - Baby Boca- 2 oz Read More
The classic flavor of holiday cheer. Viennese cinnamon swirls into this gourmet flavored coffee with warm Christmas joy! Jingle Bell Java coffee is a blend of specialty coffee with a base that's full-bodied and complex, and its taste is as comforting as a roaring fireplace on a cold winter's night. If you enjoy our Jingle Bell Java flavored coffee, our roastmaster suggests you try our
Vacation Villa Vanilla
coffee.
A Baby Boca is 2 ounces of our gourmet coffee that brews an 8-cup pot. Simply pour the coffee into your coffee maker's filter or a disposable filter to enjoy 8 delicious cups of Boca Java Gourmet Coffee.
We won't roast your bag of Boca Java coffee until after you order it, ensuring the freshest coffee possible. Each and every time!
A Little Bit More About This Sample Pack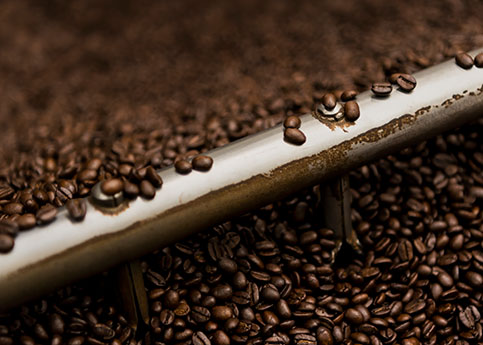 Top Selling flavor Roast Coffees
I definitely purchase again. Outstanding flavor with no after taste
Sparkle
Columbus, OH
Buy it over and over when it comes out!
Bought it previous years, love it so much that finally I ran out and now buying it again!
Average Josephine
Queens, NY
What a perfect blend of cinnamon! I love this coffee and although I ordered it to have occasionally, I ended up making it every day. I immediately ordered more for me and some for friends, and I'm sure I'll be ordering more! I can't get tired of it!!
Q
Hanford, CA
Very fragrant aroma when brewing. The cinnamon gives a reminder of Christmas cookies baking.
ChristnotI
Sterling, MA
This coffee is one of the best with the hint of cinnamon. I am sorry that I did not stock up on this during the holidays. I did purchase a number of the one pot (that was all that was left that was not decalf). For anyone who likes cinnamon, this is a sure bet!
Coffee Lover
Everett, WA
You must like cinnamon.
Lynda
Beachwood, NJ
Loved this one, has a great cinnamon flavor!
Kim
Bend, OR
Jingle Bell Boca Jave is a great treat.
I drink Jingle Bell Java as a treat and to have a delicious cinnamon flavor coffee in cold afternoons, especially coming in after working in the garden. It's very satisfing. Also anytime when I want something different. It's full bodied yet mild and very flavorfull.
Barb the gardner
Vass, NC
Not bad. Could use more cinnamon.
No really a bad flavor, but could use a bit more cinnamon flavor.
Nomeite
Alaska
Tastes like a special treat.
Blanca's Mom
Half Moon Bay, CA
I made a pot or two of this coffee. I do not like the flavor.
Chemnitzaz1
Arkansas
Jingle Bell Java Coffee Baby Boca
83.3