Tropical Kiss Coffee Baby Boca
Take a trip to the tropics with this tantalizing blend that is kissed with coconut and chocolate! Read More
Exotic and mouthwatering, this island-inspired flavored coffee couples soft, sweet chocolate with a hint of luscious tropical coconut. A medium roast coffee of 100% Arabica coffee beans, it has a base that's full-bodied and complex. Its fragrant aroma and light sweetness transport you to your own island hideaway.
If you enjoy our Tropical Kiss flavored coffee, our Roastmaster suggests you also try our Surfing Safari coffee.
A Baby Boca is a 2 oz sample of our gourmet coffee that brews one full 8-cup pot. Simply pour the contents of this small envelope into your coffee maker and enjoy 8 delicious cups of Boca Java Gourmet Coffee.
We won't roast your bag of Boca Java coffee until after you order it, ensuring the freshest coffee possible. Each and every time!
A Little Bit More About This Sample Pack
Attributes:
Varietal:
Catura, Mundo Novo, Bourbon
Processing:
Blend of Wet/Dry
Altitude:
1400-1600 meters
Aroma:
Chocolate, Coconut
Region:
Jinotega, Nicaragua, Cerrado, Brazil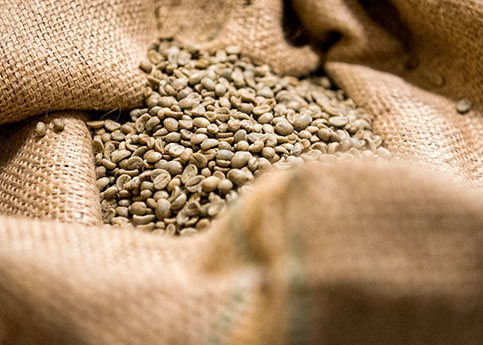 Top Selling flavor Roast Coffees
This is like drinking an almond joy candy bar.
Lmm
CT
An absolutely amazing coffee. Wonderful aroma, smooth and not bitter. Simply terrific!!
Jjames
Elizabethotwn, PA
I would buy this product again and again
Excellent flavor. Used it for a single cup treat. Yum!
Jancine
St Paul MN
`Fantastic taste with a hint of coconut
I love this one. It tastes great whether regular or decaf. I usually use this as a gift to my friends and family. They always ask back for more.
loquacious_loretta
Pasadena, Texas
Wonderful flavor. Served to a group of ladies and they loved it so much we had to make a 2nd pot.
The Stitcher for Hire
South Bend, IN
Ordered small because I wasn't sure what the flavor would be like, but so far is my favorite. Great taste.
jazzlover
omaha, ne
Need a vacation. This cup is your ticket
This was the very first bag I ordered from boca java. This was the flavor that got me hooked. And now my sister and brother n law are love it too. After a long day and you need a vaction this flavor is just your ticket no passport needed. Happy drinking!
andachic26
Milwaukee,WI
Lovely hint of chocolate and coconut!
I am not supposed to drink coffee, but I sneak in a cup of Tropical Kiss every now and then. I love the coconut and hint of chocolate flavor. I just make one cup at a time, so the 2 oz. package lasts me awhile BUT I wish it came in a larger package.
SewSavvy
Gallatin, TN
Macaroon without all the calories!
This is a great desert coffee.
Tandemdriver
Kearneysville, WV
if you like suttle flavors than this is for you. It really was only kissed with the flavor or chocolate and coconut.
aunt bunny
rockville centre, n.y.
"Flavor not to my taste."
This coffee has a strange mix of flavors. Although I love chocolate and coconut, this mix doesn't work for me. It needs something. Odd finish.
jmcjr
San Antonio, TX
Tropical Kiss Coffee Baby Boca
81.8