Kenya Cruising Coffee Baby Boca
A full-bodied roast, bright finish and hint of berries and citrus. Read More
Luxurious and highly prized, our Kenya AA Arabica coffee beans produce this superb coffee with dry, winy character, often found in this African coffee-growing region. Our single origin Kenya Cruising coffee delivers a bright finish with a hint of black currant and citrus fruits.
If you enjoy our Kenya Cruising coffee made with 100% Kenya AA coffee beans, our Roastmaster suggests you also try our Ethiopian Highlands Coffee.
A Baby Boca is a 2 oz sample of our gourmet coffee that brews one full 8-cup pot. Simply pour the contents of this small envelope into your coffee maker and enjoy 8 delicious cups of Boca Java Gourmet Coffee.
We won't roast your bag of Boca Java coffee until after you order it, ensuring the freshest coffee possible. Each and every time!
A Little Bit More About This Sample Pack
Attributes:
Altitude:
1600-2650 meters
Region:
Kahiriga Co-Op Murang?a County, Kenya
Tasting Notes:
Black Currant & Citrus Fruits

Bright & Tangy Acidity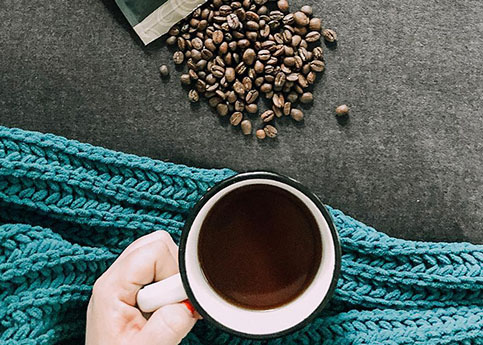 Top Selling medium Roast Coffees
unique flavor; very smooth and tasteful
cookie
binger,okla.
Wonderful delightful aroma.
DiAne
Dallas
This coffee is well balanced, but full of flavor! I could drink this everyday and never get tired of it. The aroma is strong and inviting, the tastes is simply amazing.
tmoney32
Grand Forks, ND
Kenya cruise is a good ride! Versatile coffee, good for morning or evening. Smooth coffee with a very SLIGHT hint of oak or earthiness? Very lovely and bold addition. Different take on a traditional coffee = just right for me. A "smooth buttery-like" mouth feel, lush earthy coffee taste (not acidic, nor burnt) and a clean aftertaste.
nosugarnocream
Madison, Wi
I just didn't like it. Boring, undistinguished--it just didn't stand out in any way. I was glad when it was gone.
Lightly-Cooked
California
Kenya Cruising Coffee Baby Boca
80.0