Bolero Almond Wafer Sticks
Bolero Almond Wafer Sticks Read More
Enjoy these great tasting rolled toasted wafer sticks filled with almond paste. Delicious anytime, these wafers are especially tasty with coffee, dessert, or as a mid-day snack.
Also available in Vanilla and Cocoa & Hazelnut
14.1 oz tin Ingredients: Sugar, Wheat Flour, Palm Oil, Skim Milk Powder, Whey Powder, Corn Starch, Roasted Almonds, Cocoa Powder, Emulsifier: Soy Lecithin, Glucose Syrup, Vanillin, Egg Yolk Powder, Flavorings. Keep in a Cool and Dry Place. This Product is Manufactured in a Plant that Processes Peanuts and Other Nut Products. Product is Free From Genetically Modified Elements.
We won't roast your bag of Boca Java coffee until after you order it, ensuring the freshest coffee possible. Each and every time!
A Little Bit More About This Food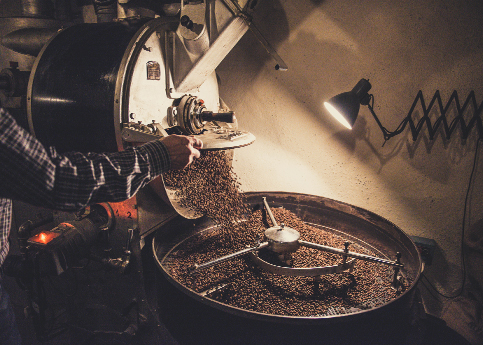 Top Selling Roast Coffees
Great texture, taste.
CJ
DFW
I Just re-ordered this product, & will probably reorder !
I enjoyed Bolero Almond Sticks over 20 years ago & then could not find them in my local stores, but have been looking for them ever since! A month ago I tried "GOOGLE" and found them!. I Ordered six cans at that time & just reordered another six cans for friends! They are "THE BEST" Thank you BOCA!!!!!!
chuck
Villa Park, Il
with afternoon coffee
aa
vt
Ive tried many other brands but these beat all others
countryshipe
Ft. Wayne,IND
Love the freshness & flavor. Don't like the fact that they were broken when I opened the cans. Darn......wanted to use them for a potluck at work.
Carol
Machesney Park, Illinois
One of the best value's for this kind of thing. [...] completely delicious!
Brain
Union, OH
Great with ice cream and coffee. A wonderful light dessert for late night or after theater. Could stand to have a stronger almond flavor.
Suzanne
Los Angeles, CA
This was not special enough to justify the cost. I bought the same thing at the grocery store for much less and it was just as good.
melly
Milwaukee, Wisconsin
Bolero Almond Wafer Sticks
87.5