Hot Cocoa Lover's 2-Pack
Description
Gift the gift of hot cocoa this winter with our Cocoa Lover?s 2-pack. With the Hot Cocoa Lover's 2-Pack you're prepared for any weather that winter may throw at you. Sit back, relax and pamper yourself with this gourmet Dark Chocolate Hot Cocoa from Cocomama. This 2-pack comes ready to gift-and-give in an elegant box adorned with a stylish bow.
Includes: One 7.5 oz carton of Cocomama Dark Chocolate Cinnamon Hot Cocoa and one 7.5 tin of Cisse Fine Dark Chocolate Sipping Cocoa
Cocomama Dark Chocolate Cinnamon Hot Cocoa: This Fair-Trade cocoa is harvested by the families of FUNDOPO, mixed by the team at Tara International, and brought to you by the passionate people at Cocomama. Made with 77% Fair Trade Certified ingredients, 53% dark chocolate chips, and cocoa powder.
Cisse Fine Dark Chocolate Sipping Cocoa: This classic cocoa invites you to experience the smooth and creamy hot cocoa you know and love. Made with both milk and dark chocolate chips, it uses Fair Trade and other delicious Organic ingredients.
We won't roast your bag of Boca Java coffee until after you order it, ensuring the freshest coffee possible. Each and every time!
A Little Bit More About This Gift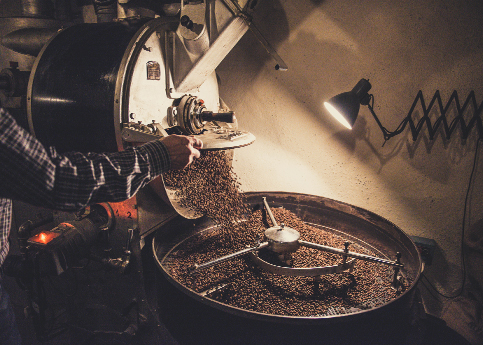 Top Selling Roast Coffees
I use these for gifts and the adult children love them.
Pat
VA
this was a great gift for my mother
i sent this as a present to my mother for her 92nd birthday- she loved it!
mrs 1492
newport news va
These cocoas are unique and rich tasting, any time of the day. They make you want to kick back, and slowly sip and enjoy your morning, afternoon, or evening. Being available in these two packs creates the possibility of a unique and appreciated gift to give on any occasion, particularly, I think, at Christmas.
Prisonsinger
Johnstown, PA
Excellent real hot cocoa experience
I originally purchased this item as a Valentines Day gift for two of my friends and myself. Received text back describing a very enjoyable experience from all recipients..I highly recommend this cocoa and will never buy "junk" cocoa again!
mhzjim
Murfreesboro, TN
Cocoa Duo made a Wonderful Gift
My daughter loves hot chocolate so this was the perfect gift for her Birthday. She loves the flavor and the smoothness.
Loreli in Kentucky
Louisville, Kentucky
Hot Cocoa Lover's 2-Pack
100.0