Herbal Tea Gift Set 3-Pack
Three bags of  loose leaf tea (Inner Peace, Mandarin Orange Rooibos and Berry Blast) - each with 18 tea pyramids  Read More
With the Herbal Tea Gift Set you're prepared for tea at any time. Sit back, relax and sip on gourmet tea. Each of the three herbal teas comes with 18 pyramids.
Mandarin Orange Rooibos
Orange Rooibos(pronounced roy-bos) has real bits of citrus zest, combined with delicate mandarin orange blossoms and premium African rooibos herbal tea. This aromatic, captivating brew can be addictive with its creamy-orange tones, naturally occurring antioxidants and vitamins it is a natural source of caffeine and contains zero calories.
Inner Peace
This fresh herbal tea, made from Egyptian chamomile, French lavender and lemon grasses, has a beautiful aromatic, apple-like character and soft floral and sweet tones. Inner Peace is a soothing, delicious experience for both the mind and body and is a great hot tea to sip before you slip into bed.
Berry Blast
Finally a tart, caffeine-free herbal tea. Berry Blast is made from a premium red berry melange of dried cranberries, black currants, elderberries, stevia leaf and hibiscus flowers. Enjoying a cup of Berry Blast is like drinking a hot berry cobbler.
This Herbal Tea Gift Set comes ready to gift-and-give in a beautiful window box proudly showcasing the tea treasures held within.
We won't roast your bag of Boca Java coffee until after you order it, ensuring the freshest coffee possible. Each and every time!
A Little Bit More About This Gift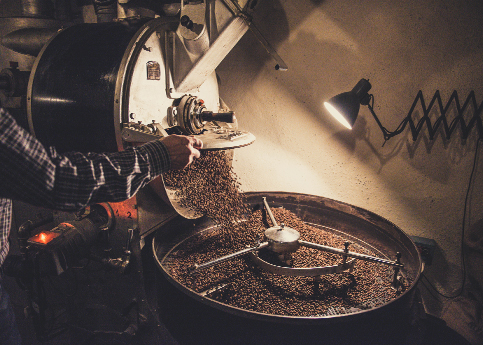 Top Selling Roast Coffees