Tea Lover's Gift Set
Three bags of tea (Caribbean Green Tea, Mandarin Orange Rooibos, and Authentic Chai Masala) - each with 18 pyramids, an OGGI thermos, and Tea Candy Read More
With the Boca Java Tea Lover's Gift Set you're prepared for tea at any time. Sit back, relax and sip on gourmet tea. Each of the three Teas comes with 18 pyramids.
Caribbean Green Tea A sweet and tropical tea picked from premium green and oolong tea leaves blended with hibiscus, rose petals, cornflowers, calendula, mango, and pineapple. This tea has sweet and fruity floral tones and medium body.
Mandarin Orange Rooibos Orange Rooibos (pronounced roy-bos) has real bits of citrus zest, combined with delicate mandarin orange blossoms and premium African rooibos herbal tea. This aromatic, captivating brew can be addictive with its creamy-orange tones, naturally occurring antioxidants and vitamins it is naturally caffeine and calorie free, while also rich in antioxidants.
Authentic Chai Masala A traditional blend of premium Indian tea with ginger, cinnamon, vanilla and cardamom spices. With astounding flavors and aromas this Chai tea is deeply steeped in ancient Indian history.
Tea Candy Bali's Best Citrus Green Tea Candy is made with 100% Natural ingredients, is infused with real tea extracts and is a source of antioxidants. Includes 42 individually wrapped candies.
One BPA-free, stainless steel OGGI thermos
This tea set comes ready to gift-and-give in an elegant black glossy box adorned with a stylish bow.
We won't roast your bag of Boca Java coffee until after you order it, ensuring the freshest coffee possible. Each and every time!
A Little Bit More About This Gift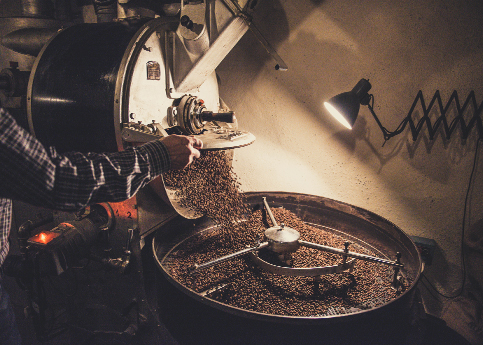 Top Selling Roast Coffees