Hourglass Cold Brew Coffee Maker System
Hourglass Cold Brew Coffee Maker System
Includes: Hourglass Cold Brew Maker, One Bean Kanteen and an Instruction Manual
Benefits:
-Easier on the stomach with 69.6% less acid
-Smooth and rich with no bitter aftertaste
-Delicious hot or iced coffee drinks
-Economical - 20 cents per serving
-Also great for making tea
Eco-Friendly:
-No electricity to brew
-No paper filters
-No coffee waste
Features:
-Portable, shatterproof and spill-resistant
-Single-serve coffee on demand
-Makes 8 servings per brewing cycle
-Permanent stainless steel filter
-Kosher-friendly, great for Shabbos
The high heat and fast brew time of conventional coffeemakers can sometimes create bitter coffee that's high in acid, and can be hard on the stomach for those who are sensitive. With the Hourglass®, coffee grounds are never exposed to heat, so bitter acids and oils are never released. With the acid lowered, you get nothing but pure...coffee made with the Hourglass® is distinctively smooth with a full-bodied, rich flavor and a sweeter taste than traditional heat-brewed coffee. Don't take our word for it, see what the Specialty Coffee Association of America (SCAA) has to say about cold -rewed coffee.
We don't promise a cup of coffee in seconds; in fact, you'll have to wait 12 hours, but the coffee is so delicious it's worth the wait! What we can promise is the smoothest, best-tasting coffee you've ever had without the risk of a bitter aftertaste. Just prepare before bed and your coffee brews while you sleep. In the morning, you'll wake up to fantastic low-acid coffee. The Hourglass® makes 8 servings of delicious coffee extract that stores fresh in the fridge in the portable Bean Kanteen for fresh coffee on demand.
The Hourglass® does not require heat or electricity to brew. It operates by combining two of the most basic elements of nature, cold water and time. At the core of the Hourglass® is the permanent stainless steel filter, so you'll never buy or throw away paper filters again. Additionally, there is no coffee waste, because you'll use every drop, so the days of throwing out old, stale coffee are over. You can even brew the grounds twice with awesome flavor!
See Demo:
Hourglass Coffee Maker
This equipment is currently out of stock. We will be bringing your favorite items back in time for the holidays so please check back soon!
Enter your email address to be notified when this equipment is back in stock.
Top Selling Roast Coffees
We won't roast your bag of Boca Java coffee until after you order it, ensuring the freshest coffee possible. Each and every time!
A Little Bit More About This Accessory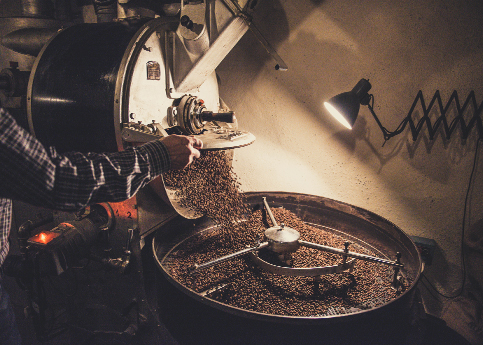 Includes: Hourglass Cold Brew Maker, One Bean Kanteen and an Instruction Manual

Benefits:
-Easier on the stomach with 69.6% less acid
-Smooth and rich with no bitter aftertaste
-Delicious hot or iced coffee drinks
-Economical - 20 cents per serving
-Also great for making tea

Eco-Friendly:
-No electricity to brew
-No paper filters
-No coffee waste

Features:
-Portable, shatterproof and spill-resistant
-Single-serve coffee on demand
-Makes 8 servings per brewing cycle
-Permanent stainless steel filter
-Kosher-friendly, great for Shabbos

The high heat and fast brew time of conventional coffeemakers can sometimes create bitter coffee that's high in acid, and can be hard on the stomach for those who are sensitive. With the Hourglass®, coffee grounds are never exposed to heat, so bitter acids and oils are never released. With the acid lowered, you get nothing but pure...coffee made with the Hourglass® is distinctively smooth with a full-bodied, rich flavor and a sweeter taste than traditional heat-brewed coffee. Don't take our word for it, see what the Specialty Coffee Association of America (SCAA) has to say about cold -rewed coffee.

We don't promise a cup of coffee in seconds; in fact, you'll have to wait 12 hours, but the coffee is so delicious it's worth the wait! What we can promise is the smoothest, best-tasting coffee you've ever had without the risk of a bitter aftertaste. Just prepare before bed and your coffee brews while you sleep. In the morning, you'll wake up to fantastic low-acid coffee. The Hourglass® makes 8 servings of delicious coffee extract that stores fresh in the fridge in the portable Bean Kanteen for fresh coffee on demand.

The Hourglass® does not require heat or electricity to brew. It operates by combining two of the most basic elements of nature, cold water and time. At the core of the Hourglass® is the permanent stainless steel filter, so you'll never buy or throw away paper filters again. Additionally, there is no coffee waste, because you'll use every drop, so the days of throwing out old, stale coffee are over. You can even brew the grounds twice with awesome flavor!

See Demo: Hourglass Coffee Maker