English Breakfast
Premium high grown blend of refined black teas with warm tones, an amber liquor and a smooth finish Read More
This is no ordinary English Breakfast! An outstanding blend of high-quality black teas, packed inside our exclusive Boca Tea Pyramids, produces a full-bodied, yet silky smooth cup. Our English Breakfast Tea is an exquisite rendition of the traditional British favorite and the perfect way to begin your day. -- 18 count

-Tea Bio -

Steep Time: 3-5 Minutes
Water Type: Full Boil
Flavor: Balanced Rich Tones
Body: Light
Food Pairings: Excels with all breakfast and afternoon foods and snacks, and with spicy, well-seasoned meat dishes and rich desserts.
Our extra fancy teas are curated blends with the finest ingredients. Choose from a wide selection of black, green, or herbal teas - you're guaranteed to love them all!
A Little Bit More About This Tea
Attributes:
Aroma:
Balanced Rich Tones
Flavor:
Balanced Rich Tones
Food Pairings:
Breakfast, Snacks, Spicy Dishes, Meats, Desserts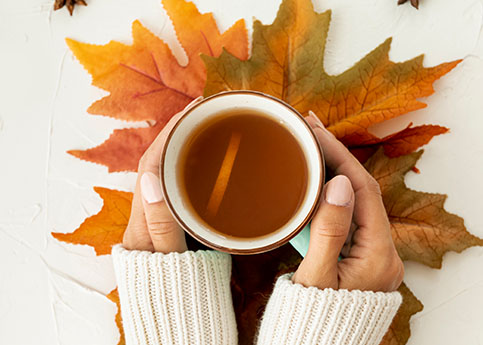 Top Selling Roast Coffees
Very nice taste, I like the silk teabags. Very good tea.
William
Boulder, Colorado
It makes a great cup of tea both with or without milk.
Nanette
Florida
Mirrors the wonderful tea I had on a trip to England
This is the only tea I like with cream or milk and honey, like I first enjoyed it in England. It has such an inviting taste in the morning or as a stand alone comforting tea any other time of day. I prefer to enjoy the tea without any toast, cookie, etc. It is that good.
Maize
Wisconsin
A perfect black tea for hot or iced
My husband loves the black teas and I prefer the green. But when I make this for him as an iced tea I always have some, too. It's a smooth flavor with no aftertaste as I've had from many black teas.
5 Star Grammie
Rochester Michigan
Love this tea. Unique flavor. Nice body.
Lbaker
New Hampshire
Very enjoyable. Just the right amount of kick in the morning.
Cigar Dan
Western Tennessee
A great "anytime" tea. It's one of three I've tried and buy from the company.
Harry
Pennsylvania
A very smooth, full body tea. Doesn't get bitter even when rewarmed
Wyoming tea drinker
Laramie, wyoming
Super strong woodsy/oak flavor but overall very pleasant.
LostNneverland
Portland, OR
My wife uses the tea as a morning starter and during the day for a break and perkme up. Enjoys it but wishes the tea came loose so that she could get the full experience of brewing her own tea. She is a real tea enthusiast.
rosepoint
state road NC
Would not classify this tea as English Breakfast. I ended up tossing it out as undrinkable.
Dee
San Diego, CA