Jasmine Phoenix Pearls
Premium two leaves and a bud green tea hand rolled, dried and scented with the finest jasmine blossoms Read More
At the pinnacle of tea are Jasmine Phoenix Pearls. You simply can't get any better than this. Premium two leaves and a bud green tea hand rolled, dried and scented with the finest jasmine blossoms, packed inside our exclusive Boca Tea Pyramids. This light, sweet and smooth brew is a soothing taste experience enjoyed by millions of tea connoisseurs all over the world. Jasmine Phoenix Pearls is our superb version of the centuries-old favorite from China.-- 18 count

-Tea Bio -

Steep Time: 3-4 Minutes
Water Type: Light Boil
Flavor: Balanced Sweet Floral Tones
Body: Medium
Food Pairings: Simply a must-have companion to all Asian cuisines. This tea excels with ginger, pepper and curry infused dishes and light baked desserts
Our extra fancy teas are curated blends with the finest ingredients. Choose from a wide selection of black, green, or herbal teas - you're guaranteed to love them all!
A Little Bit More About This Tea
Attributes:
Aroma:
Balanced Sweet Floral Tones
Flavor:
Balanced Sweet Floral Tones
Food Pairings:
Asian Cuisine, Baked Goods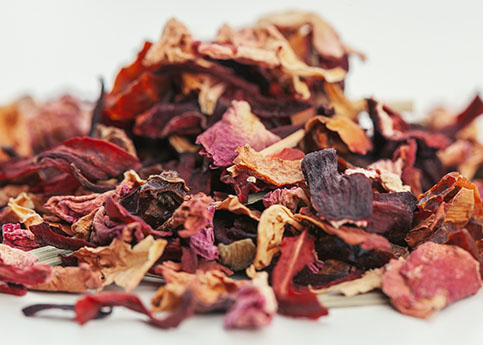 Top Selling Roast Coffees
Better than What My Friend Sent Me from Taiwan
The jasmine taste is strong but smooth.
Zindebaad
Hagerstown, MD
Delicate tea notes and luscious floral flavors
This is a truly delightful jasmine green tea. One of the best I've had, with a flavor both delicate and elegant.
Charles, He Who Lives In Browns Mills
Browns Mills, NJ
I have reordered this product
The only accessory I have is a cup to steep my tea in. I do not add anything to it
Kansas G'ma
Rural North Western Kansas
I will purchase more of this item
I prepare this tea in the evening and curl up with a book. It is very calming and exceptionally tasty. I especially love it with a touch of honey.
ciperry
Angelus Kansas
I am an iced tea drinker. So I drink this excellent tea with ice & a sprig or two of fresh mint.
Anne
Arizona
I drink this tea as ice tea. I brew it then pour it over ice with a sprig of mint.
Anne
Sierra Vista, AZ
I love Jasmine Green Tea, and this is no exception! This is a beautiful, floral jasmine green that never goes bitter.
Donna B
Colorado
Great to drink after work
T
New Jersey
Soothing and smooth.
MaDay
Midlothian, TX
Best Green Tea I've Ever Had
I'm a fan of jasmine green tea, but this is a step up from what I've had in the past. Very smooth, without the overpowering jasmine flavor. It's very well balanced, smooth, and slightly sweet. It's my new go-to tea in the morning. Great iced, too!
Ian
Brewer, ME
Great light taste - nothing heavy here
Don't steep this too long or it may taste bitter,3 minutes should be fine.
Texas Tea
Dallas, Texas
A fine tea-for quiet contemplation
I get a real lift, psychological & physical from certain teas - I think it is the theanine content. This tea has the whole leaf tea characteristics I'm looking for in a convenient bag form. However, I ordered from Boca Java by following a link advertising the 2 for 1 offer on this tea - then could not get the offer no matter how long I took on ordering it. I called and customer service said they could not help me.
lightness
Charlevoix, Michigan
I love this tea. I drink it all the time. The bag is nice as I mostly use loose tea.
Geospatial Girl
Ogden, UT
I won't be buying this again
I love tea, but this just didn't taste good.
Peppermint
Crestline, Ohio
use too much sugar to get a taste
Missy
Hamilton, NJ
Jasmine Phoenix Pearls
81.3