Best of Baby Boca Flavored Coffee 15-Pack
15 of Our Most Popular Flavored Coffee Read More
We've selected our best selling flavored coffee for the perfect gift for any flavored coffee lover! This coffee gift includes 15 Baby Boca sampler packs which are 2oz each and makes a perfect 8 cup pot of coffee. Treat someone you love to roast to order, specialty grade coffee!
This coffee gift includes 3 each of the five Baby Bocas below, all hand packaged in a gloss black box sealed with a beautiful ribbon and bow that is ready to give! A truly made to order gift.
- Surfing Safari - Our best selling flavored coffee with hints of sweet vanilla, caramel and rich Kahlua
- Vacation Villa Vanilla - A classic flavor of sweet French Vanilla
- Bananas Foster Float - Banana, cinnamon, brandy, and brown sugar flavors, a must try and one of our most popular flavored coffee
- Caramel Kiss Island - A creamy caramel flavor that evokes memories of old-fashioned caramel squares
- Hightide Hazelnut - Our hazelnut coffee has just the right amount of flavor
We won't roast your bag of Boca Java coffee until after you order it, ensuring the freshest coffee possible. Each and every time!
A Little Bit More About This Gift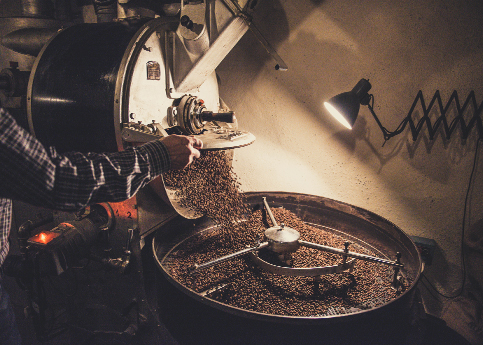 Top Selling Roast Coffees
great way to try several flavors
morning coffee for husband
bj
tx
I would buy this product again as a Christmas Present
I love how the product tastes. I like it to feel special. I just wish the bow would not squash in transit.
Gail
Rossford, OH
Best of Baby Boca Flavored Coffee 15-Pack
100.0