Cocomama - Dark Chocolate & Cinnamon
This Dark Chocolate & Cinnamon Fine Sipping Cocoa will allow you indulge your senses with the rich and exotic ingredients that keep you warm on a cool day. Made from Fair Trade dark chocolate, a hint of Indonesian Cinnamon and other delicious Organic ingredients. 
All Natural. Gourmet. Fair Trade. Organic.
Read More
Description: This Fair-Trade cocoa is harvested by the families of FUNDOPO, mixed by the team at Tara International, and brought to you by the passionate people at Cocomama. Made with 77% Fair Trade Certified ingredients, 53% dark chocolate chips, and cocoa powder.
Ingredients: Dark Chocolate Chips (Dark Chocolate, Organic Cane Sugar, Cocoa Butter, Natural Vanilla Extract), Organic Cane Sugar, Brown Sugar, Organic Cocoa Powder, Sea Salt, Cinnamon, Espresso Powder
Fair Trade Certified by Fair Trade USA
77% Fair Trade Certified Ingredients
- Vegan
- Each 7.5-ounce carton makes about seven cups of hot or frozen chocolate
- No artificial flavors, colors, trans fats, high-fructose corn syrup, peanuts, or preservatives
- Naturally gluten-free
- Made in the USA Made with Fair Trade Certified, Non-GMO Project Verified, and OU(D) Kosher certified cocoa from small-scale farms
Our fine sipping cocoas are Fair Trade and simply delectable organic treats - perfect to indulge in by yourself or to give as a gift as well!
A Little Bit More About This Cocoa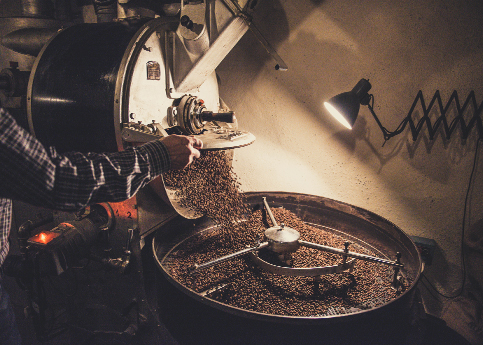 Top Selling Roast Coffees
I would definitely buy it again
Perfect hot chocolate with the breville milk cafe
greg
Buffalo Ny
Boca Java used to have different cocoa in a tin. This one is so much better. Thank you for changing.
Christoper
Boston, MA
I would buy this product again
I own some coffee cups
Deb
Lafayette Indiana
The only hot chocolate I will drink
This is the best, rich tasting chocolate.
Michelle
Louisiana
Well Above Your Average Cocoa
The dark chocolate cocoa with cinnamon seems to be almost a healthy food when mixed with hot almond milk. This cocoa is rich, flavorful, meant to be sipped and to spoon out delicious leftover dark chocolate chips when you're done sipping. The cinnamon adds just the right touch of flavor.
DetroitFanRob
Orlando, FL
I love sipping a mug full of this warm delicious tummy hugging drink!!
Candy
Crestline, OH
Rich, deep chocolate flavor
Next cup I'm going to use my steamer arm on the espresso machine so it will be frothy. Delicious stuff!
Rebec
Missouri
My tastebuds are doing the happy dance
Smooth, rich, and delicious. The kick of Spicy goodness from the cinnamon elevates the deep chocolate.
Squirrel Girl
Rochester NY
As described Cisse Fine Sipping Cocoa Dark Chocolate & Cinnamon isn't a thin mixed with water powder. Mixed with microwave heated vanilla almond milk it makes a thick and rich cocoa with chocolate chips melted at the bottom for a rich surprise at the end. It satisfies your chocolate cravings and your sweet tooth. The dark chocolate makes you think maybe there are health benefits too!
DetroitFanRob
Orlando, FL
I love this as a change of pace to coffee. It's rich and creamy and thoroughly satisfying. It goes best with regular milk. Almond milk works ok also.
Jlef
Lynchburg va
This cocoa is so amazing. Tasty, perfect consistency, and comforting. There are some chocolate chips mixed in for texture. I love all of boca java coffee, but I will buy this over and over
Bubby
Pittsburgh
Nice way to end a chilly day.
Judy
Michigan
The cocoa had an intense chocolate flavor with a hint of cinnamon. Really liked it. I was disappointed in the packaging though. It came in a plastic (non-sealable) in a small carton. The picture shows it coming in a can.
Wavs
CT
Had high expectations but left a bad after taste and wont get again.
Fish
Maryland
Cocomama - Dark Chocolate & Cinnamon
91.7