Ever wondered exactly where your coffee comes from? Looking for a quality coffee by region that you can trust?
At Boca Java Coffee, our goal is simple: to provide ethically sourced, socially responsible, roast to order coffee. We source our coffee from the best regions in the world.
To learn more about the coffee growing regions of the world, check out the best coffee regions below!
Your Official Guide to Different Coffee Growing Regions
From Costa Rica to Ethiopia, our official guide to different coffee regions has everything you need. Your ultimate java handbook includes coffees from Africa, Central America, South America, the Island Nations, and more!
Are you ready to stop asking yourself, "where is coffee grown?"
If you are as crazy about coffee as we are, it's probably time to read more about coffee growing regions today!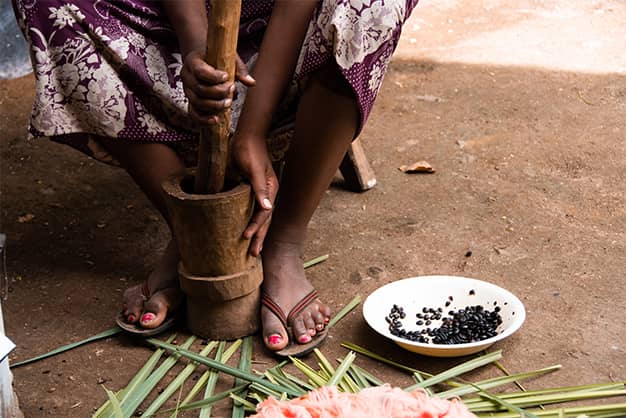 Coffee From Africa
You might be wondering: "is single-origin coffee better?" The short answer is yes, and here's why.
Sourced from the majestic lands of Africa, single-origin coffee is some of the most exquisite in the world. Grown in a combination of fertile soil and high elevations, these conditions are ideal for intensely flavored coffee. While coffee tastes different from country to country, our washed African coffee beans have a balanced, bright taste. They are known for having a floral, winy, berry, or citrus essence as well.
Our single-origin beans include Kenya Cruising Coffee and Peaberry Players Club Coffee. Not to mention, Ethiopian Highlands Coffee is grown in Africa as well.
In addition to this, several of our blended coffees, including Boca Mocha Java and Boca Sunrise, feature African Coffee.
Coffee Beans From Ethiopia
When it comes to Ethiopian beans, some of the most common coffee-growing regions include Yirgacheffe, Sidamo, and Harrar. These are all grown in the exotic Ethiopian Highlands at elevations of between 4,000 to 7,000 feet.
You might be asking yourself: how is African coffee grown?
In case you didn't know, coffee that comes from Harrar, Ethiopia is "dry-processed". Also, Harrar beans are grown from one of the oldest varieties of coffee trees in the region. Noted by its bold body and fruity, wild finish, you'll be sure to pour another cup in no time.
Meanwhile, coffee that comes from Yirgacheffe and Sidamo are processed in wetter regions of the country. This means that they have a more berry, floral finish. Of course, this depends on what time of the year it was grown!
Coffee Beans From Kenya
What is the best single-origin coffee, you ask?
Grown in extreme altitudes of between 4,000 and 7,000 feet, Kenyan coffee beans have an acidity that tastes irresistible to coffee lovers. Poured into your favorite coffee cup, prepare for a citrusy, bright flavor that you won't forget.
Known as the most "grade A" coffee, Kenya AA Plus, and Kenya AA coffee beans are sun-dried and washed to perfection. With harvest starting in November and ending in January, Kenyan beans are truly delightful.
Coffee Beans From Tanzania
What are the different flavors from coffee regions?
Slightly fruity and rich in flavor, Tanzanian coffee beans are characteristically full-bodied. As the neighboring country to Kenya, these coffee beans have a winy, bold acidity for a strong cup of joe. Celebrated for its special Peaberry coffee bean, you'll fall in love with the flavor of cherry and coffee in your cup!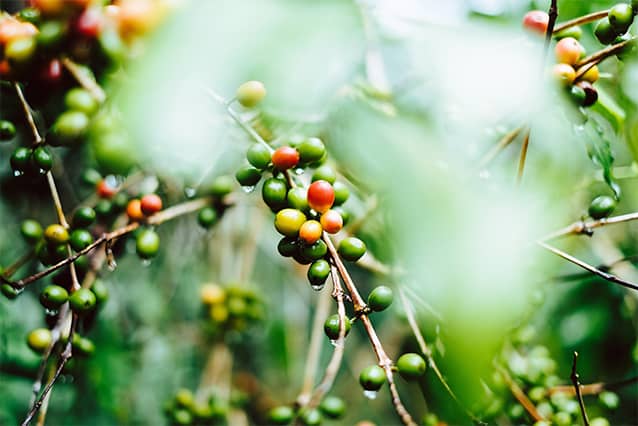 Coffee From Central America
Question: where is Arabica coffee grown?
For those who are unaware, Central America produces some of the very best Arabica coffee in the world. While Central American Coffee beans vary from place to place, Central American coffee tastes just as savory from Panama to Mexico. Due to its unique climates, each country has defined taste with different profiles.
Our Central American Coffees include Coastal Costa Rica, Guatemalan Adventure, and Panamanian Rainforest.
Boca Sunrise, Espresso Contento and South Beach Rhythm feature Arabica beans from Central America as well. Try them all today!
Coffee Beans From Costa Rica
When most people picture coffee from Costa Rica, they usually think of a region called Tarrazu.
However, Palmares and San Juanillo are also known for growing the most exceptional coffee in the region. If you are looking for a balanced cup, Costa Rican coffee is sweet and heavy-bodied with a rich finish.
Coffee Beans From Guatemala
What regions is coffee grown in?
Thanks to the nutritious, lush soil of Central America, the best coffee beans are grown in Guatemala. These coffee beans are typically grown in very high areas in the Andes. As if that's not enough, the most famous Guatemalan coffee beans are grown in Antigua and Lake Atitlan.
Don't forget about sourcing beans from Huehuetenango and San Marcos!
Coffee Beans From Mexico
Mexican coffee beans are medium or light in body, especially compared to Central American counterparts. For the uninitiated, you can find drinkable blends of coffee in Southern Mexican regions like Coatepec, Oaxaca, and Chiapas.
Coffee Beans From Panama
In terms of Panamanian coffee blends, you can't go wrong buying beans from a beautiful area in Panama called Boquete. Close to the border of Costa Rica, these crisp coffees make for an incredibly tasty cup!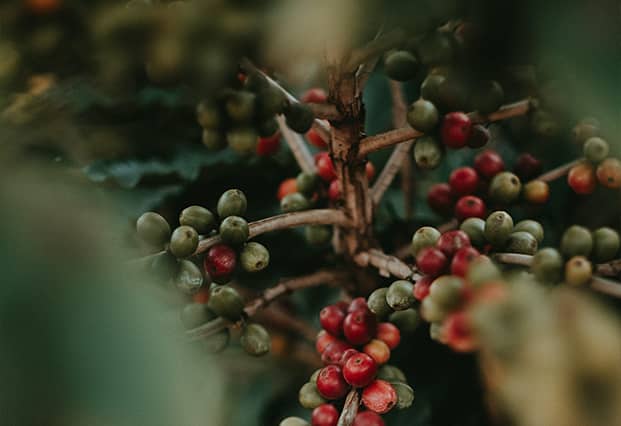 Coffee From South America
Brazil produces the largest amount of South America coffee in terms of bean production rates. Nevertheless, Colombia is quickly catching up, especially when you look at it from a "cupping standpoint".
Although most beans are unwashed, some of the highest quality South American coffee beans come from Minas Gerias, Cerrado, and Mogiana. In our humble opinion, Colombia produces the most balanced blends on earth.
In which regions is coffee in South America grown?
Our single-origin South American coffee blends include Bom Dia Brazil, Cool Breeze Colombian, and Pure Peruvian Organic Coffee. Our single-origin South American coffee blends include Light Up Las Olas and Ocean Drive.
Coffee Beans From Brazil
When it comes down to it, coffee beans from Brazil are some of the most popularly bought and sold in the world. While Brazil is the king of exporting natural coffee, its washed coffees sometimes undergo production.
For those who don't know what to expect, Brazilian coffee has a nutty and heavy body upon its first pour. These beans lend a balanced and acidic taste to your cup. Talk about full-bodied!
Coffee Beans From Colombia
If you are looking for coffee beans from Colombia, then you've come to the right place.
As some of the finest coffee beans on the planet, Colombian coffee is extremely balanced with a great body. With a crisp and acidic taste, Colombian beans have a fruity taste on the finish.
Colombia is one of the largest exporters of washed Arabica beans in the industry. Commonly grown in the Andes, these beautiful beans come from Huila, Medellin, and Bucaramanga.
Coffee Beans From Peru
What does single-origin mean?
In this case, it means light-bodied and intensely bright coffee beans from Peru. Known for its chocolate, nutty taste, Peruvian coffee beans are celebrated for its long, nice finish.
Here's the best part.
Certain varieties of coffee beans are grown without synthetic pesticides, herbicides, or fertilizers!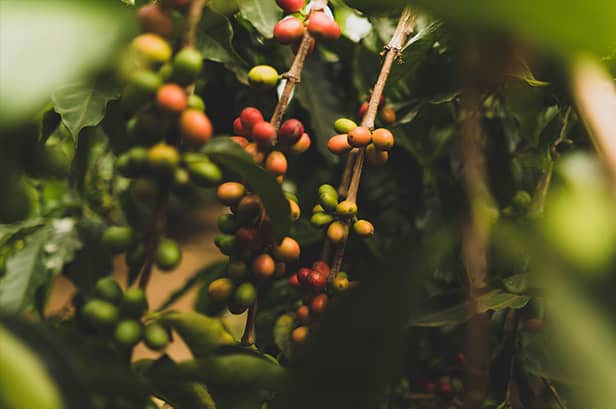 Coffee From The Island Nations
Last but not least, there are coffee beans that come from Island Nations. Since these islands are formed by active volcanoes, the soil around them is extra-rich in nutrients. When you consider the conditions that these beans are grown in, it's no wonder why island nations have the most sought-after coffee beans ever.
Where is coffee grown?
Our best single-origin island blends include everything from Hawaiian Kona and Jamaican Blue Mountain to Bali Batur. You can't beat that!
Coffee Beans From Indonesia
How do you make single-origin coffee?
Believe it or not, coffee from Indonesia varies wildly from island to island. Naturally, every island has its own rules for whether it chooses dry or wet processing for its coffee beans.
With a good body and a strong flavor profile, Indonesian coffees offer a long and earthy finish. As the third-largest coffee producer on the globe, only a small portion of its crop is Arabica!
Coffee Beans From From Hawaii
Grown on a luscious, nutritious volcano top in Hawaii, Kona beans create the highest-grade coffees on the market. Combined with subtle hints and floral aromas, Kona coffee beans have a silky, smooth finish.
Coffee Beans From Jamaica
As one of the most controversial and sought-after blends, coffee beans from Jamaica are truly one of a kind. Characterized by a slightly sweet, mild flavor, Jamaican coffee beans truly have an acidic taste to them.
Another word of advice is to make sure that your beans are 100% pure Jamaican Blue Mountain as well!
Buy Boca Java Coffee Today
Shop all of our Coffees by Region and receive free shipping for any order over $44.