Our Coffees from South America

In this region, Brazil essentially dominates the continent in terms of its size and overall bean production; however, Colombia dominates from a cupping standpoint.

Brazilian coffees for the most part are unwashed, with some of the better qualities being produced in Cerrado and Minas Gerias, and perhaps other lesser know areas such as Mogiana. Colombia, in our opinion, produces some of the finer balanced washed coffees in the world.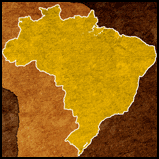 Brazil
The largest Coffee producer in the world, Brazil exports primarily natural coffees, although some washed coffees are produced.
Brazilian coffees are primarily known for their heavy body and nuttiness in the cup, but there are also certain beans that would give you a bit of acidity and balance; however, generally speaking these coffees are all about body.
Capital:
Area:
Growing Alt:
Brasilia
3,287,597 sq mi
500 - 1,250m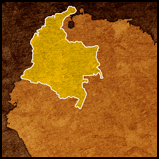 Colombia
Colombian coffees can be some of the finest coffees in the world. Extreme balance, great body, perfect acidity and crisp, slightly fruity finish round out these exquisite coffees. Colombia is the largest exporter in the world of washed Arabica coffees-third overall in terms of overall production.
The coffees are generally grown at very high elevations in the Andes, and some of the better Colombian coffees come from Bucaramanga, Medellin and Huila.
Capital:
Area:
Growing Alt:
Bogota
440,839 sq mi
850 - 1,875m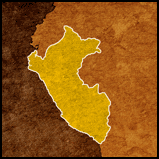 Peru
The Peruvian coffees tend to be intensely bright and light-bodied. Pleasing nutty character and chocolaty aroma of certain of these coffees lead to a nice, long finish. Peru also offers a decent array of certified varietals grown without synthetic fertilizers, herbicides or pesticides.
Capital:
Area:
Growing Alt:
Lima
496,222 sq mi
700 - 1,500m