Espresso
A dark roast with strong flavor and full body. Read More
Our signature Espresso is a flavorful combination of hand picked coffee beans from the top 2% specialty grade Arabica coffee growing regions within South America and Indonesia. Each sip is sure to be sweet and balanced, with pronounced caramel and smoky notes and a smooth finish
If you enjoy our dark roast Espresso, our Roastmaster suggests you try our Boca Villa dark roast coffee.
Espresso is our one of our most popular coffee subscription by our Coffee Club members. Learn more about our Coffee Club & subscribe to your favorite coffee!
Prefer decaf? We have Decaf Espresso!
We won't roast your bag of Boca Java coffee until after you order it, ensuring the freshest coffee possible. Each and every time!
A Little Bit More About This Espresso
Attributes:
Varietal:
Bourbon, Colombia, Typica, Catimor
Processing:
Blend of Washed/Dry
Altitude:
1100-1800 meters
Tasting Notes:
Sweet & Balanced

Caramel & Smoky Notes

Smooth Finish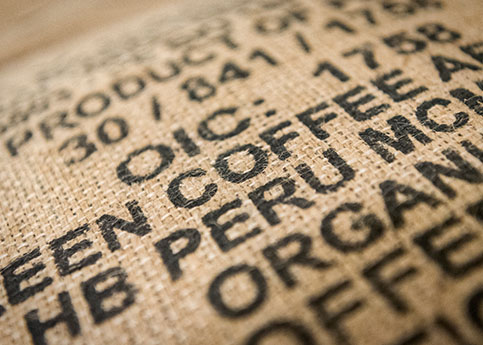 Top Selling dark Roast Coffees
i mix 3 flavors and grind the beans each day
jay
Maryland
Great product! I have been using it for years.
Grind whole beans, use drip coffee maker with sealed care
Alta
USA
EVERY ORDER, iINCLUDES ESPRESSO TO SERVE MY KIDS AFTER DINNE
I SAVE THIS COFFEE FOR MY CHILDREN WHEN I INVITE THEM FOR DINNER...THEY LOVE IT AS MUCH AS I DO.
MOM
89103
Makes a great espresso!
Kelly
Fort Collins
I INCLUDE ESPRESSO WITH EVERY ORDER.........................
ANYONE AND EVERYONE WHO LOVES COFFEE SHOULD BUY BOCA JAVA ESPRESSO!!
A
LAS VEGAS, NV
I would purchase this again
Great way to start my day!
Judy
Bangor,MI
Make myself 2 cups every morning
Ike
Big Lake Mn
Best coffee ever, member since 2012
USMC
Nevada
I have been buying this product for the past 10 years!
I make 6-8 cups every morning and I drink all but 1 cup. My wife gets that one. I use 2-3 tablespoons each time. This last me for 2 months.
Lowell
Laneville, TX
This is one of my favorite coffees. Good flavor, smells great brewing. Love it.
Kim
Portland, Oregon USA
Used this expresso for years and still enjoy it.
alta
GA
My first cup of the day.
barron711
ks
Love Boca Java!! Drink the espresso every day.
Maryann
Daytona Beach FL
Love to start my day with this. Keeps me going all day long.
heifer
Bangor,MI
Love this flavor, I prefer dark coffees and Boca Java has many great ones!
Kim
Missouri
Best expresso I tasted. Brewing coffee with Boca Java Expresso for years.
Alta
Atlanta, GA
This is my go to coffer when I have company.
Cuban Chica
Gastonia NC
Good choice for espresso machine; nice too for auto drip
Nata
NY
Best way to start my day. Gets my heart started for the day.
heifer
Bangor, MI
I'm just getting ready to order more.
K
Spearfish, SD
I use a Keurig so Espresso grind is perfect for full flavor.
I use disposable pods for my Keurig and the espresso grind is just perfect for full flavor.
Lucy
Hawaii
Great taste and full body always a delight to drink
I drink this coffee as a morning wake up. Great with company as well. Everyone enjoys my coffee. Thanks
Jack
Fair Lawn, New Jersey
It's how I start my day, everyday!!
Amy the coffee junkie
Glen St Mary, Fl
I am buying this coffee again. Then again and again!
Absolutely love this coffee! As do my co workers. I am ordering more bags. Keep at home and work. Working in retail this time of year it is very hard to drink our coffee before it gets cold. This coffee is so good, we truly get to enjoy it, even when we are busy!
Deli Lea
Newark, DE
I'm a Boca Java booster of many years now
This is some of the tastiest, most satisfying coffee I've ever had the pleasure to drink. A cup or two of Espresso - or several other wonderful bean varieties from Boca Java - is all you need to wake you right up and get you moving into another busy day. Once you sample this, you are likely to find most other beans not quite up to snuff any longer.
Pete
Portland, Ore.
Great way to start my day
Judy
Bangor, MI
Often give this as a gift
Al
Merriam KS
I have bought this for years now!
Have purchased this coffee for years now? My favorite of all!
Jeff
Canton, Ohio
I've been buying this coffee for years. I love the full body taste! BTW I drink it black with no cream or sugar Yumm
RickN32058
NJ
I really appreciated replacing this order since the grind was not espresso, it was coarser.
Tracy
Grand Haven, MI
I love to start my day with this!
Start my day out with this and then may have a cup during the day.
Judy
MI
I grind this and make it in my Ninja coffeemaker on Rich Blend or Specialty coffee.
Kris
Cannon Falls, MN
Perfect for a coffee maker or barista machine
Best for making latte's
Tracy's liquid dessert
Grand Haven, MI
I have bought this product again and again for over 25 years
This has been my 'go-to' blend for over 25 years. I was so distraught when the company had a brief hiatus a few years ago. I was ecstatic when they reopened in Denver.
JR
Houston
consistently high quality
I make a latte with this every day...better than you-know-where and much less expensive
Jeff
Canton, Ohio
Great taste full body perfect for breakfast
Jack
Fair Lawn, New Jersey
Great coffee
DR
Big Lake, Mn
This is a great morning cup of coffee if you're a fan if dark roasts. Very strong and smooth.
mmlee26
South Dakota
Great coffee. Goodflavor and bounce
With fancy creamer and suger
NELLIE
Henderson Nevada
Prepare my coffee every evening for the next day. Turn the pot on first thing in the morning and have the first cup before breakfast.
Lowell
Laneville, Texas
Expresso still my favorite
Drinking this Boca Java Expresso for years and it is still my favorite.
Alta
Kennesaw, GA
Best expresso!
Jean
Midlothian, TX
Dark..delicious
Snoopytheferret
Illinois
I will continue to buy this excellent product
I use this daily...consistent high quality and great taste
Jeff
Canton, Ohio
I start my day with this Expresso.
Alta
Atlanta, GA
I can't ever seem to get the grind right for my espresso pot. Boca Java does the job for me. I always grind my own, except for espresso.
Kerstin
Minneapolis
Good flavor and lots of crema
Nice alternative to a local Italian Roast I get at a local roaster.
JD
Ft. Collins
Just Brew it
ninemmruger
thorn hill tn