Espresso Contento
A light roast espresso with balanced acidity, smooth body, and a slightly sweet lingering cocoa finish. Read More
A Northern Italian twist on a Mediterranean favorite; made with the top 2% of hand picked Arabica coffee beans from Indonesia, South & Central America, this smooth, light roast espresso has a brilliant finish.
Espresso Contento yields a beautiful medium body and slight sweetness, the delightful aroma and perfectly balanced acidity combine for a taste experience like no other.
If you enjoy our Espresso Contento, our Roastmaster suggests you also try our Mizner Estate coffee.
We won't roast your bag of Boca Java coffee until after you order it, ensuring the freshest coffee possible. Each and every time!
A Little Bit More About This Espresso
Attributes:
Varietal:
Typica, Colombia, Catura
Processing:
Blend of Washed/Wet hulled
Altitude:
1200-1600 meters
Tasting Notes:
Balanced Acidity

Silky - Smooth Body

Slightly Sweet

Lingering Cocoa Finish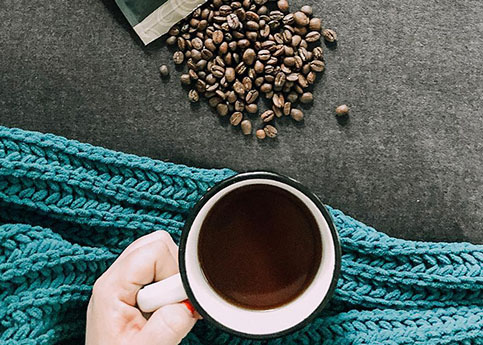 Top Selling light Roast Coffees
Everything Great
Bob
Budd Lake NJ
Love the light espresso roast!
Kelly
Fort Collins
this is my number one choice!
my favorite...wonderful flavor and no acidity.
Jeff
Canton, Ohio
This makes great Cappuccinos for our family. The lighter espresso brew.is a great idea for making your espresso drinks.
Jedi Java
Maryland
I continue to buy this product over and over!
Espresso Contento has a deep, smooth flavor...no bitterness whatsoever!!
Jeff
Canton, Ohio
This is by far my favorite coffee!
My Husband LOVES this coffee
I don't drink much coffee but I now have a large cup about 4-5 times a week sometimes in the morning and usually with some kind of sweet bread and occasionally at least 2 times a week in the evening
Rosie
Ohio
I give this as gifts, use it at home, suggest it to friends. It's a very good roast for espresso as well as everyday coffee.
Mauralj
Massachusetts
I DO BUY THIS PRODUCT AGAIN AND AGAIN AND AGAIN AND AGAIN.
IN MY ESPRESSO MACHINE
MR. OU
BOOMER SOONER AMERICA (NORMAN, OK.)
Terrific...especially made into a blend
Not a particular fan of Expresso solo, but Espresso Contento beans blended with Organic Ethiopian beans from Sprouts is the best coffee blend that my wife and I have found (and we have tried more than I would like to remember). Just drop them 3-2 or 2-2 ratio in a Cuisinart and you have terrific results.
MycoJohn
Oceanside, CA
I have been buying this for quite a long time!
Great for specialty drinks!
Jeff
Canton Ohio
consistently high quality
my favorite blend...smooth and not acid at all
Jeff
Canton Ohio
Terrific in combo with Organic Ethiopian from Trader Joes
Barbara and I are serious coffee drinkers who test many options over many years. Boca Java's Espresso Contento IN COMBINATION WITH Organic Ethiopian (from Trader Joes) is the best we have yet found!
MycoJohn
San Diego, CA
I will continue to buy this excellent product
I use this daily...this is my favorite coffee of all...smooth, very smooth.
Jeff
Canton, Ohio
I will continue to buy this excellent product
I use this daily...this is my favorite coffee of all...smooth, very smooth.
Jeff
Canton, Ohio
I didn't know there was a Espresso that wasn't a dark roast. This light roast Espresso is "JUST RIGHT"
Nibor
Arkansas
Espresso Contento is our favorite coffee from Boca Java. We prefer a light roast that is not bitter and is smooth and flavorful. Not just some morning jolt. This blend is similar to Starbucks Willow but we like it better and buy a lot of it and have for years.
Rich
Salt Lake City
I like it! The lighter way of drinking espresso, very good.
I use this in my Ninja and it taste great!
Raze
DMV - Maryland side of the DC Region.
I used to think Espresso was dark and bitter...this one is anything but!! I think I've found my new favorite coffee! smooth, not too dark but not pale either. JUST RIGHT!
Nibor
Arkansas
A very nice non bitter Espresso
Great Stuff!
Rick J.
Phoenix AZ
Two daily cappacino, with 3 extra shots of expresso
Mr. Sooner
Norman, OK.
excellent flavor...smooth yet rich
Your shipping times have noticeably decreased...thanks!!
Jeff
Canton Ohio
Absolutely love his coffee black or with a little cream. It has a mildly sweet flavor, great aroma, and velvety mouthfeel.
WakkoJoe
Ohio
This is a really nice smooth cup of espresso.
AZSaddleDoc
Phoenix AZ
Never disappoints. Pleasant mild rich and satisfying
Tuller
Bostin
This is a excellent lighter roast espresso! This is my daily Go-To java!! I use it in my Keurig and auto drip maker.
JavaGal
FL
Mix with other blends to provide an extra boost at times
Star
Asheville. NC
GOOD STUFF, DRINK ALL THE TIME.
TO MAKE ESPRESSO.
COFFEE SNOB.
NORMAN, OK.
I use this in my auto drip, my Keurig, and my Chemex and my espresso machine
Ginny
Fairplay
Lighter expresso but very nice!
I honestly didn't think I would like this because I thought it may not have the rich expresso flavor but I was pleasantly surprised - it is lighter but is quite nice as an afternoon or evening treat.
MaDay
Midlothian, TX
I've never tried the lighter roast espresso coffees, but what pleasant surprise this was. I'm a big fan of dark, bold coffees, but I love the flavor of Espresso Contento. I think this will be my new favorite coffee for espressos and cappuccinos.
Tim U
San Saba, TX
I buy Boca's Espresso, and Contento in both regular and decaf and mix the three depending on my mood at the moment. I love all three.
MAK
Augusta, GA
This is a lighter espresso and I really liked it. It was not bitter at all and in fact had a little sweetness to it. Great.
gm1909
Hollywood, Florida
Use this for my bullet proof coffee.
Luvnnonnie
San Antonio, Tx
The best coffee in the world!
Put it in an expresso machine and go for it!
Nieema
South Dakota
A super cuppa joe! Morning... Noon... Nite!
Beach Java Bum
Florida
Smooth Espresso - great for Barista's
Nice fine espresso grind and keeps it's flavor for a long time. I use it best pulling a shot for a Latte
Tracy the foo foo drinker
Grand Haven, MI
Coffee and chocolate lover
Vry good.
disanmpltking
elmwood park,il
I always purchase the whole bean. I love the smell of fresh ground coffee.
Coffee junkie
Texas
Excellent Taste and Excellent to Blend
A good coffee for the morning gets me going without an overpowering taste.
Onewanderer
Chatsworth, GA
A great coffee does not back off when you use it for lattes. Other coffees can lose their punch, reveal a bitterness or overly toffee flavor, but Contento is great. Espresso flavor reamins consistent, no matter how much milk you add. And of course, much better than St******s!
canadianyay
Pawleys Island, SC
This coffee is better than ever.
My morning wake-up.
Ellen the student
Muncy, PA
A cup to look forward to in the morning
Always a good cup of espresso, every time.
T
Pennsylvania
I love this coffee get it every shipment
I like this coffee because it isn't bitter or burnt tasting and I get a rich cup of coffee every time I brew it.
Debi
Toledo, OH
Thoroughly enjoy this espresso as my regular coffee. Would recommend to anyone.
Debbie
Simpsonville, SC
I never knew there was a light expresso, but excellent taste; maybe the best in the BJ selection
Big Bob
Sugar Land, TX
Great don't change a thing!
Lina
Slaughterville, OK
very good. it is better than Medaglia Do
IT S PERFFFFFECT
jan
fort lee, nj
Having become an expresso lover in recent months, I found this particular roast to be so much better than the ones found in the grocery store or even specialty stores. It is especially nice for an evening espresso, when the bolder one may be too eye-opening. I can't wait for my order to arrive!
T
Acme, PA
delightful
two rats
North Carolina