House Dark
A dark roast coffee blend from Indonesia, Africa, South & Central America with caramelized sugars, chocolate notes and a smooth finish. Read More
For this delectable dark roast coffee, we use a sumptuous trio of Arabica coffee beans from East Africa, Central and South America, which creates a complex, low acidic, velvety smooth cup that is perfect each time.
For an added treat, eat with a piece of chocolate to really bring out the best flavors of this crowd pleaser.
If you enjoy our Boca House Dark Roast, our Roastmaster suggests you also try Boca Villa Coffee.
We won't roast your bag of Boca Java coffee until after you order it, ensuring the freshest coffee possible. Each and every time!
A Little Bit More About This Coffee
Attributes:
Varietal:
Bourbon, Catura, Catimor, Typica, Heirloom
Processing:
Blend of Washed/Natural
Tasting Notes:
Rich, Dark Roast

Carmalized Sugars

Chocolate Notes

Smooth Finish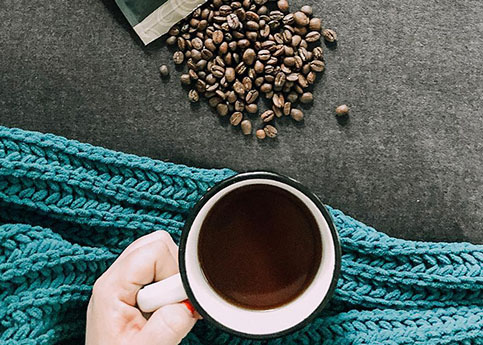 Top Selling dark Roast Coffees
My favorite blend, great coffee house flavor
JaMo
Fairmont WV
I have and will continue to buy this product again and again
Every morning!
Geester
Alva, Florida
Love this coffee, one of our favorites.
Bev
Ohio
The best aroma and taste I've ever had.
Richard
Yuba City California
I love coffee, and Boca Java is my first choice!
Chuck
Ashland KY
Great full bodied flavor and not too smokey.
Dark Roast House Blend has become my default everyday coffee of choice. Dark Roasts are always a little tricky for me because I like the full body flavor and aroma they provide, but are sometimes too smokey for my taste (e.g. French Roast). This is probably the best balance I've had between the full bodied flavor of a Dark Roast but not being too smokey. I enjoy this coffee any time of day, but it is particularly good for that first morning cup.
Wes
Omaha, NE
Love the fresh aroma and flavor
Pj
Maryland
exceptional Aroma and taste
Richard
Yuba City California
Robust flavor
Shanny
Diamondhead,MS
Great with dessert
Al
Merriam KS
Great refreshing taste. First thing in the morning "wake me up".
Ricardo
Yuba City, CA
I am not sure why I should review products that I have reviewed before, but I guess Boca Java just loves redundancy. This is good coffee, so I ordered it again. I use it as a backup brew for another location in the house where coffee doesn't have to be lugged up and down stairs. It's a very good brew, nice roast and tastes just fine. No complaints.
Twin Cities Guy
Twin Cities, Minnesota
Drink in the morning.
Ex. Runner
Franklin Ky.
We have bought this coffee for YEARS! NO KIDDING!
We have been customers for years and we will continue as long as Boca Java is around! Our go to flavor is the house dark. In our opinion there is not a better coffee in the universe!
Ecco
Loveland CO
member since 2012
USMC
Nevada
Great flavor and good price
Lee
Houston, TX
I buy this every month, it is the go to breakfast coffee
We order this every month, sometimes 2 bags!
Two Rats
NC high country
Still waiting to open this but Inthink this is going to be GOOD.
Nat
NY
I use this flavor in my Kitchenaid Brewer and my Kuerig. I specifically ordered a accessory for my Kuerig to use my own mix and this is where you come in. Because I can choose what flavor I want I am able to use my Kuerig daily. My first choice in getting the Kuerig was my ability to still use your coffee. Love your coffee.
Mommy Gail
NC
Don't let the pedestrian name fool you
Great pot of morning coffee. Compared to some, it's not as rich and smoky, but it has a bright taste and finish for a dark roast. Nice change of pace from my favorite South Beach Rhythm!
Jim the Runner
San Jose CA
One of my favorite Boca Java Dark Roasts
The perfect weekend coffe & special occasions!
Bassman
Dallas, TX
If you like dark coffee this is the best
This is my favorite coffee
Dee
Sioux Falls SD
A new taste from an old friend
This selection replaced one that we have repeated for months. It sounded like just what we enjoy and indeed it is a bold, delicious coffee to savor.
Kevin
western MA
nice strong cup of coffee
Get this monthly. Nice dark roast
Maddog
michigan
Great house blend. Would rank it among the best.
Love this house blend. Ranks among the best blends I have had. Bold taste, and nice roast.
Wes
Kenosha WI
Often give this as a gift
Al
Merriam KS
Have used this for years!
I grind my own beans and it makes all the difference.
DeEtta
Vincennes, IN
Great coffee
Lee
Houston, TX
Bold, smooth, delicious. Simply the best coffee I've ever had.
Steve
Gibsonville, NC
My favorite of Boca Java's coffees! Smooth, even dark roast. No frills, just good coffee. Perfect for every day.
Katie
Pflugerville, TX
I have bought this again and again
Love this coffee
Coffee Lady
Hot springs, SD
My husband loves this start to his day!
This bold flavor coffee that gives him that manly start he needs to get his day going. Thank you Boca Java!
Kay
My husbands favorite start to his day!
I mix this one with, Brew of Bravery, excellent
cdl driver
Las Vegas
Past experience with "house blends" for most brands of coffee are uninteresting flavor and lack of body. This dark roast has plenty of flavor on its own or when added to another blend. This is a great go-to cup of coffee for anytime of the day. Have been buying it for years.
sleepyhead
Sacramento CA
Drip coffee maker and a French press
Mike
Woodland, Ca
I have search coffees at at grocery stores for a coffee that has a rich strong coffee taste and had no luck! But I have found it with this coffee! not bitter, not a weak watered down flavor but a rich, fresh ground coffee taste!
Will
Greenwood Indiana
Very good!j
Phil
Aurora Co
Great tasting dark coffee, you can feel the strength, no bad after taste.
jack
denver
This cofffee is awesome!!
We use the French press and a reusable single cup pod
Jess
Vero Beach, Fl
This is my regular, everyday coffee. Rich, full flavor.
KC
Maine
I love this blend in my morning iced coffee. Just perfect to get the day started!
Ann
Crossett, AR
This is my favorite coffee so far
I have been ordering from this company for a long time.
Dee
South Dakota
I love the rich fast of this coffee.
I have been with Boca Java for money years donating coffee to our troops. I love that I get great tasting coffee and so do our troops. God bless them!?????
Buddy's Mom
Sonora, Ca
I enjoy this coffee. It is my only choice.
This is my all time favorite. It is my number one choice. I am a purist and enjoy rich dark roast coffee. I drink it black and it certainly delivers on flavor.
Coffee Lover
CT
Rich dark roast - delicious
I ordered House Dark ground and it's delicious. Rich, slightly sweet, not bitter, minimal acidity, not too smoky. I would definitely order it again.
Egger
Philadelphia
The coffee is amazing, the aroma fills my house up!! Customer service is excellent!
Jesslovescoffee
Vero Beach, FL
This has been our go to Boca Java coffee for years!!@!
We haven't used any extra accessories yet, but we wouldn't hesitate because we believe in Boca Java period.
V&E
Loveland CO
We've been fans for a long, long time
We love the home delivery. It's our go to coffee. Also great for iced coffee!
VEL
Loveland CO