Boca Villa Coffee
A dark roast coffee blend with a big body that's intensely bold and flavorful. Read More
If you love an amazing dark French roast, you're certain to love Boca Villa. This robust blend boasts coffees from Indonesia and South & Central America, and is a perfect staple to have on hand for any dark roast coffee lover.
If you enjoy Boca Villa, our Roastmaster suggests you also try our Sumatran Sunset Coffee.
Boca Villa is our 2nd most popular coffee subscription by our Coffee Club members. We freshly roast every bag of coffee, and deliver it directly to your door at a frequency of your choosing.
We won't roast your bag of Boca Java coffee until after you order it, ensuring the freshest coffee possible. Each and every time!
A Little Bit More About This Coffee
Attributes:
Varietal:
Catura, Colombia, Typica, Catimor, and Bourbon
Processing:
Blend of Washed/Wet-Hulled
Tasting Notes:
Big-Bodied

Intensely Bold

Flavorful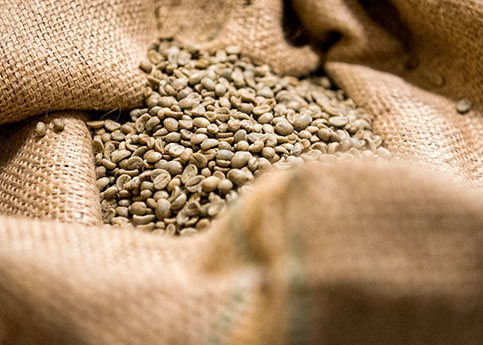 Top Selling dark Roast Coffees
I have monthly subscription
Morning wake up
Nana
Charlottesville VA
Wonderful in the morning.
Shanny
Diamondhead, MS
Consistently smooth and flavorful
This coffee consistently delivers they were rich and rounded cup of coffee, particularly as a pour over. Never fails.
Frl
chicago
Drink in the morning.
Ex. Runner
Franklin, Ky.
At first the smell of the beans was a little overwhelming. But after the coffee finished brewing and once tasted, definitely an eye opener. My husband loves it since it is strong.
Skeeter
Atoka, OK
One of my subscrips and not tired of it yet.
Lulu
TN
My Favorite Coffee for Years!
I have osteoporosis and the number of cups of coffee which I should have daily, is one. So when I have coffee, I truly and thoroughly want to enjoy the same! Boca Villa and Expresso coffees (beans or ground) make my day! I have tried over 15 different Boca Java coffee flavors. These are my personal favorites!
Retired Mom
Randolph, NJ
Love this one. Non-fussy, great deep dark roast flavor. Non bitter, non ashy.
Mels
Southwest Michigan
i would buy this product again. nice bold flavor
coffemaker
shuggy
spring lake nc
I love this coffee have canceled other orders from other brands and kept this one.
James CD
New York, NY
I would buy this product regularly.
I have about 3 cups/large every day. Enjoy the fresh taste of Boca Java.
Coffee guy
Palm Springs, CA
I love this full bodied roast. The taste is pleasing and the aroma lets you know exactly what you are about to taste. As I stated before I love this roast!!!
Pollyanna51
Shrub Oak NY
I love this coffee. Freshly roasted with a bold flavor.
I look forward to each time I get my shipment.
Wes
Kenosha WI
I love very dark coffee, but too many are just bitter or over-roasted. Boca Villa is great! Deep, rich and ne ver bitter or burnt.
ehm
Halfway, OR
I have been drinking this coffee for several years.
Really top-quality coffee.
Tax Lizard
Houston TX
Often give this as a gift
Al
Merriam KS
This is my favorite coffee from Boca Java. If you like dark roast this is the one.
CoffeeBeforeGolf
Red Banks, NJ
Strong flavor which i love
Bikerider
Tennessee
I buy the bold flavored, dark roast coffee beans. I buy 4 different kinds each month. This one is my favorite!
Tricia
California
An amazingly delicious Brew.
A great way to start the day.
Richard
Yuba City California
Boca Villa Beans are supreme!
Love the freshness and the fact it's not roasted until its ordered. Also the quick delivery ensures that you get to have the freshest coffee ever.
Coffee Lover Texas
Dallas, TX
I've tried many different coffees from Boca Java and I've liked some of them very much but I keep coming back to this one! Makes me excited to get out of bed in the morning!
Joan
Austin TX
One of my go to coffees
Lulu
East Tennessee
sometimes I want good coffee no added flavors.....and this one is pure,unadulterated coffee
granni2
las vegas, nv
I like the bold taste of Boca Villa its one of my favorites.
Best tasting flavor coffee I think I'll stay with it.?
Lo
WA
i do buy this product every order
every morning to start my day....never get tired of the wonderful flavor
gdub
kansas city
It's difficult to find a really deep, dark roast that isn't bitter, but Boca Java knows how to produce great dark roasts, and this is one of them.
EHM
Halfway, OR
Shiny, fragrant and nice oil to these coffee beans. My dog goes crazy when I bring the box in the house! Mailman comments on the great smelling package! All this aside, this is delicious coffee!
Joan
Austin, Texas
Boca Java is now the only coffee that I drink.
The first thing that I do each morning is brew a large pot of coffee. Boca Villa is my favorite so far. The resulting brew is always smooth and not bitter. Also the beans have a moist fresh look to them. No negatives so far except that I go through each bag quickly.
KC Jim
Kansas City, MO
I received a coupon from our real estate agent oddly enough for a free bag of coffee from Boca Java. I love coffee so I thought I would give them a shot. Free Coffee, why not? Right! I was very pleasantly surprised because you have a very limited selection with the freebie but the coffee was delicious. The whole process went very smoothly too. They didn't have a medium roast available which is my go to so I went with the dark roast and it was very smooth. I would definitely buy from them again after this promo.
Coffee Drinker
Colorado
Love it. Do not like to drink any other brand anymore.
Vev3
Greeley, co
I would buy again and again
Use in coffee maker for daily use
Coffee snob
AZ
Dark..delicious
Snoopytheferret
Illinois
Best Bold Beans available
Make a pot every morning for my wife and I and my day does not get started well if I don't have a cup
Former Mayor
Cleburne TX
Bold and aromatic! Love boldness!
I enjoy bold coffee it is my daily morning brew. Truly bold flavor without bitterness.
Koop
Princeton, NJ
We use a regular grind with a drip coffee maker.. we plan to try this dark roast in our expresso machine too!
Linda C
Centennial, CO
We have tried several of the coffees, and Boca Villa for us is the best coffee we have had. I recommend it highly.
Stankel
Lawrenceburg, Ky
I requested a sample of Boca Villa Coffee and the size of the sample was shocking. Not your standard 2oz sample. I got 2 full pots of coffee out of it. The coffee was wonderful!
Coffee lover
Wisconsin
Very good coffee.
Buttercup
Phoenix Arizona
This coffee has a nice robust flavor and pleasing aroma when brewed.
justrollingalong
okc
Morning cuppa Joe
Joe
Orinda Ca
Very well packaged and the aroma is breathtaking and the taste is delicious
Tina
EVANSTON IL
I have a keurig So ground the coffee and put into single refil cup
Mommyv
Tampa bay
this is one of the best coffees I have ever had
I usually use cream in my coffee but this coffee is so smooth and flavorful I did not want to ruin it
Diane
Kenefic, OK
Great taste. Smooth taste. Awesome aroma. No bitter after taste. A great morning cup of coffee.
Micosgranny
Ashtabula, Ohio
amazing and fresh coffee
kmarie891
lowell, IN
You can really taste the freshness. Delicious!
Perfection
Karena
Fort Myers
I would buy this product again
It's great to use in any type coffee maker
Yuki
Ashland City
Totally lo vfc ed, was super delicious
Shell
Cordell, ok
This coffe was Great! I'm still actively enjoying it! I'll see purchase more°
Goblinqueen
Providence, Ri