Hightide Hazelnut Coffee
The best gourmet hazelnut coffee freshly roasted with medium roast beans. Read More
Hazelnut coffee lovers, do we have the best coffee for you! Hightide Hazelnut Coffee offers a hint of toasted hazelnut coffee flavor with a full-bodied medium roast flavor. This delicious flavored coffee offers the perfect pairing with weekend brunches and sweet treats throughout the day.
If you like Hightide Hazelnut and you like chocolate too, try our Chocoalte Hazelnut Heaven Coffee.
We won't roast your bag of Boca Java coffee until after you order it, ensuring the freshest coffee possible. Each and every time!
A Little Bit More About This Coffee
Attributes:
Varietal:
Catura, Mundo Novo, Bourbon
Processing:
Blend of Wet/Dry
Altitude:
1400-1600 meters
Region:
Jinotega, Nicaragua, Cerrado, Brazil
Tasting Notes:
Subtle Nutty Flavor

Enticing Aroma

Nice Finish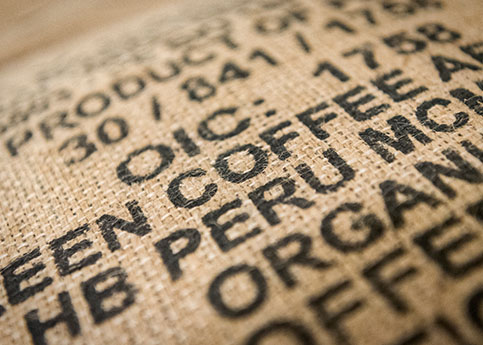 Top Selling flavor Roast Coffees
Terrific flavor.
Catmom
Sayreville, NJ
I got this initially for a friend at work. She shared it with the whole office. Now they ask me every week what coffee I'm bringing in. Lol. Couldn't say enough good things about Boca Java Coffee.
Mila
Va
The high tide hazelnut beans grind up beautifully and emit such a wonderful aroma
Catmom
Sayreville, Nj
Great taste
Framgirl
Scurry tx
Started several years ago because you support the troops;made aware because of Sean Hannity
no nickname
Camarillo,CA
I would buy this product again!
Brew a pot and take it with me to work! Yum!
Coffee hound
Nebraska
I will buy this product when I can.
I enjoy this flavor
Joy
Oregon
A Spectacular Tasting Coffee
This is a fantastic flavored coffee. No bitterness, or ability to burn. Real hazelnut flavor with no odd aftertaste or excessive sweetness. A great way to enjoy coffee with a hint of flavor over pungent additives with artificial tastes and aftertastes. Great from start to finish and after.
The Cullernary Shoppe
Homestead Fl
One of my favorite coffees
Sorry, no accessories.
Kimo
Hilo, Hawaii
My absolute favorite coffee!
This is my favorite coffee to have first thing in the day. I enjoy other flavors, but I always start my day with Hazelnut. Other flavors I enjoy include German Chocolate, Chocolate Cherry, and White Chocolate Raspberry.
David
Denver, CO
I love the nutty taste and just how smooth the flavor is of
I drink coffee every morning and when I have house guest.
Butaflylady
Virginia
A Drip coffee maker is how I make coffee in my home. I have given this coffee as a housewarming gift, or when visiting relatives. It's a delicious coffee and well-received. I've been a customer of Boca Java for at least 10 yrs. Never disappointed!
Denise
TX
I would buy this flavor again
Boca Java Flavored Coffees are very good! I hate when I run out!
Rae
Harrisburg, PA
just good coffee
woody
South Dakota
The Best Hazelnut flavored coffee on the market!
This Hazelnut roast is tasteful, but flavor not too overbearing. Aroma is awesome in the morning!
House
Dayton, OH
Sometimes I mix several kinds of your coffee together for a different taste. Very nice!
Mommy Gail
North Carolina
Not too strong, just the right balance
My favorite coffee when I'm at the lake in NH.
Jen
MA
This is the only coffee my husband will drink with me. He loves the flavor.
sippy
Menifee, CA
My favorite flavored coffee, been subscribing for years
I don't care for many flavored coffees but hazelnut is the exception. I have been subscribing through the coffee club for several years. I always look forward to my new shipment and love the aroma when I open a new bag. I admit that I do try hazelnut blends when I see one I haven't tried, but I have yet to find one that compares. I get the whole bean variety and love grinding my way to my morning delight.
DebMay16
Orchard Park, NY
Drink as my treat on weekends after working hard all week
Sam
Big Lake, MN.
Very flavorful coffee. Would buy again.
Casual drinking
Mike
WISCONSIN
This has been my favorite flavor when I first subscribed.
I have no complaints about this flavor. It's still my favorite after all this years. I may try other flavors in my next order; but for now, this is my go to purchase
The Reluctant Artist
Cary, North Carolina
The BEST Hazelnut flavor!
I drink a pot of coffee every morning and absolutely love your Hightide Hazelnut. I never buy anything else! I even have the mailman drinking it now because it smelled so good!!
Barb
Linden, TX
This coffee is my 'weekend treat'
Sam
Big Lake, MN.
Use this in a Java Jig reusable pod
Amos
Austin TX
Really like this Coffee. The flavor is so good
This is a coffee I have when I want to wake up all my senses. The smell in the house is so nice and great to taste the flavor. normally I do not drink flavored coffees, however this is one that I have to have.
Dugger
Lakewood
Keeps coffee fresh
Debtanz49
Gainesville
Excellent outreach to the troops. Very professional customer service.
none
Camarillo, California
I would buy this product again!
BEST coffee in the world!!
I LOVE all of Boca Java's coffees, but the Hightide Hazelnut is my all-time favorite! I have converted people who don't even like coffee into drinking this! It truly does taste as good as it smells!
Steve
Frenchburg, KY
Everyday my wife and look forward to the morning cup
Dave
Merritt Is Florida
I didn't even know I liked hazelnut coffee until I had this from Boca Java!
JenWen
Winsdor, Colorado
Hazelnut is my go to for coffee flavors. So I wasn't expecting this to be over the top . But I love it. Can't wait to start shopping for Christmas with these coffees .
Sweets
Streator Illinois
Absolutely the BEST flavored coffee EVER!
I absolutely love this flavor of Boca Java coffee. It's such a perfect blend of flavor and aroma! Makes The whole office smell awesome! Would HIGHLY recommend to anyone!
Steve
Kentucky
Enjoy this coffee and will buy again
Have no accessories from BACA
Palletman
Houston, Tx
Morning or night, it's always great.
Jimmy
Hilo, Hawaii
Hazelnut is a HazelMUST! So yummy!
We order this and many other flavors for the office, throw in a few bolder beans with the flavors and it creates a brilliant mix of flavorful yet nice strong bold coffee to get us through our days! Would highly recommend any of the flavors with this company!
Angie B
Mesa, AZ
I ordered for Gilmore Girl nostalgia but was pleasantly surprised by how delicious the coffee truly was.
TheFiking
Tulsa, Oklahoma
This coffee kicks some serious coffee beans
Great tasting, with a perfect blend of hazelnut flavor.
Rickshaw Joe
Madison,Wi
I would buy this again and again
It's my favorite morning pick me up.
Hazelnut Lover
Cincinnati, Ohio
I love this coffee. I've tried lots of hazelnut coffees, and this one is the best. I do wish it had a bit more flavor.
Janie
Illinois
Best Hazelnut Coffee Ever !
I use it at home, I've gotten a lot of compliments, even from macho guys that only drink grocery store type coffee.
Dan
Elberton, GA. USA
It's so fresh! I love how the bags seal and you push out the air. The flavor and aroma is outstanding. Smooth and rich flavor
CoffeeJoMomma
Denver, CO
This is the absolute best hazelnut coffee ever!
Greta
Kentucky
Buy 3 bags every month!!!
I drink a pot a day and love the flavor!
tigger
Atlanta, TX
I use it with reusable pod cups every morning to start my day.
Janie
Illinois
This is now my favorite flavored coffee! It is Wonderful!
Nibor
Arkansas
Smells amazing. Tastes amazing!
Chef Tia
Colorado springs, colorado
I don't have any
J$
Colorado
Hightide Hazelnut Coffee
92.5