Tropical Kiss Coffee
$5.00
$8.49
You Save: 41.11%
Island inspired flavored coffee with chocolate and coconut. Read More
This exotic coffee combines two traditional favorites for the most amazing flavored coffee. Close your eyes and take a sip of this gourmet flavored coffee and enjoy your own island getaway, without having to ever leave your home!
If you enjoy our Tropical Kiss coffee, and you like vanilla, caramel and liqueur flavor, try our Surfing Safari Coffee.
We won't roast your bag of Boca Java coffee until after you order it, ensuring the freshest coffee possible. Each and every time!
A Little Bit More About This Coffee
Attributes:
Varietal:
Catura, Mundo Novo, Bourbon
Processing:
Blend of Wet/Dry
Altitude:
1400-1600 meters
Aroma:
Chocolate, Coconut
Region:
Jinotega, Nicaragua, Cerrado, Brazil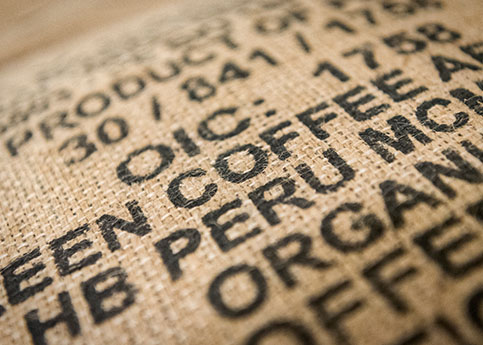 Top Selling flavor Roast Coffees
Have bought for over 15yrs.
Special coffee, for variety & back up
gcb
Shelton CT
Satisfies my sweet cravings!
I drink coffee through out the day. This satisfies my sweet cravings without the high calories.
Debra the walker
Texas
Love this coffee! I hope it comes back soon.
This coffee is smooth, rich, and I absolutely love it!
KT
Virginia
Not able to review because it is sooo popular the company sold out! That means it must be fabulous! Looking forward to purchasing next time.
Valerie
SoCal
This is one of my favorites.
I love the aroma when this one is brewing.
Whiss.
Ohio
I use this in my drip coffeemaker and it tastes perfect!
Katee
Virginia
I brewed this as soon as it was received. Sheltering at home it was nice and comforting. Very homey
In the clouds
Tehachapi California
We buy this coffee all the time. It's our favorite!
We only wish the flavor was more consistent. Every once in a while, the flavor is not strong enough! But it is still our favorite! It makes us happy!
Mickey & Greg
Naples, FL
I grind my coffee beans every morning without fail and I love the taste!
Katee
Virginia
My favorite of all (other than holiday blends)
This is my favorite! It's always good! I drink it on my days off as a present to myself! Work days I drink the atomic extra caffeine ones. But when I'm off with time to slowly drink and enjoy, this is my go to.
Max
Pa
Next To Caramel Kiss This Is Great
When I want slight change I switch from the Caramel Kiss to this, great flavor and aroma.
backizback
Nashville
The blend of flavors is absolutely delicious.
Carol
Olympia, WA
I drink it on my days off... I get it monthly it's so good, it's never watery
Max
Cherry hill nj
Tropical Kiss is our FAVORITE coffee! We unsubscribed for a while, but missed it so much we started getting 2 packages in each delivery for a while!
Mickeygg
FL
One of the best
Somer
New York
I will buy this coffee again.
I use it in the morning and afternoon.
Geno
Youngstown, OH
Perfect amount of cocoa and coconut!
This is by far my favorite flavored coffee!
Coconut Dreams of Chocolate!
Hickory, NC
It's like drinking a Mounds bar!
This coffee is so delicious I started being 2 to- go mugs because I was so sad when it ran out at work and the coffee maker there is AWFUL and ruins it.
Brooke the Coffee Junkie
Columbus, OH
One of my new favorites now
I love this coffee it's one of my favorites now...
Kay
Nc
Great flavor and shipping is quick.
Love the free canister. This coffee flavor is great with mudslide creamer!
DollyG
NJ
Favorite coffee Very yummy and is very smooth
Dave
Jacobus, PA
This is a great flavored coffee. Very smooth.
Mmlee26
South Dakota
love the flavor and aroma
a great coffee to just relax to
jj
mansfield ohio
Best coffee I have ever had.
Susie
San Clemente, CA
Tropical Sunshine in my kitchen!
I LOVE the coconut flavor of this coffee! It's not overwhelming, but you can definitely taste it. Much better than the coconut coffee I use to buy in Hawaii!
Bernadette in California
Pacifica, CA
This is such a fabulous flavored coffee. Just enough of a hint of flavor but doesn't over power the coffee taste. I use this as pour over in the mornings especially when I'm getting ready for a stressful day.
tiannafonz
Washington DC
Great cup of coffee any time of day
A great cup of coffee first thing in the morning or anytime of day
GI Wayne
Catonsville, MD
Good everyday afternoon coffee and after dinner.
Jimmie Blue
Winchester Virginia
great wake up
JL
Hillsboro, Ohio
My husband's all time fave!
My husband requests this every order.
marziek
elk grove ca
My favorite flavored coffee
This is my weekend coffee and the coffee my friends ask for when visiting.
Cindy
Milan, MI
Tropical Kiss Coffee is one of my favorites!
one of my favorite coffee flavors
I have a coffee grinder, but I buy the beans ground; I don't think I lose any freshness or flavor with this brand. I really enjoy Boca Java, especially the flavored coffee. This is one of my favorites. If I could change one thing, I would make the flavor a little stronger, but I am very happy with what I get now.
just an average coffee lover
Simpson, PA
I buy this coffee over and over and over....
This is one of my very favorite coffees! I drink it hot or cold. It always comes through with great taste and pleasant aroma. Since my very first order I have always tried to include at least one bag for myself. It also makes a great gift for the coffee lovers in your life.
BC Beauty Pro
Battle Creek MI
One of my favorite flavored coffees
Brew it for breakfast and share it with company. This is one of my favorites.
jsmen
Saint Augustine FL
This is the very best, my favorite. Great tasting coffee, I've been hooked for 10 years,.
sherbearekco
Garden Valley, ID
Exceptional dessert coffee!
Momma Mizell
Norton KS
I just grind it and brew it and drink it!
Capt Pete
Lamar, SC
I love this coffee and often make it at work. Several of my co workers tasted it and now they have subscribed!
Katee
Colonia, NJ
We keep ordering this over and over! Great coffee
We enjoy this coffee and order it frequently
Captpete
Lamar, SC
I've stayed with Boca Java for at least 10 Plus years.
My preferred blend for 10 plus years. I love this coffee and the way the company roast their coffee.
sherbearekco
Garden Valley, IDaho
this is a very pleasing pleasant tasting coffee
jo jo
maine
A taste of the tropics at home
I use to purchase Coconut flavored coffee from Hawaii and have it shipped to my house. It was expensive, but I felt that it was worth it. Then I tried Boca Java's Tropical Kiss coffee. O M G . . . ! It had so much flavor and was less expensive that the "authentic" coffee I was getting from Hawaii. I absolutely love the taste and get compliments all the time I serve it. I seriously cannot live without this coffee. My ONLY complaint would be that I wish the coffee were stronger.
Beach Babe
Pacifica, CA
Sip & imagine I'm on the beach in the tropics with this blend!
Shermg
New Freedom, PA
I highly recommend Tropical Kiss...It's my favorite of all the Boca Java coffees available. It's like "drinking" a Mounds bar!
BC Beauty Pro
Battle Creek MI
I drink Tropical Kiss all day long
Jane the Java Lover
Lawton Oklahoma
Wow, I just can't get over how incredibly smooth this coffee is. My wife and I drink it pretty much every day and never get tired of it. The flavor is subtle and it's so smooth. We can't get enough.
Rick S
Englewood, Co
My wife and I enjoy drinking this together in the morning.
Athladik
Enid OK
I will often combine this flavor with Surfing Safari....Yummy!
Momzncharge
Oklahoma City, OK
Tropical Kiss Coffee
93.3