Vacation Villa Vanilla Coffee
$5.00
$8.49
You Save: 41.11%
Our Vacation Villa Vanilla Coffee is a gourmet flavored medium roast coffee dripping with French vanilla flavor. Read More
An absolute must for those that prefer a sweet coffee for their afternoon pick me up.
If you enjoy Vacation Villa Vanilla coffee also try our Spiced Vanilla Bean Coffee for an added cinnamon flavor.
We won't roast your bag of Boca Java coffee until after you order it, ensuring the freshest coffee possible. Each and every time!
A Little Bit More About This Coffee
Attributes:
Varietal:
Catura, Mundo Novo, Bourbon
Processing:
Blend of Wet/Dry
Altitude:
1400-1600 meters
Aroma:
Spiced Vanilla Bean
Region:
Jinotega, Nicaragua, Cerrado, Brazil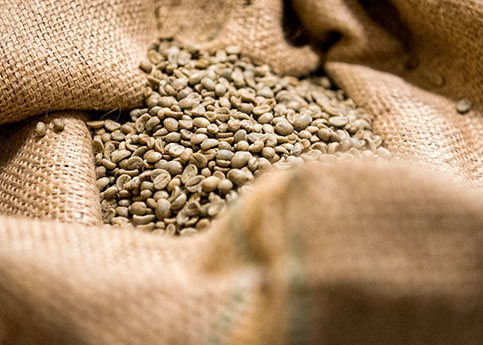 Top Selling flavor Roast Coffees
I would buy this product again and again
brew every morning when I wake up
jojo
Holiday, FL
Everything about this flavor is awesome. Not too light or dark. Perfect
Crystyl
Buffalo Ny
cant stop me from buying this product
morning wake up
Algae
Ferndale Wash.
One of my favorites. I will buy again and again
Usually after Dinner
Brenda
Mims Florida
This is so tasty
Coffee addiction
Utah
This is a product I've bought before
Love this coffee, also great dessert coffee
prindy
LaPorte, In
Drink it every day... my collagen blends in perfectly
Nina's Boca
Charleston SC
I will buy this product when I can.
I mix your coffee with Folgers coffee to make yours last longer. By doing that it makes the coffee have a smooth taste without the acidity.
Joy
Oregon
Love this vanilla Will purchase again
Morning coffee
Brenda
Mims FL
This is a delicious coffee
The delicious and wonderful aroma of this coffee will have you ripping at the bag so you can hurry and make your first pot. The taste does not let you down. This is a very flavorful coffee that matches the description on the bag. The coconut, caramel and vanilla flavors are balanced perfectly and will have you ready for your next cup.
Yeagerbomb
Northeast Oklahoma
I will buy this product when I can.
I enjoy the full flavor
Joy
Oregon
Bought it love and bought it again
My husband thought I was crazy for having a coffee subscription and when I picked this one he became addicted. This is one of his favorites and now understands why I have a coffee subscription. It's become a must have in our house.
Lauren
Virginia
Vacation Villa Vanilla Flavored Coffee
This has been our favorite blend for over 20 years. No matter what coffee we have tried in some of the finest restaurants in the world, we have never experienced a flavored coffee more satisfying than Boca Java's Vacation Villa Vanilla!
Sue & Dan
Plantation, Florida
will keep on buying this product
good to the last drop
Algae
Ferndale wa.
Smooth Vanilla flavor, but not overpowering
Very good flavor. Great for Saturday morning on the back porch.
Fairs
MI
Had this at a customers home and ordered the next day. This and the Bananas Foster Float are my favorites. The decaf in both are really good also.
na
Penn Valley, CA
I mix this with raspberry coffee and it's amazing
Emilie
Wisconsin
I would buy this product again and again
Morning coffer
Naders
Altadena, Ca
Delicious hint of vanilla, not overpowering.
Great coffee
Rick
Jacksonville, FL
I would buy this product again
Very nice mild Vanilla flavor.
PaulN
MA
Delicious smell and taste.
NJW7
Riverside CA
I drink coffee every morning before work
Rappike
Clayton nj
Best coffee we have ever had
This is our favorite flavor our of all the delicious flavors Boca Java has to offer. It's light, refreshing, and is even good as cold brew! This will always be in our order!
Audrey
Grass Valley, CA
I have always loved this coffee
bradfish
spokane,wa
I have this in every order! So delicious.
Tastes amazing with a little bit of half and half. Perfection!
Katinka
Houston, Tx
The name of this coffee says it all
Want a coffee that is not too sweet and yet pleasing to your taste buds, then this is the one! The aroma warms the room and drinking it takes you mouth on a vacation.
Jacki
Tucson, AZ
Great flavor!
Philster the JavaMan
Aurora Colorado
I love this coffee best tasting in the world
love this coffee always fresh and has a great taste
sherry
Hardy va
Look forward to the first cup every morning. Exceeded my expectations. Love the flavor and aroma.
Pops
Westminster CO
I could smell the wonderful aroma just opening the shipping box the coffee came in. Some of the best coffee I have made.
Cat
Castle Rock CO
Best coffee we've ever had!
Vacation Villa Vanilla has been our flavor of choice for more than a decade. The day cannot begin without this freshly brewed coffee. We have probably sampled every coffee there is and have never found anything better.
Sue & Dan
Plantation, Florida
I buy this product for a friend..she loves it.
morning wake up
Ann-mer
Ferndale Wash.
This is one of our standby favorites
WE love Vacation Vanilla and buy it regularly. Smooth, velvety taste, and the roast is not bitter. We often mix it with non-flavored roasts, too.
Muramatsu79
Chicago
Great flavor! Will be getting this one again.
Wu Tang Dan
Central Illinois
This roast is amazing!!i always get whole bean because it is an even more fresh brew. Get this flavor you won't regret it!
CS Dredge
Southern Utah
I would recommend this coffee.
I like the convenience of home delivery and the taste.
peanut
Brooklyn Park,Mn. 55429
Great Coffee
Tim
Lansing, MI
I buy this product for my daughter. She absolutly loves it.
My daughter uses it hot and makes ice coffee with it. I have tried it hot and enjoy it.
Karen
Sandown, NH
Regularly buy this flavor
Has a very pleasant vanilla flavor.
JL
New Jersey
My favorite morning coffee
I will only buy whole bean and grind my owe for the freshest and best tasting coffee.
Cheryl
Texaas
Well , It has to be good, or why would I keep drinking it ?
The coffee still tastes great even when left over 24hrs in a thermos and has to be reheated.
Sondra with an O
Virginia Beach, VA
I would definitely buy this again
N/a
Cindy
Peoria,Illinois
I would definitely buy this flavor again
I use this coffee in a drip coffee maker. Add a little white chocolate macadamia coffee creamer.
Patsy
Rathdrum, Idaho
Try vanilla instead of Chocolare!
I usually pick mocha or chocolate, but I wanted a different taste, so I picked the Villa Vanilla. I really enjoyed my cup of coffee and the vanila flavor hit the spot. I will definitely get Villa Vanilla again.
Lyn
Michigan
"Got to have this flavor"
This is one of our 'Got to have flavors!"
Sue
Natural Bridge, NY
We have been buying coffee for years from Boca Java and have always had great tasting coffee. It's flavor is fresh and robust and never disappoints. Highly recommend this company and their coffee.
Conruls
NC
One of our favorite flavors. Really good balance, not bitter. Not overly sweet. Good afternoon and after dinner coffee or with a lite dessert
Leesi
PA
This is the first one that I run out of each time
ljk
Houston, TX
Smooth, great flavor, can be for breakfast, dessert or just because!
NYCgal
New York, NY
Vacation Villa Vanilla Coffee
92.9