Ocean Drive Coffee
$5.00
$8.49
You Save: 41.11%
A light roast coffee blend from South America, with a medium body, notes of caramel and nuts, and a sweet finish. Read More
Boca Java's Ocean Drive combines South American coffees hand-picked from the best coffee farms in the region. This light roast coffee offers an aromatic, medium to full-bodied brew with a clean, decidedly bright and slightly sweet finish that is intensely pleasing to the palate. A perfect choice to enjoy over breakfast!
If you love our Ocean Drive coffee, our team suggests that you also try our Cool Breeze Colombian Coffee.
Ocean Drive is our most popular light roast coffee subscription by our Coffee Club members. Learn more about our Coffee Club & subscribe to your favorite gourmet coffees!
We won't roast your bag of Boca Java coffee until after you order it, ensuring the freshest coffee possible. Each and every time!
A Little Bit More About This Coffee
Attributes:
Varietal:
Colombia, Bourbon, Typica
Processing:
Blend of Washed/Natural
Altitude:
1400-1700 meters
Tasting Notes:
Medium Body

Nutty - Caramel Notes

Sweet Finish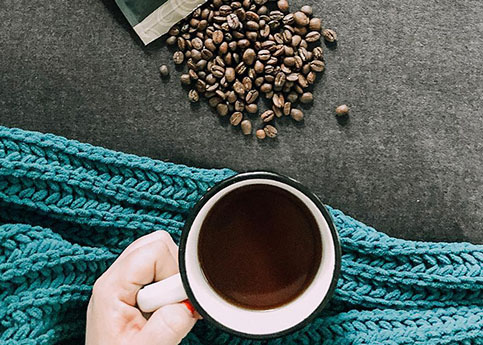 Top Selling light Roast Coffees
what can I say? It's tasty and you should get it.
ALF
Tulsa, Ok
I will buy like i have for many more years,keep it coming
Every morning--Great start
John T
Oceanside Ny
This is a great choice for a classic coffee. This is a smooth coffee and a favorite for my mornings.
JACQUE
Kansas City
I Would Always Buy This Coffee !
Enjoy Brewing It Daily
Bob
Budd Lake NJ
I've been purchasing Ocean Drive from Boca Java for at least 8 years, possibly 10. I've tried several others, but always settle back to Ocean Drive for how smooth & balanced it tastes (to me). I've had more than my fill of the highly acidic, "corner store" coffee, which is why I look forward to my Boca Java box every month. So do the ladies at my small town Post Office! They've told me it's the best smelling package they receive each month!
Home Builder
Dickson, TN
Only Can Compliment This Coffee
Bob
Budd Lake NJ
Very Pleasant Taste And Aroma
Use This product Morning Noon And Night
Bob
Budd Lake NJ
Awesome flavor. We've ordered this coffee for years.
Automatic coffee maker, whole beans ground every morning! Look forward to my coffee every day!
Slightly above average Richard
Searcy, AR
Exceptionally Good
Bob
Budd Lake NJ
I will Buy This Frequently
Great Flavor and Pick Me Up
Bob
Budd Lake NJ
This is my standby coffee until Tropical Tricks And Treats comes out annually. This is a very good coffee: not bitter and full flavored, but I still long for Tropical Tricks And Treats!
Schmittymack
Arvada, CO
Enjoying it now-just right strength for me
My visitors commented on how delicious this coffee was.
Mae
Deerfield Beach Fl
I will buy this coffee again
I use this product either as a drip brewer or in a single k cup
Tony
Abingdon, Maryland
Perfect Light Roast Coffee
Perfect daily cup of coffee
Kelly
Fort Collines
I use this flavor in my auto drip style coffee maker. 2-14 ounce cups each morning starts my day wonderfully.
DW
Georgetown Tx
This is my normal shipment (when Tropical Tricks isn't available that is!). I can't do real strong coffee anymore but love a good cup(s) of coffee. Ocean Drive fits the bill perfectly. This coffee is very nice on the nose and even better on the tongue/taste buds. Full enough flavor for me without being so strong/acidic to trigger heartburn. I've been a member of Boca Java for over a dozen years and they do coffee great. Highly recommend them if you haven't tried them!
Dan
Arvada, CO
Love this coffee. Will buy again and again
Brew a pot every day
Tony
Abingdon, Maryland
A nice light, flavorful coffee
Two Rats
NC high country
I usually order this coffee. I stopped getting the flavors.
I simply brew them in my Mr Coffee pot.
Kim
McDonough, Ga
This has been our favorite breakfast blended coffee for many years. Perfect for those that want flavor with low acidity and gentle on the digestive system.
Shirley
Texas
This was very good! Would love to keep on hand as an exceptional every day, all day coffee.
Natalje
Lafayette, IN
I will keep buying this "Boca Java "it is the best
I truly like your coffees!
89 yr old who prefers zero burned/overoasted flavors whatsoever... Ground my own fresh for years
TRK
McGregor, TX
I have bought this product for years. Love it.
I use this product in a drip pot.
Bec
Chino Hills CA
It is my first choice for the first cups in the morning
Lilly J
Phoenix, AZ
Bought this for my husband who loves coffee. Best gift I could give him
Malky
Baltimore MD
I would buy this flavor again.
This particular flavor I select on random days to offset "Boca Java" flavor that I have more often.
Coffee guy
Palm Springs, Ca
We LOVE this coffee - rich and mellow!!!
Have been a Boca Java customer for years. My husband loves a coffee that we get in Mexico on vacation, and this fit the bill!!
Therese A.
MO
I love a cup in the morning . And love to relax with a fresh brewed cup in the evening
Ang
Brazil , In
Pleasant and light cup of coffee
Though a ligter blend it makes a very pleasant and flavorful cup of coffee
Maddy
NY
great quality coffee
brady
kansas city
I buy this coffee every order.
I love this coffee and Boca Java. This is my favorite by far, but the Roaster's Choice are good too.
The Crazy Coffee Lady (yes I have cats)
Pacifica, CA
Without a doubt---i would keep buying and buying--as i have
Everyday use just great ,friends come to my house,"where is the coffee?
John-z
New YORK ,N.Y
I have been buying this flavor for 15 years
I don't own any acessories
every morning
Oklahoma City
Oven Drive Coffee the perfect roast!
Loved it! Such a great aroma, pure freshness and not bitter. It was the perfect blend for my taste!
LV
Denver, Colorado
Always smooth and delicious!
Great everyday brew
Maggie
Cypress, CA
The perfect morning strength and flavor for my taste.
Chris
Crossville, TN
I keep coming back because it's so good!
I can I will always count on Boca Java and I have for many years. Every cup taste rich clean and wonderful with an aroma worth getting up for.
Lisa
Kentucky
This is my morning choice of coffee. Best to get you going.
Katinka
Houston, Tx
My basic morning coffee staple.
Morning coffee must.
Setter lover
Texas
One of the best coffee's I have tasted
Very good tasting coffee. Smooth, smells great and zero bitterness. I get compliments on my coffee with my small group as well and they are asking about it.
Tex
Huntsville, AL.
Favorite blend of all.
Just Dave
Boone, IA
Love this taste
Valeriia Pi
Westminster co
This is a great coffee! I do reviews and I never get 15% off
Nice smooth coffee without any bitter taste
AZ Saddle Doc
Phoenix AZ
This is my FAVORITE Light Roast to date!
During the week I use a drip coffee maker but on the weekends when I have a little more time I use my Pour Over Chemex. It may be my imagination but it may be even a little bit better than the Drip Maker.
Rick J.
Phoenix AZ
Great coffee I've ordered for 10 years.
This coffee is part of my monthly order and has been for 10 years.
Huff
Tyler, Texas
Nice cup of coffee. Very enjoyable.
Tess
Phoenix, AZ
Enjoyed this coffee very much
Both myself and wife enjoyed this coffee blend very much.
Dave
Boone, IA
Wonderful roast. No acidity. Tastes amazing with a touch of cream.
Jessica
North Carolina