Cool Breeze Colombian Coffee
$5.00
$8.49
You Save: 41.11%
Cool Breeze Colombian Coffee is a medium roast, single origin coffee. Read More
With a rich hint of walnut undertones, this coffee has a bright, snappy finish.
If you enjoy our Cool Breeze Colombian coffee, our Roastmaster suggests you also try our Bom Dia Brazilian Coffee.
We won't roast your bag of Boca Java coffee until after you order it, ensuring the freshest coffee possible. Each and every time!
A Little Bit More About This Coffee
Attributes:
Varietal:
Catura, Colombia
Altitude:
1400-1900 meters
Tasting Notes:
Sweet

Clean and Balanced

Hints of Walnut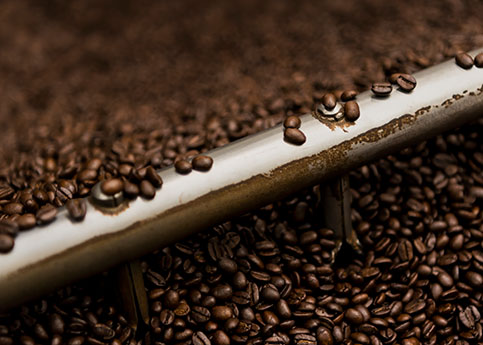 Top Selling medium Roast Coffees
Breakfast boca is best coffee anywhere
Jules
San mateo
I love the sweet finish this coffee has and recommend it !
We drink coffee throughout the day. This coffee is great anytime day or night.
Deb Coffee Lover
Fresno CA
I put the grounds in my K-cup adapter for my morning cup of coffee
D Hoffman
Lodi, CA
Buy this one for a good regular coffee
This coffee is the only one my wife will drink. We have tried others and they have a unpleasant taste or to strong. I do switch off to villa sunrise once in a while but my wife always says that not or regular coffee.
tom
brulington
Good morning coffee!
Jamie
Somerville, Al
This flavor has a great taste & aroma.
Dan the Caffeine Man
Champaign, IL
I have nothing negative to say about the coffee. What can I say other than it's fresh and delicious! I keep ordering it!
Mommy Gail
NC
always love my colombian coffee...never disappoints with flavor and i make my coffee strong...perfect for me!
dulitl
Florida
Great taste.
Dan the Caffeine Man
Illinois
great tasting coffee
Annie
Zephyrhills FL
Like I said my new favorite
Jason
Seattle
I can't get enough of this coffee!
It's my morning choice of coffees. I drink two full cups; black, no sugar, each morning before work. It's simply DELICIOUS!
K Kaye
Williamstown, NJ
i would buy this again and again
just plan good coffee.
tom doit yourselfer
burlington ky
THIS IS OUR EVERYDAY COFFEE. TRIED OTHER FAVORS BUT ALWAYS GO BACK TO THIS ONE.
TOM DO IT YOUR SELFER
BURLINGTON KY
Great coffee at a great price
The best part of waking up, is Boca Java coffee in a cup
Hippy
Madison, Wi
This makes a great cup of coffee. I love the flavor.
Liz
Brooksville, Fl.
Favorite so far of the 5-6 we've tried
Very good flavor. Mild but middle roast.
Bob
Texas
I would buy this product again
My husband enjoys this coffee several times a day. This is his preferred coffee brand and has been drinking it for a few years now.
coffee now
Duluth Mn.
Very smooth great flavored coffee!
Nibor
Arkansas
Can't get enough of this coffee!
This is our wake up coffee and our after dinner coffee. We drink it black and just love the flavors this coffee delivers. The medium roast on these beans brings out all this coffee has to offer by way of flavor. A darker roast would overwhelm the subtle fruit flavors and hint of citrus that we love so much. This is our daily staple!
Kay Kaye
South Jersey
Best of the Columbians...bought this one for years.
I also like the name and the bag design...who can resist "Cool Breeze Colombian" and a design that puts wind in your hair?
Jerry
Beaver, PA
Love this coffee!! I have been a member for years
I have a Cuisanart Grind & Brew and love the smell and taste of the freshly ground beans.
Fitzy818
Massachusetts
Very smooth with rich flavor.
BluegrassRules
Oldsmar, FL
Made this with my aeropress. It was very good. Smooth, balanced, my desired flavor. Out of all the Boca Java coffees I've tried so far this was my favorite.
Migs
PA
makes great coffee
mike
az
It's on a recurring order.
Solid Columbian!
LaddieD
West Milton, OH
Excellent coffee grinder
Mike
Goodyear, AZ
Best Columbian I've ever had
I have never cared for Columbian coffee. Never understood how good Colombian could be until I tasted this stuff. Columbian always seems to be over-roasted. Always has a disgusting burnt flavor. Bitter. Hate that. Many people DO like that taste; if so, you'd be disappointed in this bean. This bean does not have that flavor at all. It's rich, almost sweet. Very flavorful, thick. Love this. Right now, I'd say this is probably my favorite coffee (and I drink and sample a LOT of coffee; I'm a serious coffee drinker. Grind my own beans, brew only in a french press or aero press, and grind my beans right before I make each cup. Only use fresh beans. Yup, my family has labeled me a coffee snob. So from one snob to another, this is good stuff!).
Tesgin
PA
One of my five in recurring order.
One of my everyday morning coffees.
LaddieD
West Milton, Ohio
Nice aroma, very smooth.
leo
fresno, ca.
I buy monthly supplies of this each month!
This is my WAKE UP coffee! It's full bodied, very flavorful and not too acidic. It's just the right amount of lift with a delicious flavor.
Kay 4 Coffee
Williamstown, NJ
Very nice taste, soft and does the job.
leo
TX
We drink this coffee everyday!
Nate
Hastings,Ne
I grind coffee beans
Boss Man
Kahoka Missiouri
This is a great coffee. Love it. It has a great taste. It never gets old. I drink it all the time.
Liz
Brooksville, Fl
Crisp, not heavy. Bold enough to wake up with!
I grind two cups at a time from my whole beans and then use an automatic drip maker with fresh cool water. It smells great when brewing. The taste is very refreshing. I also like it iced!
KayKaye
Williamstown NJ
Great coffee! Will buy it again!
Great coffee!
Ruth
Linden,NC
Great when ever you want great coffee
Mike
Goodyear, AZ
no comments
tom
burlington
Placing my next order now
gave as a gift, still getting thank you's
Drew's Mom
Gainesville, GA
Beautiful Aroma and cool mellow taste
Good mid-day / evening coffe
Steady Al
greenville, sc
Excellent coffee, drink a cup or five cups, tastes great every time
Mike
Goodyear, AZ
very special smooth colombian
a nice all around coffee any way you use it .
chuck
n ca
Colombian cool breeze is xlnt
Great strong w 2 heaping spoons in the day . Great w 1 at night . Keeps you warm in the winter for sure . Xlnt black or with as little as one spoon of sugar or 2 or 3 with some milk . You cant go wrong with this coffee .
Chuck
n ca
I buy this coffee for my husband. He really loves his coffee and the cool breeze is one of his favorites. Likes the fact that it is always fresh and has a stable flavor.
Yoberry
Duluth, Minnesota
A great cup of coffee any time of the day!
coffee hound
Perkinston MS
This coffee is akin to a good book-just can't put it down until the cup is empty.
Chatty Kathy
Perkinston, MS
A great day starts with a great cup of coffee
Brew a half a pot in the morning and my day can begin. As a new owner of a Keurig, I am trying the pods and will use my Boca Java once my reusable cup arrives.
Lin
Independence, MO
I use this daily, take it to my shower, drink it while I dress
Carlsonbabe
Redmond, WA
Cool Breeze Colombian Coffee
94.6